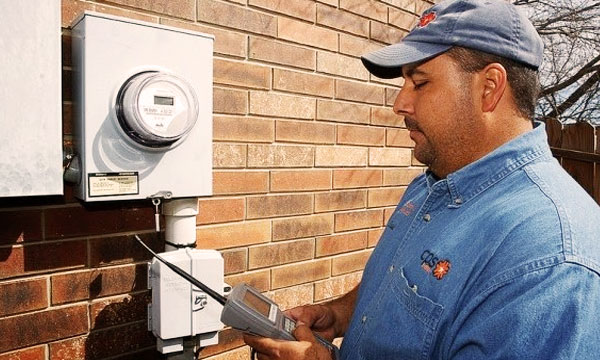 After Islamabad/Rawalpindi, Sindh government introduces meter reading system in Android mobile phones- an initiative to achieve transparency in electricity billing. The meter readers will be responsible for recording actual billing readings and duly reporting meter readings in rural areas of Sindh each month.
The process has been initiated by DISCOs, according to details submitted in the National Assembly of Pakistan. Consumers' long queues at WAPDA offices to rectify faulty billing information highlights the inefficient meter system. Android meter reading has launched in several rural areas of HESCO and SEPCO.  This system will also make sure that absenteeism is also eliminated.
Mobile meter reading has been initiated in several Sub-Divisions of rural areas of SEPCO and HESCO. Following are the details:
1. SEPSO
Sukkur Electric Power Company has launched in 23 out of total 40 subdivisions. The remaining subdivisions will be handled by February, 2016.
Pakistan 4th Most Digitally Disconnected Country in the World
2. HESCO
Hyderabad Electric Power Company has launched mobile meters in 22 divisions out of total 67 subdivisions. The system is said to reach 51 subdivisions by February, 2016. The remaining will be covered by June, 2016. Images of meter with new readings will be shown on electricity bills.
D.G, GEPCO (Gujranwala Electric Power Company) will train and ensure that  mobile software skills are given to meter reading staff to provide efficient  services to customers.
3. IESCO
Islamabad Electricity Supply Company launched the mobile meter in five divisions of Rawalpindi city including- Westridge, Tariqabad, Cantt and Mareer- through Android systems. Initially, IESCO chose to utilize meters previously used to record gas consumption. The movement was unsuccessful.
Thus, IESCO issued Samsung Galaxy Grand Prime Android mobiles to meter readers and provided training accordingly. Subsequent to the launch, the complaints against the faulty meter reading system have decreased. Moreover, now it can be accurately monitored whether meter readers are functioning or not, contrary to previous practices.
iPhone 6S Plus Tops The 10 Best Performing Smartphones Ranking
Stay tuned to Brandsyanrio for more updates.