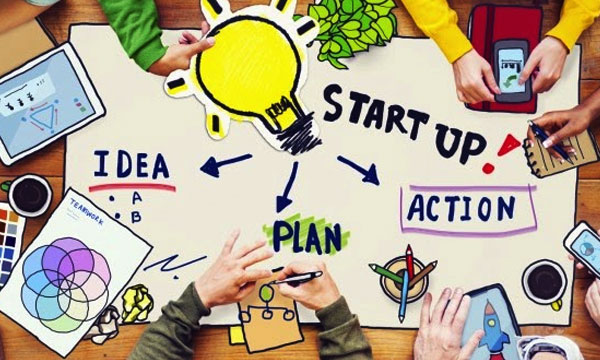 With more than 2,500 hundred registered IT hubs and 200,000 well-turned out students graduating with IT majors is Pakistan's IT industry is all set to make its mark globally.  Already blazing at US$ 2.8 billion IT sales globally, the industry has a very promising future.
Some of the ventures such as i2C, Convo, Eyedeus Labs, Netsol and many others have run rings around the globe.
Numerous Pakistani technopreneurs keep shining at international forums and have won many accolades at different platforms. The tech industry of Pakistan is gifted with talented minds who have added luster to Pakistan's IT industry. The local industry's potential is far from being exhausted and holds great opportunities for budding entrepreneurs.
Read More: Plan 9: Pakistan's First Incubator for Technology Startups
Starting a new business is a very challenging task but with the right direction and appropriate guidance the fresh minds entering the tech industry can surely surmount the existing barriers.
Shoaib Iqbal, the brains behind sukoon.com.pk, a venture which connects customers to various household services with professional service providers, has some important tech knowledge to share with rising entrepreneurs.
According to Iqbal, "People take an online company as a part time business and think that it cannot be converted into a full-fledged organization. It's a myth."
Read More: Sukoon.com.pk – Find Local Household Help in Pakistan Online
Here are some do's and don'ts he shared for all newbie tech-prenuers should keep in mind:
1. Share Your Business Idea With People You Trust
Being a skeptical nation by experience, people generally hesitate to share their ideas incase they might get stolen. Although their concerns are valid, but they should share it the people they trust and with the people that are widely recognized in helping the startups locally and internationally. Bouncing off ideas not only gets instant feedback but also results in a continuous refinement of business model.
2.  Know Your Customer Insight Before You Venture Out
Nearly no entrepreneur does a proper research before launch an online company. They think if they launch a website they'll start making millions overnight. It doesn't happen like, you need to continuously ask your customers for the feedback. Feedback is a blessing in disguise.
3. Plan the Execution Phase
They don't plan the execution part, ideas are in abundance, but the flawless execution is what it matters.
4. Find the Right Mentors
Spend ample time in finding the relevant mentors, they can help you tremendously. We have personally got favors from our mentors which if we put in monetary perspective would be worth millions of rupees.
5. Build a Strong Network for Your Startup
This is going to help you in spreading the word of mouth. Imagine your big shot CEO mentor speaking about your startup with his friends while puffing a cigar. The effect is a multiplier and the business opportunities are invaluable. Go to industry events regularly with full preparation. See who is going to come at the event so that you can take the maximum advantage of that person being there at the event, go to him directly and politely introduce yourself.
6. Launch at Your Earliest
You can't be perfect from day 1. So launch your product at the earliest with minimum possible features to see how people react to it.
7. Build a Team You Can Depend On
You can't do everything. You need to have a rock solid team. Spend the MOST time in building an amazing team. Only with a great team you can build your dream.
And most importantly:  Always Keep Your Business Card With You, you never know where it might come handy.