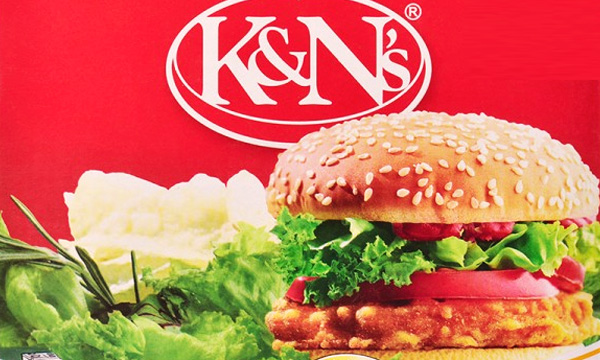 A.Rahim Foods (Pvt) Limited, better known as Dawn Foods was fined Rs 20 million by the Competition Commission of Pakistan (CCP) for imitating the packaging design and labeling of  the frozen food giant K&N's Foods (Pvt) Limited. This certain act violates the Competition Act, 2010.
K&N's filed a complaint against Dawn Foods allegedly imitating product packaging. The bench that fined the Dawn Foods included Vadiyya Khalil CCP Chairwoman, Ikramul Haque Qureshi (Member Cartels and Trade Abuses, and Legal) and Shahzad Ansar (Member Office of Fair Trade and Advocacy).
See the post by Ali & Associates below:
[fb_embed_post href="https://www.facebook.com/AliAssociatesOfficial/posts/965766936841426?__mref=message_bubble/" width="550″/]
The CPP order spells it out quite clearly, "The extent of mimicry by the Dawn in terms of the overall layout, design size, shape and color scheme of the K&N Packaging leads the Commission to the reasoned conclusion that the respondent is clearly culpable of and has resorted to parasitic copying."
The complaint filed elaborated that packaging for Dawn Foods frozen and processed food products was too  close to that of the K&N's well established ready to eat frozen food line. More instances of such blunt imitation were provided as well. Such as the usage of the product name 'Combo Wings' also violated the unethical use of K&N's trademark which could lead to having detrimental impact on the K&N's business.
Dawn Foods, through this act violated, the section 10(2d) of the Competion Act, 2010 by resorting to 'copycat packaging' or 'parasitic copying' of K&N's packaging which would eventually deceive the consumers by confounding them with the deceptively close imitation.
The order further adds on, "The consumers are clearly susceptible and at a serious risk of falling prey to deceptive confusion pertaining to the origin and at quality of instant commodity, due to strikingly similar packaging and labelling of the products."
A source aware of the matter's proceedings commented, "This is the highest ever penalty imposed in lieu of product packaging and misuse of trademark case."
It was also concluded that this practice could leave quite a dent on K&N's brand identity and the brand goodwill it had earned and maintained for several years.
What do you think of this post? Let us know in the comments below!
Stay tuned to Brandsynario for more!