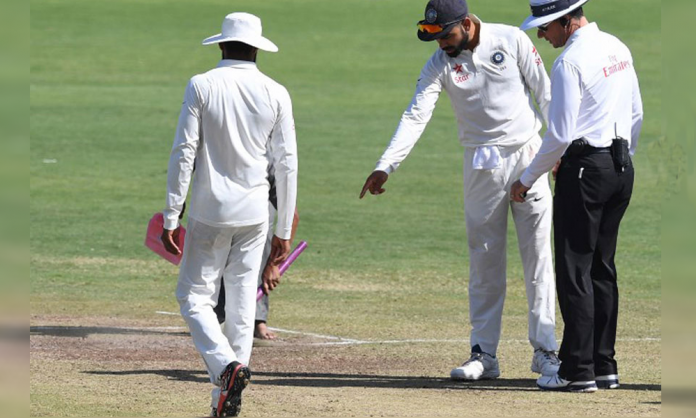 Cricket is a game in which individuals have a deep emotional attachment with every ball!
In a country like India, it would not be wrong to say that Indians consider the game at God-level and are very sensitive about it.
Apparently, the suspended caretaker was found guilty by Indian Cricket Board (ICB) for promising bookies pitch of their choice which is hosting the second ODI of the India-New Zealand series today.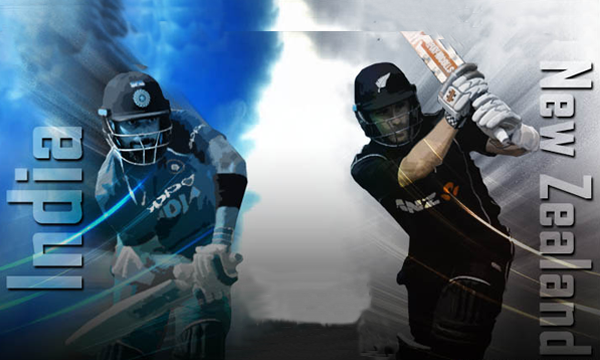 The Controversy
According to reports, the bookies had disguised themselves as news reporters and journalists after which they put forward a request, to which they all agreed upon.
Pandurang Salgaonkar, the Pune pitch curator, was caught on camera where he revealed that the pitch will be made according to demands of the bookies.
That's not all, not only did he accept the demands of the bookies, he also allowed the so-called reporters to come onto the pitch and pamper with it as they like.
What is even more surprising is that Salgaonkar is a former cricketer himself who has played 63 First-Class matches and 5 List-A games claiming 214 and 4 wickets, respectively.
BCCI's Report
BCCI's acting president CK Khanna said;
"Salgaoncar has been suspended and he has been banned from entering the stadium till the report of the enquiry [is submitted].
I have spoken with Maharashtra Cricket Association president Abhay Apte, who has already initiated an enquiry.
The BCCI's neutral curator from Mumbai has taken charge and so I don't think there will be an issue as far as the (conduct of the match) is concerned. Neeraj Kumar, the head of the BCCI's ACSU, has also been asked to submit his report.
The Maharashtra Cricket Association has also been asked to submit a report to the BCCI."
ICC's Inspection of Pitch
What is surprising is that the pitch was inspected by an official ICC team which consisted of match referee Chris Broad along with other umpires.
Unfortunately, BCCI did not wait for ICC's official verdict and claimed that the match will go on despite whatever ICC's final decision may be. This is a violation of policies and rules under ICC's jurisdiction.
Action & Result
According to a report, keeping in mind the poor condition of the pitch, Shane Warne referred to the surface as an 'eighth-day wicket' on the first day of the match.
BCCI acting president CK Khanna said he is writing a mail to Kumar so that his team gives an update on the incident.
"It's a pity that both former MCA president Ajay Shirke and current president Abhay Apte had helped Salgaoncar have a career after retirement. He gets Rs 65,000 salary per month from the MCA and also a BCCI pension. He is among BCCI's independent curators. We are feeling bad for both Abhay and Ajay. Salgaoncar let them down badly," added an official.
Prior to the game to be played against New Zealand today, some players asked for some bounce on the wicket to which Salgaonkar said 'it will be done'. He also boasted that the pitch will be a "batting paradise" and teams will be able to chase 350 plus runs as well.
From a dead pitch to batting paradise, it seems quite a leap. It wouldn't be a stretch of the imagination to think that perhaps ICC did not evaluate the pitch fairly, mainly due to the influence BCCI have in the world of cricket. Having said that, still, this controversy has put a huge stain on BCCI's reputation.
Former India captain Sourav Ganguly also expressed his shock. "I don't know how he can tweak the pitch in one day and prepare it accordingly for a bookie. I don't know in what context he was saying this," Ganguly said.