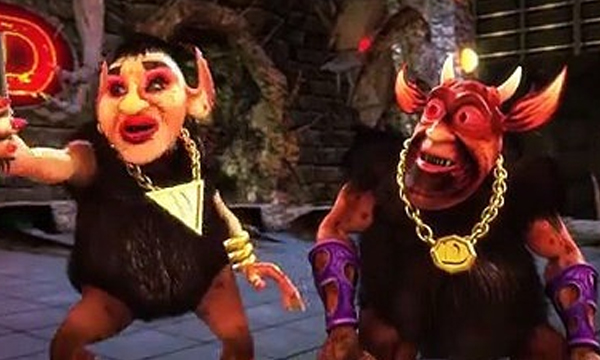 Safeguard's latest ad has stirred up hype on the internet. According to many, the ad subliminally focuses on Imran Khan and Pakistan's political party, PTI. The ad started a new trend called #BoycottSafeguard, which has been circulating Twitter with lots of reactions from PTI supporters.
Safeguard's mascot, Commander Safeguard, is used to promote healthy hygiene practice for kids against germs. To show this in an attractive and fun way, P&G used small videos to show a battle between the Commander and the leader of Germanders called Dirtoo.
However, in the new ad, Dirtoo can be seen on a container, speaking to an angry mob with pitchforks and fire in their hands, chanting "Jeena Hoga, Maarna Hoga, Dharna Hoga Dharna Hoga" and "Go Dirtoo Go" at Dirtoo Chowk.
The ad also shows Dirtoo pushing his wife off the container, which mocks Imran Khan's fall last year during the election campaign when too many people accompanied him trying to reach the container surface.
The ad also subliminally points out DJ Butt, showing him as DJ Germoo – he plays a song in the background while Dirtoo addresses his followers about constantly losing to Commander Safeguard. Dirtoo is then shown begging for another chance to take down the Commander as his followers throw eggs and garbage at him while singing "Mauka Mauka".
Imran Khan's political campaign has been used in the form of a parody – this may hurt the sentiments of some PTI supporters whilst others may take it in their stride. This is evident by some of the negative backlash received by safeguard through Twitter reactions.
Stay tuned to Brandsynario for more updates.