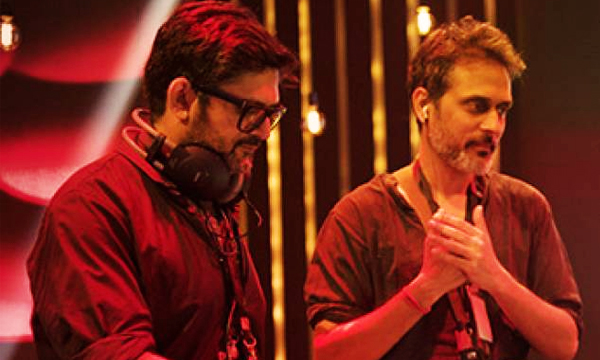 Coke Studio is all set to go ahead and record the 9th season of Coke Studio since it made waves the first time it came out. However this time around, there will be six new producers collaborating as guests for each episode. Rohail Hyatt's vision  proved to be such a resounding success that it spurred other countries to follow the same format.
After Rohail Hyatt's controversial desertion of the show, Strings took up the mammoth task of production and after coming up with a total of 57 songs they're ready to launch a brand new season with six new producers who will also be collaborating as guests for every episode.
The guest producers include:
Faakhir
Shani Arshad
Shuja Haider
Noori
Shiraz Uppal
Jaffer Zaidi
The musicians and artists on the new season stand divided; some of them believe that Coke Studio has lost it's initial charm and has been done to death. A few others believe that brining new producers on board will save the season from becoming drenched in monotony.
Gumby said, "The initial success of Coke Studio lay in the fact that we had an ensemble of producers joining forces. People like Asad Ahmed, Omran Shafique and I used to work in coordination."
Atif Aslam commented, "I think monotony is creeping into its sound and it would be unfair to expect one producer to create different styles of music that appeal to all kinds of audiences."
Farhad Humayun and Goher from Jal both have been part of the superhit series. Farhad said, "If you want my honest opinion, I really don't care. I think the show has come to a saturation point. You cannot squeeze more out of it.But you see the same type of music is being regurgitated for years. It no more leaves an impression on you like it used to back in the day."
Also, many feel strongly about the multi producer approach this season is employing. Faisal Rafi, a music producer said,"I think Coke should shut the show down and invest somewhere else." He also said that this approach could be disastrous,"Producers are selfish people. They wouldn't want others to share their limelight."
Let's wait and watch which of these opinions stand true and what kind of reception does Coke Studio Season 9 actually receive.
Stay tuned to Brandsynario for more updates.