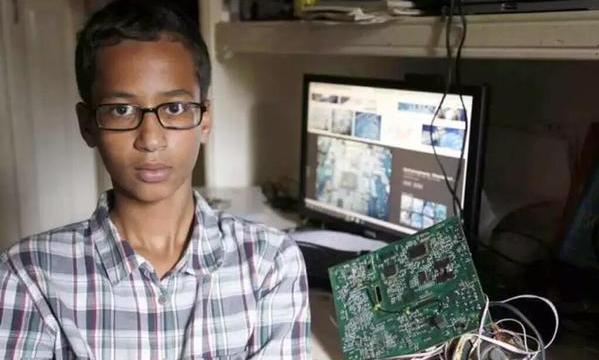 Mohammed Ahmed, the teenage Muslim boy who made international headlines for his homemade clock mistaken as a hoax bomb, is in the news again. His family has threatened to file a civil action against the City of Irving and the Irving Independent School District and demanded $15 million for violation of Ahmed's civil rights.
The family that has moved to Qatar from Texas last month because of security concerns sent a letter to Charles R. Anderson, City Attorney, Irving, Texas through their lawyers, demanding $10 million from the City of Irving as compensation for the damages done by its officials, and written apologies from Irving Mayor Beth Van Duyne and Irving Police Chief Larry Boyd.
They have also demanded $5 million in a separate letter from the Irving Independent School District with a written apology.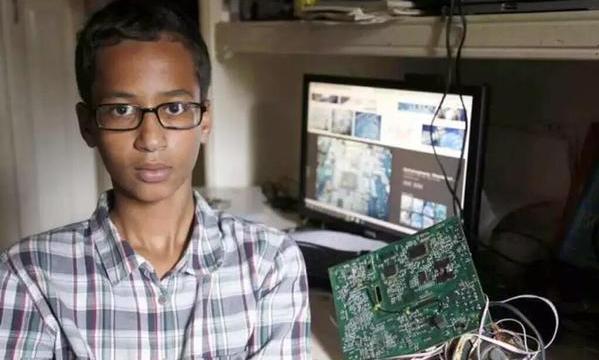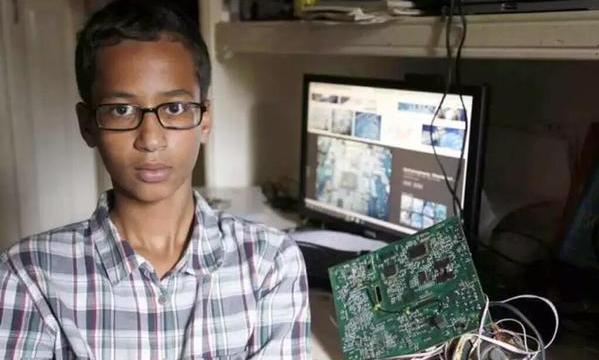 The attorney Kelly Hollingsworth has argued that hat "Ahmed clearly was singled out because of his race, national origin, and religion."
US Muslim Teen to Move to Qatar After Clock Bomb Charge
He highlighted various incidences of mistreatment and violation of rights under the Texas Juvenile Justice Code, one being the refusal of Ahmed's request to contact his parents.
The attorney made some striking claims in his letter. He wrote:
Police illegally questioned Ahmed without his parents present, even after the 14-year-old asked for them.
During the questioning, Ahmed's principal threatened to expel him if he didn't admit that his clock was a hoax bomb—though he had never claimed it was anything but a clock.
The city scrambled to save face and kneecapped the boy in media
Publicly pressurized Ahmed's parents to release his educational information.
Officials falsely claimed that Ahmed violated school policy and "zero tolerance" laws, none of which apply to his homemade clock.
The Mayor defamed the boy by sitting in an interview with Glenn Beck, a former Fox News host who claimed that Ahmed planned to get arrested and embarrass the city in advance of a "civilization jihad."
The attorney threatened a civil rights lawsuit over unlawful detention, interrogation, arrest, and the public mistreatment of Ahmed Mohamed if they fail to comply with their demands within sixty days.