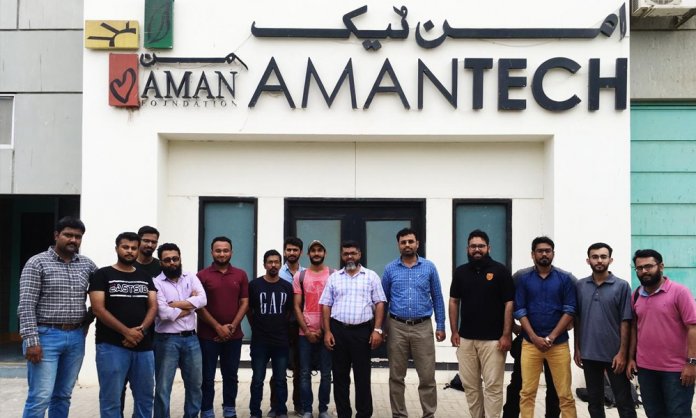 CarFirst, Pakistan's most trusted used car trading platform, and Aman Tech, a leading social enterprise, joined hands to provide international standard training for a selected pool of automotive engineers from CarFirst's Apprenticeship Program.
The program was designed to train CarFirst Apprentices, about the technical aspects of cars, who will be assessed according to government standards and will also receive certifications from Sindh Trade Testing Board (STTB).
CarFirst together with the Aman Tech offered participants a unique experience in an entrepreneurial, yet structured environment and were exposed to best practices of our local and international partner ventures and global offices.
The training was spread across ten weeks, where the first eight weeks of training was done at CarFirst and last two weeks were spent at Aman Tech Institute. At Aman Tech the training was supervised by well-qualified trainers who have hands-on experience of the automotive industry.
Along with the technical aspect of training, the program was also tailored to give CarFirst Apprentices detailed insights into the market dynamics of the automotive industry of Pakistan.
Commenting on this program, Anas Zavary, Head of Commercial, CarFirst said:
We started CarFirst's Apprenticeship Program with an intention to create job opportunities in the automobile sector. As our auto sector had limited skill-set jobs, we thought of creating a program which would open prospects for men and women who have, engineering degrees, automobile industry experience and are passionate about cars. With the help of the Aman Tech, we are proud to have our CarFirst Apprentices receive international standard training, and in turn see them further their career prospects.
Mr. Ali Faraz, Head of Operations, Aman Tech expressed delight at the partnership and said:
Our aim is to provide hands-on training to men and women at Aman Tech so that they are able to contribute to Pakistan's economy.

We are glad to have provided this training to CarFirst and look forward to such collaborations in the future as well.
Wajiha Mansuri, HR Manager, CarFirst while commenting on this program said;
Launching a CarFirst's Apprenticeship Program that is first of its kind has been a challenging yet amazing experience for all of us at CarFirst.

We have some of the best talents of Pakistan onboard with us now and we look forward to developing them as our future leaders!
Commenting on this program, Haseeb Khan, Senior Manager Special Projects Aman Tech, said;
We are happy to collaborate with CarFirst. Aman Tech prides on the quality skills training it provides to students and employees ensuring that our workforce remains at par with international standards.