The world has been obsessing over the $120,000 Art Basel Banana which was eaten by a performance artist named David Datuna.
Titled 'Comedian' by Maurizio Cattelan the banana was on display at an art show in Miami.
However, when news broke on social media that there's a worth a whopping amount of money, it did not take brands and trolls long to make a laughingstock out of it.
Here are some of our favorite mockeries from around the world:
Although it may look a-peel-ing… this art is not for eating! 🍌🎨💸 #hungryartist #banana pic.twitter.com/f0GbDMbNcG

— M&M's UK (@mmsuk) December 9, 2019
At least our art lasts 365 days.. and costs way less. #banana pic.twitter.com/hMghZJ5UZ3

— MOTIONGATEDubai (@motiongateDubai) December 10, 2019
N'avalez pas n'importe quoi. pic.twitter.com/3ao767nsaa

— Burger King France (@BurgerKingFR) December 8, 2019
Tampa police asked for $200K for doughnut duct-taped to the wall!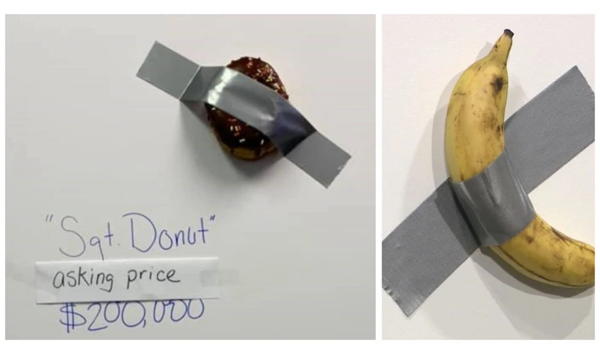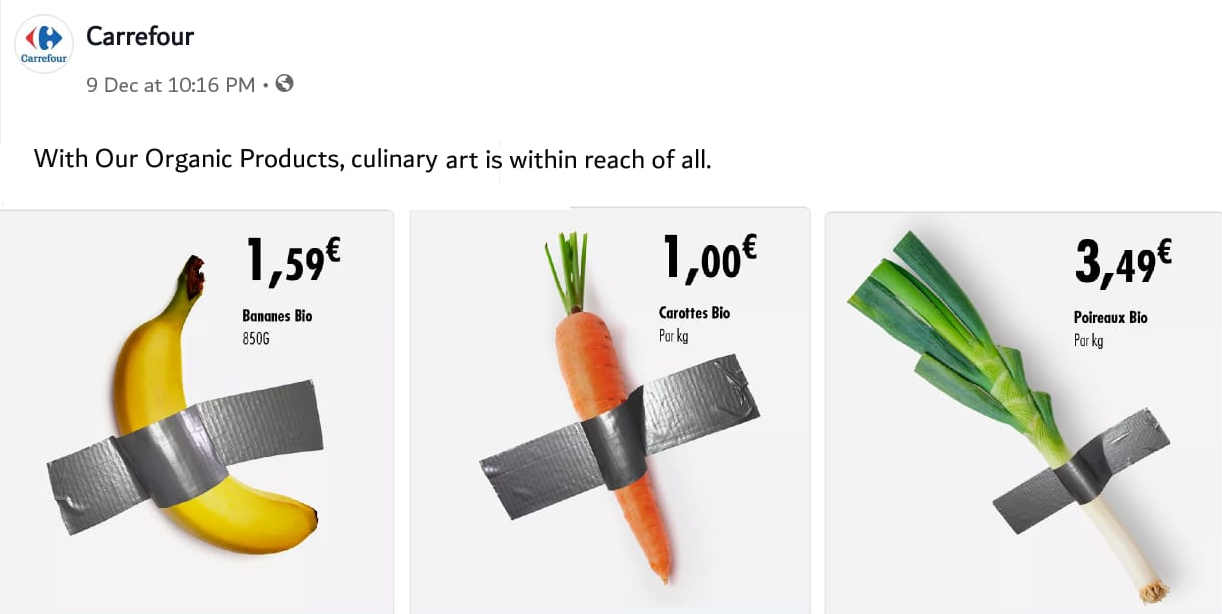 The only #banana art entry that is truly worth US$ 150k 😎 pic.twitter.com/4lZYd55uPN

— Snowny Khan 🎅⛄❄️🌲🌲 (@marketingdude) December 9, 2019
Installed some art in my kitchen titled "Joker".

Didn't have a banana. #banana #art #spam #joker pic.twitter.com/iodrVhCn3l

— AJRJackson Art (@ajrjacksonart) December 9, 2019
Our new art furnace is on sale starting at $122,000. #bananaart #banana #highefficiencybanana pic.twitter.com/duc9QoggPK

— Homesense Heating & Cooling (@TrustHomesense) December 7, 2019
#banana wins office Christmas wall decorations pic.twitter.com/HmH1i184JO

— Brenda Culler (@BrendaCuller) December 9, 2019
Such a work of art 🙌🍌 #banana pic.twitter.com/pVPXSqVSI8

— Black Hole Recordings (@BlackHoleRec) December 11, 2019
What do you think about this fiasco?
Share your thoughts with us in the comments below.
Stay tuned to Brandsynario for more news and updates.