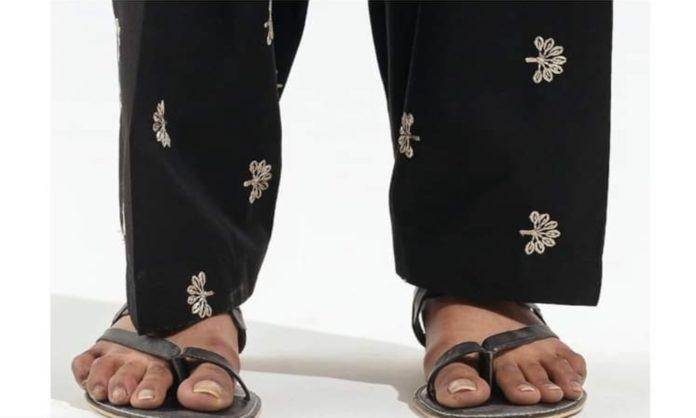 A photo that has gone viral on social media from Beechtree's website is receiving mixed reviews from the public. Meanwhile, the majority are not sure if it is something that should be taken into consideration.
Beechtree's Photo From the Website 
Beechtree's photo from the website shows a picture of an article but what caught the netizen's eyes are the feet of the model. The article shown in the picture is a pair of black embroidered trousers. The model is seen wearing these trousers along with plain sandals.
However, the feet of the model didn't sit well with the public for merely not meeting the marketing criteria. According to the post updated on social media, the picture raises concerns about the level of oversight and coordination among the different teams involved.
Take a look at the post below.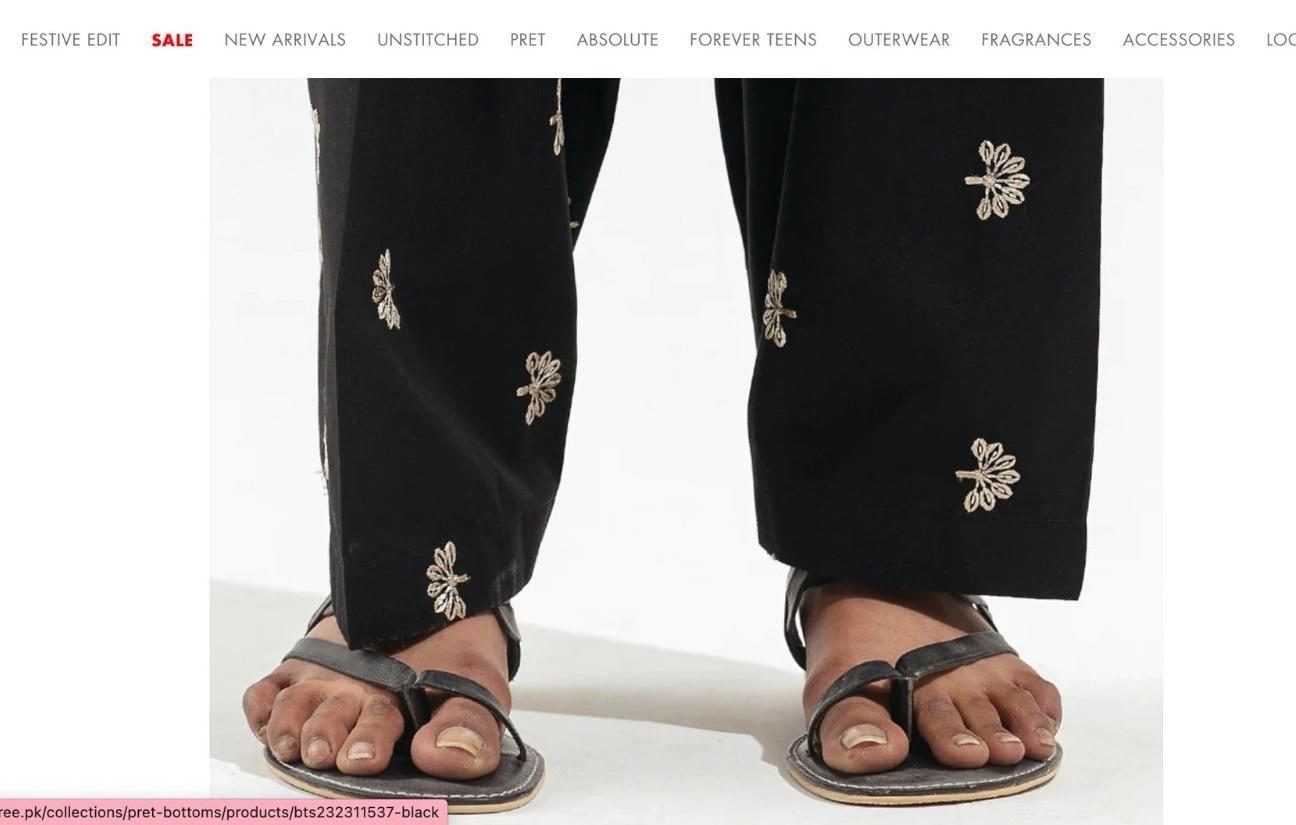 Read More: Want To Know Where To Buy The Best Shalwar Kameez
The post also highlighted the lack of optimal presentation along with poor selection of the image which doesn't seem to be edited. However, the question which rises here is whether all the pictures of feet on social media need to be edited and would that edited picture would have made any difference in the sale of the article.
Comments From The Post
Taking to the comments section of the post, social media users raise concerns about questioning the smallest details and whether editing was needed or not. Meanwhile, others also mentioned that the need for hiring fair-skinned models with perfectly pedicured feet has set an unrealistic beauty standard for the industry.
Here are some of the comments from the post below.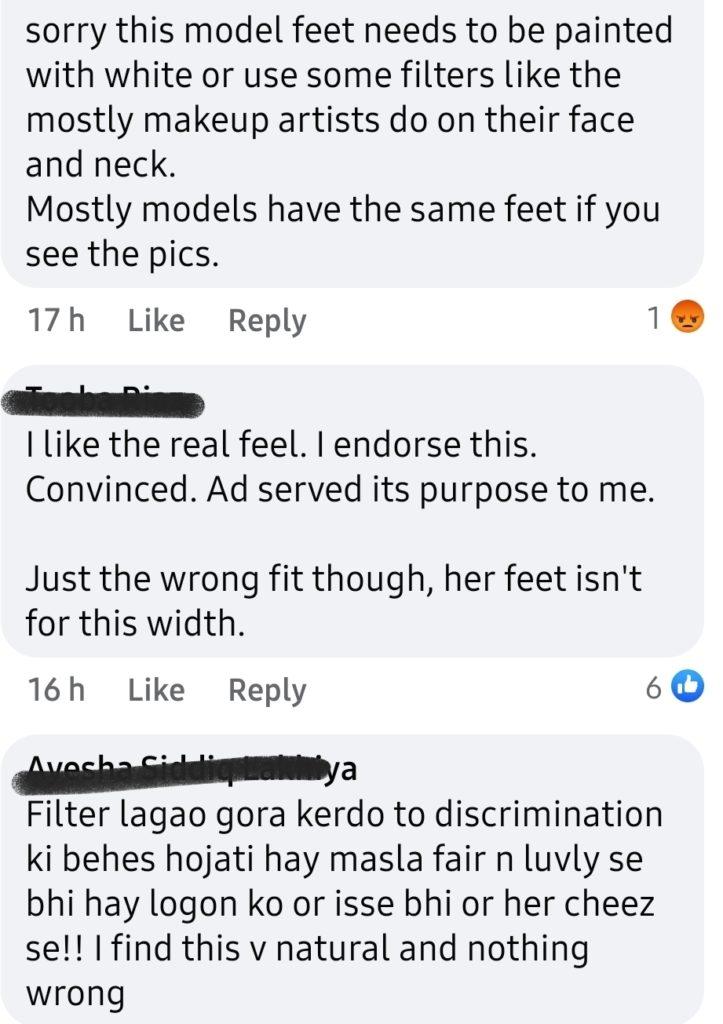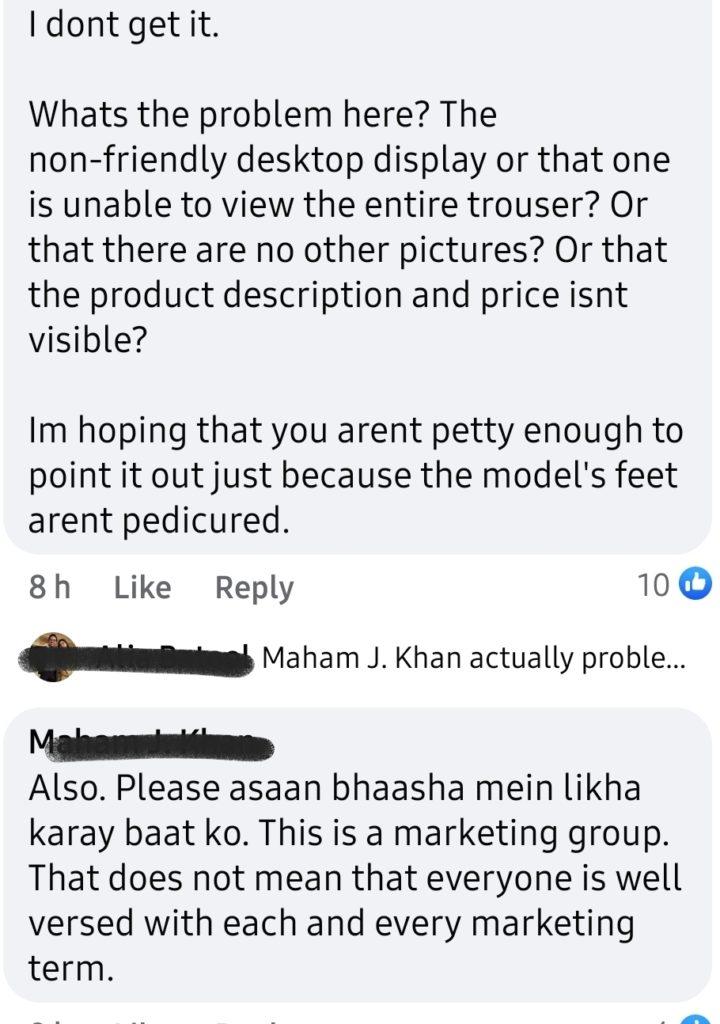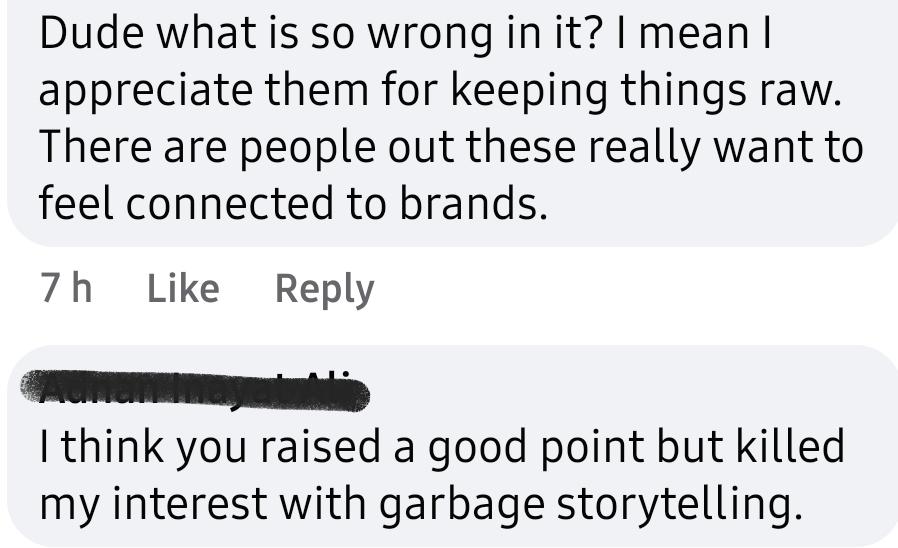 While the opinions might be different based on people's preferences, the need for making a big deal out of something is certainly not needed and this picture reminds us of the fact that social media has certainly led us to believe that the world revolves around pretty aesthetically pleasing pictures and nothing more.
Read More: Alibaba.com Supports 'Made in Pakistan' Expo Lahore
Stay tuned to Brandsynario for the latest news and updates.