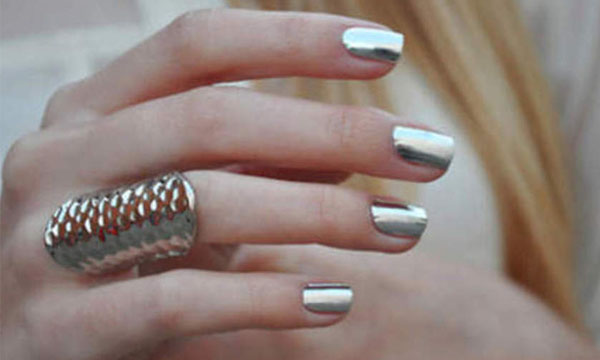 Every three months with the change of season, there is a new fashion trend that takes over the internet and eventually makes its way into the list of must haves.
Whether it's the latest shade of lipstick or an eyeshadow kit, sooner or later it becomes the "in" accessory of the season, that one just cannot fathom stepping out of the house without.
Hairstyle – How to get the Perfect Beachy Waves like Celebrities
Summer is almost at an end but the internet, the most powerful tool on earth has yet again come up with another trend for summer 2016.
Mirror-Nail Polish is taking over the internet by storm and here's why.
Released by Born Pretty, the polish is uber reflective, making it unique from any other metallic polish out there.
Of course metallic nail color isn't new. But a nail color that does the work of nail wrap now easily available in a bottle is something we had not seen yet.
According to Born Pretty, the nail color is created "in two steps: first, a base coat of clear polish, then a silver, reflective topcoat to create the mirrored effect."
Of course one coat isn't exactly enough to get the gorgeous mirror effect which is why a second coat is needed to get the high end mirrored look which has got the internet going crazy.
Of course if one wants to jazz things a bit, there is also a Born Pretty mirrored powder that you rub on your polish with an eye shadow applicator for the chrome look.
The powder gives a high-impact, reflective finish which gives your nails an edgy look perfect for a night out in the town.
Currently, the polish is the top pin in the Hair and Beauty category on Pinterest.
The nail color can be purchased from BornPrettyStore.com, where the nail color is currently marked down to $18 to $10 for both bottles.
The nail color is also available on eBay by Layla and is priced at $15.50.