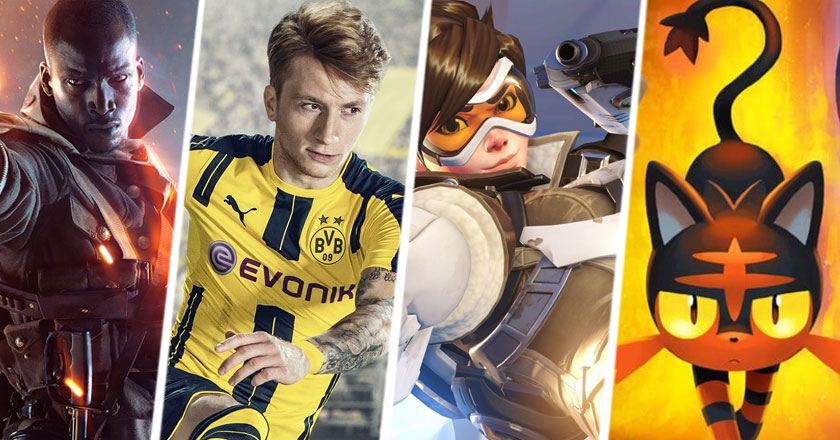 YouTube just rolled out a list for its most viewed game-trailers of 2016, and it is no surprise that Battlefield ranks on top with over 49M views! 2016 has remained as an amazing year for games and gamers, with some major releases, and much more.
The list released by YouTube is based on the number of views the videos received (views are updated daily). Here are the top 10 mot viewed game trailers on YouTube: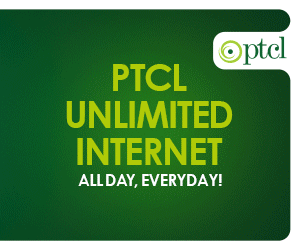 1. BattleField 1 (49M Views+)
With 49M views and more, Battlefield took the internet by storm, as well as youtube. The game 'Battlefield' is a series of first-person shooter video games that started out on Microsoft Windows and OS X with Battlefield 1942, which was released in 2002.
The series is developed by Swedish company EA DICE and is published by American company Electronic Arts. The series features a particular focus on large maps, teamwork and vehicle warfare, compared to many other first-person shooters.
The PC games in the series are mainly focused on online multiplayer. The Battlefield series has been played by more than 50 million players worldwide as of 2012, across 11 games and 12 expansion packs released since its inception in 2002. The series' music has a recognisable 6-beat sting.
2. Call of Duty: Infinite Warfare: Reveal Trailer (35M+)
Call of Duty: Infinite Warfare is a first-person shooter video game developed by Infinity Ward and published by Activision. It is the thirteenth primary instalment in the Call of Duty series and was released for Microsoft Windows, PlayStation 4, and Xbox One on November 4, 2016.
3. Clash of Clans: Hog Rider (32M+)
Clash of Clans is a freemium mobile MMO strategy video game developed and published by Supercell. The game was released for iOS platforms on August 2, 2012, and on Google Play for Android on October 7, 2013.
Clash of Clans tasks players to build their own town using the resources gained from attacking other players through the game's fighting features. The main resources are gold, elixir and dark elixir. Players can conjoin to create clans, groups of up to fifty people who can then partake in Clan Wars together, donate and receive troops, and talk with each other.
The Hog Rider is a rugged, dark-skinned man with a mohawk riding a large hog. He is bare-chested, wearing only a brown leather loincloth, a red belt and a pair of leather sandals. He has two large golden wristbands and a gold earring. His weapon of choice is a large Warhammer. His mount is a large boar/hog, about half its rider's height; the Hog Rider holds a brown leather bridle which is looped around the boar's tusks.
4. Gears of War 4: Tomorrow (17M+)
Gears of War 4 is a third-person shooter video game developed by The Coalition and published by Microsoft Studios for Microsoft Windows and Xbox One. It is the fourth main instalment in the Gears of War series, and the first entry not to be developed by Epic Games.
Many gameplay elements from the previous games are reintroduced, along with new elements such as the Dropshot weapon that fire explosive drills and the Buzzkill that fires ricocheting sawblades at the enemy. Players can also perform a short distance shoulder charge, knocking enemies off balance and enemies can also pull players out of cover and perform their own takedowns.
The game features 4 categories of weather: from heavy breeze (trees, leaves, dust kicking up) and grows into violent category 3 windstorms that can affect combat and weapon usage.
https://youtu.be/o3f8VgQ_dqk
5. Clash of Kings (17M+)
Clash of Kings is a mobile massively multiplayer online strategy game developed and published by Alex Tech in 2014. The game has been one of the top grossing apps on the App Store (iOS) and Google Play since its release and has also had a number of high-profile international celebrity endorsements. The game was downloaded more than 65 million times during its first year on the market.
6. Overwatch: Dragons (14M+)
Overwatch is a team-based multiplayer first-person shooter video game developed and published by Blizzard Entertainment. It was released in May 2016 for Microsoft Windows, PlayStation 4, and Xbox One. Overwatch puts players into two teams of six, with each player selecting one of several pre-defined hero characters with unique movement, attributes, and abilities; these heroes are divided into four classes: Offense, Defense, Tank and Support.
Dragons is an animated short movie that was released on May 16th, 2016."Dragons" explores the history of conflict between the scions of the Shimada clan: Hanzo and Genji. In this episode, we follow Hanzo as he returns to the siblings' family home in Hanamura to seek redemption and confront the ghosts of the past.
7. Pokemon Sun & Moon (10M+)
Pokémon Sun and Pokémon Moon are role-playing video games developed by Game Freak and published by Nintendo for the Nintendo 3DS. They are the first instalments in the seventh generation of Pokémon games. First announced in February 2016 through a special Nintendo Direct, both Sun and Moon were released worldwide in November 2016, commemorating the franchise's 20th anniversary.
As with previous instalments, each game follows the journey of a young Pokémon trainer (and the trainer's friends) as they train Pokémon. This time, the game takes place in the Aloha region—based on Hawaii—with the object of the game being to thwart the schemes of the nefarious criminal organisation Team Skull, all while attempting to challenge various Pokémon trainers of gradually increasing difficulty.
Sun and Moon introduced several dozens new Pokémon species and includes new features such as Allan forms of the previous generation Pokémon, powerful moves known as Z-Moves, new, powerful creatures known as Ultra Beasts, updated battle and training mechanics, and improved polygonal 3D graphics.
8. FIFA 17 (10+)
FIFA 17 is an football video game in the FIFA series, released on 27 September 2016 in North America and 29 September 2016 for the rest of the world. This is the first FIFA game in the series to use the Frostbite game engine.
On 21 July 2016, it was announced that, after a public vote, Marco Reus would feature on the cover of the game. It has received positive reviews upon release, with gameplay, the Frostbite engine, sound and presentation all criticality acclaimed albeit The Journey receiving a polarised reception. FIFA 17 has been the fastest selling edition of the franchise.
9. Watch Dogs 2 (10M+)
Watch Dogs 2 is an open world action-adventure video game developed and published by Ubisoft. The sequel to 2014's Watch Dogs, it was released worldwide for PlayStation 4, Xbox One, and Microsoft Windows in November 2016.
Set within a fictionalised version of the San Francisco Bay Area, the game is played from a third-person perspective and its world is navigated on-foot or by vehicle. Players control Marcus Holloway, a hacker who works with the hacking group DedSec to take down the city's advanced surveillance system.
There are multiple ways to complete missions, and each successful assignment increases the follower count of DedSec. Cooperative multiplayer allows for competitive one-on-one combat and connecting with other players in order to neutralise a player who is actively causing havoc.
10. DOOM (9M+)
Doom is a series of first-person shooter video games developed by id Software. The series focuses on the exploits of an unnamed space marine operating under the auspices of Union Aerospace Corporation (UAC), who fights hordes of demons and the undead in order to survive.