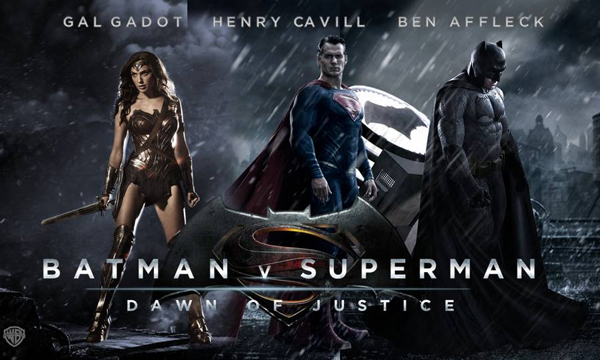 With "Batman v Superman: Dawn of Justice" rolling out the week of March 25, we sift through six of the superhero film's biggest trailers; the adventurous can see if they can correctly piece together the film's true plot, despite Warner Bros' apparent trailer-cutting cleverness.
Official Teaser Trailer – April 17, 2015
Who is Superman – a benevolent force for good, or an interfering alien with the power to destroy the world? Meanwhile, Bruce Wayne could be the "good man turned cruel" that the millionaire's butler, Alfred, warns him about, and we are introduced to a suit of heavy armor that appears to make Batman a match for Superman.
Comic-Con Trailer – Jul 11, 2015
An alternative angle on the ending of Superman's last outing, "Man of Steel," emerges as Superman attends a hostile senatorial hearing and we see Bruce Wayne witness the collapse of his business's tower block. "We have to destroy him," he vows. Lex Luthor, at least, seems very excited at the prospect of a Batman / Superman face-off.
Exclusive Sneak – Nov 30, 2015
Batman, trussed up inside a sand-filled underground lair, is unmasked by a sneering Superman. Isn't it usually Batman that does the sneering? This scene, among others, helps fuel fan speculation that a nightmare vision of the future convinces Batman to take down Superman.
Official Trailer 2 – Dec 2, 2015
Greater context for the film's events — perhaps too much, some say — implying that the title "Batman v. Superman" may be disguising the film's real direction. True, Clark Kent and Bruce Wayne don't exactly hit it off, but the trailer ends with Batman, Superman, and Wonder Woman facing off against an even bigger threat courtesy of Lex Luthor. Warner Bros backtracks in future clips, images and teases.
Official Final Trailer – Feb 14, 2016
Plenty of new material in this wrap-up that homes in on the conflict between two superheros, while also expanding on the role of Diana Prince / Wonder Woman. Two sandy split-second clips provide further intrigue for comic book experts, perhaps a hint at wider plans for Warner Bros' upcoming run of DC adaptations.
Gotham Trailer – March 21, 2016
Aired during an episode of Batman origin series "Gotham," this recent treatment provides familial motivations for Bruce Wayne. By contrast, knight-suited Batman is sounding far too psychotic for his own good, while at a high-society function, Diana Prince tells Wayne that little boys should learn to share.
https://www.youtube.com/watch?v=UMltUXZkPUM&feature=youtu.be