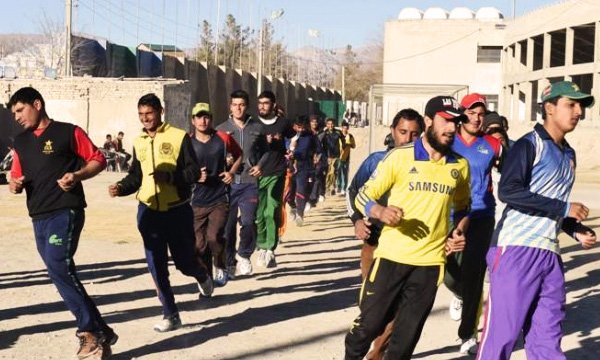 The car park attached to a sports complex in Quetta, one of Pakistan's most dangerous cities, is full most afternoons — but there are no cars parked there.
Instead, the lanes criss-crossing the enormous stretch of asphalt are filled with dozens of teenage boys clad in bright colours, playing cricket with tennis balls wrapped in tape and stumps erected at all points of the compass.
The chaos of the battlefield leaves onlookers baffled — but each of the fielding teenagers knows exactly where his ball is flying and how he needs to catch it.
These boys are devoted to the game in cricket-obsessed Pakistan, whose national team have won both 50-over and Twenty20 World Cups.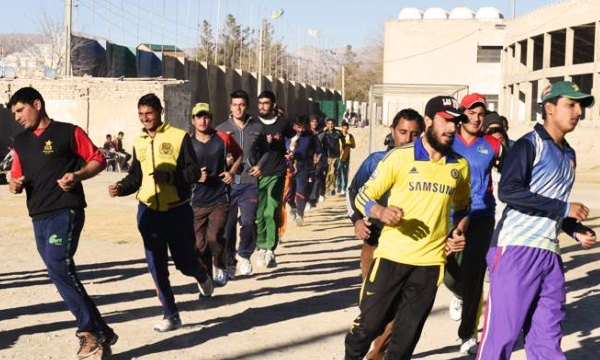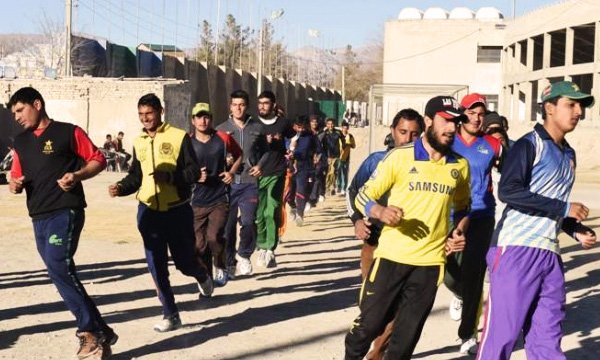 The current team, however, stands on the brink of elimination from this year's World T20 facing a crucial match against New Zealand in Mohali on Tuesday night after defeat to arch-rivals and hosts India at the weekend.
There is a glaring hole in their line-up: not one of their 15-man squad is from Balochistan, Pakistan's biggest and most under-developed province, of which Quetta is the capital.
Around 100 metres from the car park, at the western end of the Nawab Akbar Bugti cricket stadium, professional cricketers clad optimistically in national colours practise on the rough, uneven ground scattered with stones.
"I could not get a permanent place in Pakistan's national team because nobody patronises Balochistan players like they patronise cricketers from other provinces," says opening batsman Shoaib Khan.
He is the only cricketer from Balochistan to represent Pakistan at the international level in recent history, playing four T20 matches during a tour to Canada in 2008 where he was the second-highest scorer with 99 runs.
Domestically, he has scored 3,695 runs in 121 innings of 65 first-class matches, with the help of seven centuries and 13 fifties — but has not been tapped again for the national side.
Not one other player from the province has played an international Twenty20, ODI or Test match since Khan.
Unaffordable profession
Pakistan was riveted last month by its first franchise-based Twenty20 league, with fans gathering in a charged atmosphere to watch the Quetta Gladiators against Islamabad United in the final.
Quetta lost, but their nail-biting run to the Pakistan Super League (PSL) final reignited calls in some quarters for national selectors to give players from Balochistan — such as the Gladiator's Bismillah Khan — a proper chance.
PCB Chairman Shaharyar Khan Supports Team Pakistan In World T20 2016
"Our players have the best fitness when compared to players from other parts of the country but they don't have proper grounds, pitches, kits, and gym facilities," he told AFP, adding that if they did "nobody could beat players from Balochistan".
Security issues complicate matters, he said, with the PCB refusing to hold even Grade II matches in restive Quetta.
Balochistan is one of Pakistan's most unstable provinces and has been dogged for over a decade by a bloody separatist insurgency.
Then there is the issue of pay for players  trying to make a living in a province facing grinding poverty where, Khan said, the fee for a Grade II match is just 4,000 rupees ($40).
"Our boys can't afford to be playing for the whole day," he said, adding that he had to defy his own parents who wanted him to take on "any other profession" that would net him a decent pay day.
Wasim Bari, a former Test cricketer who has also served as national chief selector, says Baloch players need special attention to become polished international stars.
"Balochistan players have an immense passion … but lack facilities and opportunities. Since the national team is always selected on merit, there is dire need that PCB provide them special grooming," he said.
Shoaib Khan agrees, saying there was "no sport culture in Balochistan". 
"There are no grounds, academies are not being promoted and no major tournaments are organised."
"We don't ask that you should include us in the national team at the beginning," said Gohar Faiz, a talented fast bowler from Quetta — just that players should be given a chance.
Going beyond boundaries
Khair Muhammad, the recently elected chairman of the Balochistan Cricket Association, agrees that both provincial and federal cricket authorities have neglected the province.
"We will establish cricket academies and provide players with grounds and resources," he promised.
To achieve this, he has sought help from Socio Pakistan, an NGO working on public welfare projects in Quetta, to establish cricket academies and provide proper kits to players in the province.
"We have focused on 37 clubs in the region and will provide them nets, rollers, kits and all other basic necessities," said Amanullah Kakar, chief executive officer for Socio Pakistan.
Sayed Muhammad Sufi, sports editor of country's top private news channel Geo, said that despite the lack of resources things were improving, citing players such as PSL star Bismillah Khan.
As for Bismillah Khan himself, like the players at the stadium in Quetta, he remains hopeful that he may yet officially don Pakistan's colours.
"I am pretty satisfied with my performance at the moment and hope to be selected for the national team after the World T20 or by latest at the end of the year," he said.