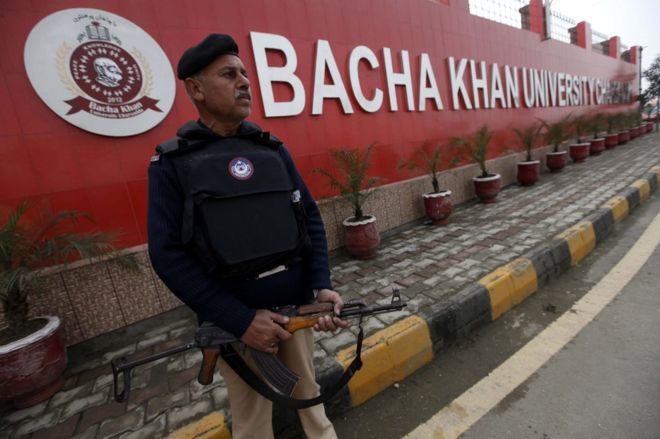 Bacha Khan University, Charsadda has again been closed due to security and other reasons a few hours following its reopening today. According to Radio Pakistan, the decision to this effect was taken at a meeting chaired by Vice Chancellor Dr. Fazal Rahim Marwat in Charsadda.
Public Relation Officer of the University said that reopening of the university will be decided within ten days.
---
The Bacha Khan University has reopened and classes have resumed as per regular routine just days after the tragic campus attack carried out by armed militants leaving behind almost twenty casualties in its wake, last Wednesday.
Not many days ago, four armed militants stormed the university grounds and began shooting people, sparking outrage among the local residents and the rest of Pakistan.
To further emphasize the need to be strong and united in this time of struggle, the university has organized a 'peace walk' in Charsadda and areas of Peshawar.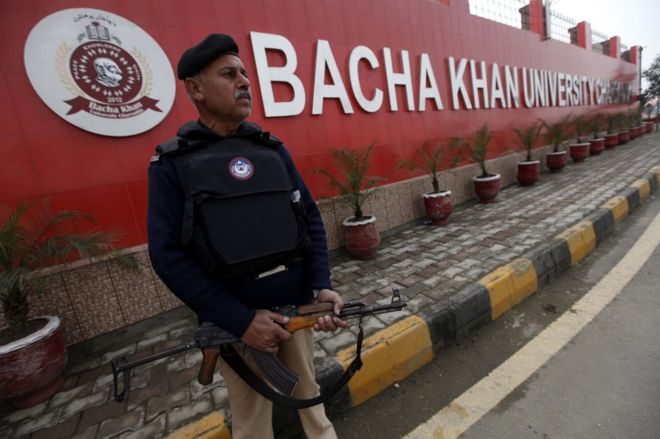 According to the Pakistani media, the classes were to commence in Bacha Khan University on Monday along with other schools and universities in Charsadda, paying a special tribute and saying prayers for the deceased.
There have been various peace rallies and vigils held to denounce this utter show of cowardice and attack on humanity.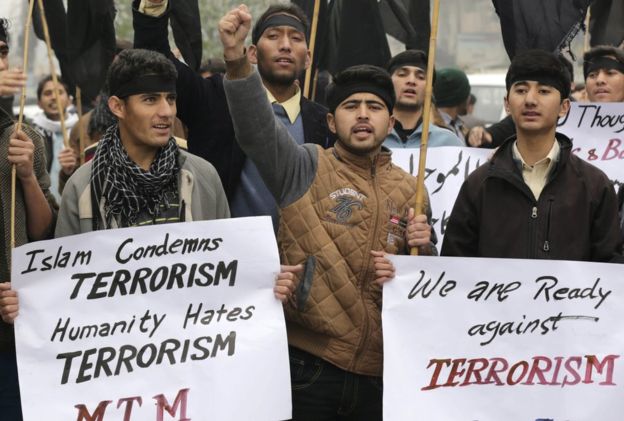 The forces, aided by the local residents, were able to gallantly fight and kill the four gunmen. The army was able to apprehend the collaborators of the attack, said to be planned by Khalifa Omar Mansoor, a Pakistani Taliban commander and executed by Qari Zakir, his deputy.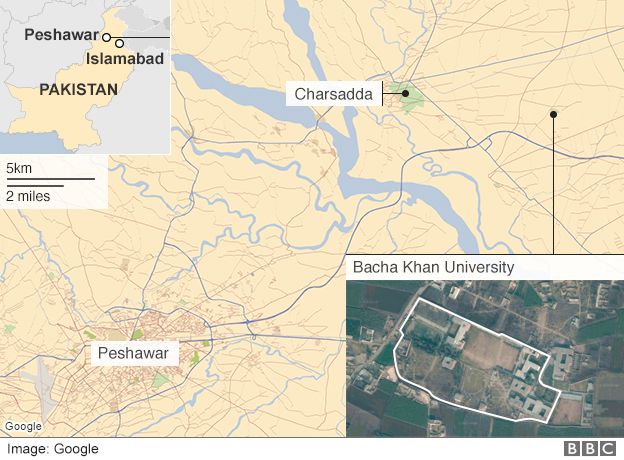 A group had housed the attackers and supplied the weapons to them; the group even bought a rickshaw which was then used to travel to the university campus, officials said.
The incident took place more than a year after the Pakistani Taliban killed 130 students at a school in Peshawar, in 2014.
Stay tuned to Brandsynario for more updates.