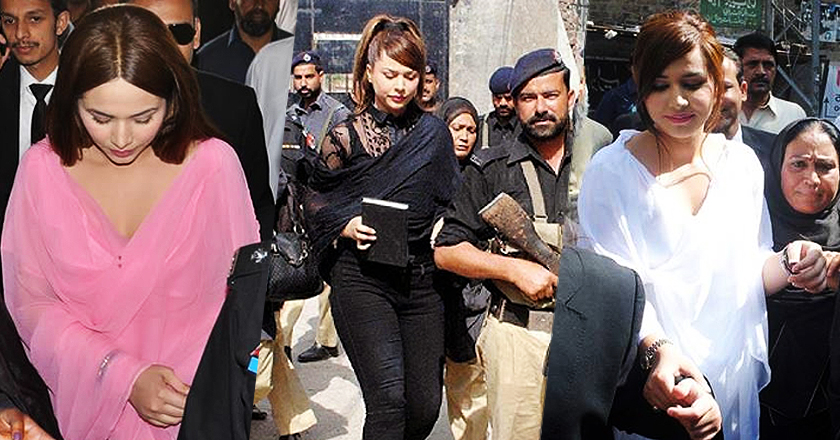 As expected, the hearing of supermodel Ayyan Ali's case is adjourned till 29th June. The reason being the absence of Custom Court judge.
This is the 13th time that her remand has been extended.  According to sources, the hearing of the money laundering case against Ayyan Ali was supposed to take place on Monday June 15th which was adjourned as the judge of the Customs Court went on leave.
Also see:  From Catwalk to Jail
According to Ayyan's counsel Sardar Ishaq, failure to submit a complete charge sheet is the major setback that's prolonging the case.
Seems like the model already anticipated her Ramadan would be spent within the prison walls, hence, finally decided to make it a good opportunity to arrange for the food expenses of the prisoners and staff during Ramadan (Sehar & iftar).
Also see:  Charity Begins In Jail: Ayyan to Provide Jail Inmates with Food During Ramadan
The supermodel was arrested on March 14, 2015 from Benazir Bhutto International Airport for carrying USD 500,000 to Dubai.  She was sent on judicial remand for the twelfth time on June 1 as the complete charge sheet had been filed.
Read more: Pakistani Supermodel Ayyan Declared Guilty
How long will she have to stay in Jail?  Stay with us for further updates.