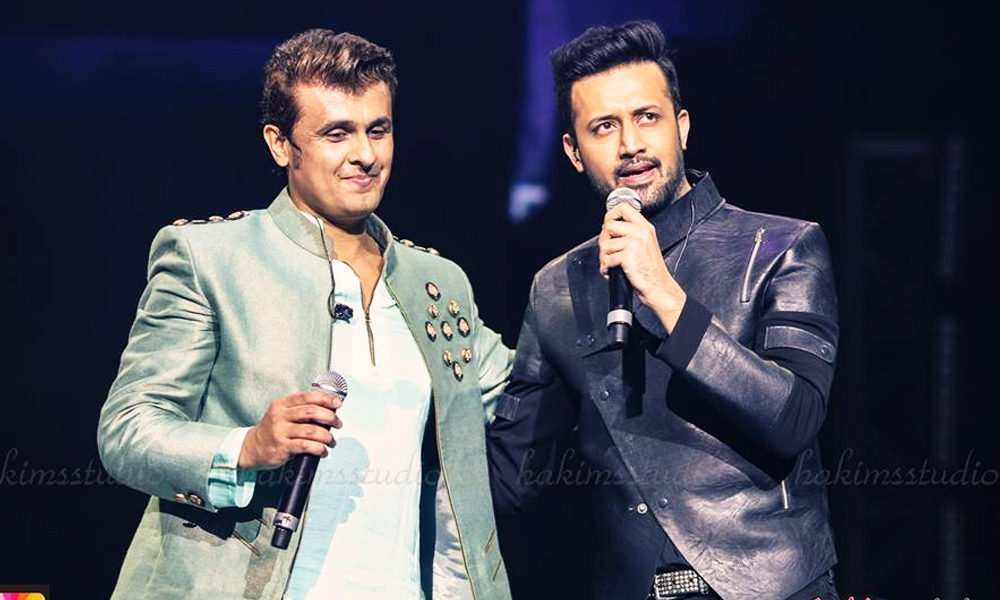 The vocal powerhouses, Atif Aslam and Sonu Nigam have reunited for a series of concerts, titled 'Klose to You', touring Canada and the United States. Sonu Nigam has made a comeback after a 6-month hiatus, Bollywood Hungama confirmed.
Both Sonu Nigam and Atif Aslam are quite ecstatic to perform alongside each other. The aim of the tour is to reflect strong ties between the two countries and the great relationship the two share with each other.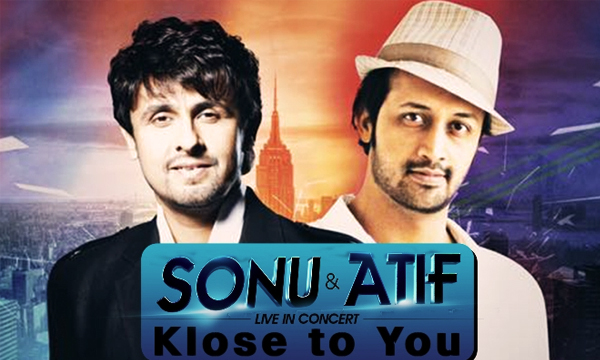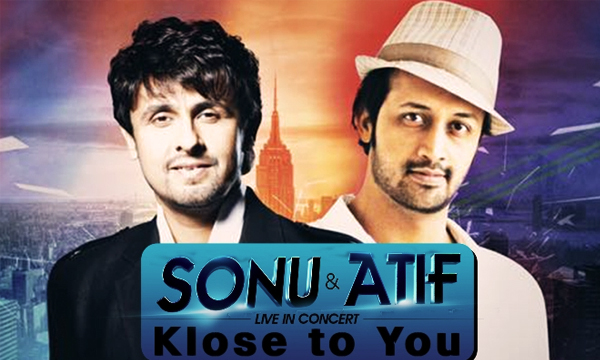 The two pop icons share great chemistry while singing that has been quite appreciated in the past as well.
View the pictures of Atif Aslam & Sonu Nigam's tour below:
The duo united to perform at Dubai last year, spreading their magic with a classic cover of the beautiful rendition, 'Hothon Se Chu Lo Tum' by Jagjit Singh.
The tour started on September 16th covering major cities like Los Angeles, San Jose, Chicago, Austin, Vancouver and New Jersey.
Watch video below:
Tickets for Atif Aslam & Sonu Nigam 'Klose to You Concert' are available here:
Here are other details about the concert.
Atif Aslam & Ali Zafar Defence Day 2016 Song "Yariaan"- Watch Video
Atif Aslam was recently in the news for his first ever collaboration with the Pakistani pop powerhouse, Ali Zafar for Defence Day 2016 releasing the song Yaariyan!
Atif Aslam is one of the most desired singers in India and Pakistan- movie makers go head over heels to include his voice in their films to create magical soundtracks. According to a Pakistani website Meedia Peedia report, Atif Aslam charges 8 lacs for one song.
With ecstatic vocals and an amazing talent, Atif Aslam is bound to soar high! We wish him all the best and hope this tour helps him gain just as loyal fans abroad as here.
Stay tuned to Brandsynario for more updates.