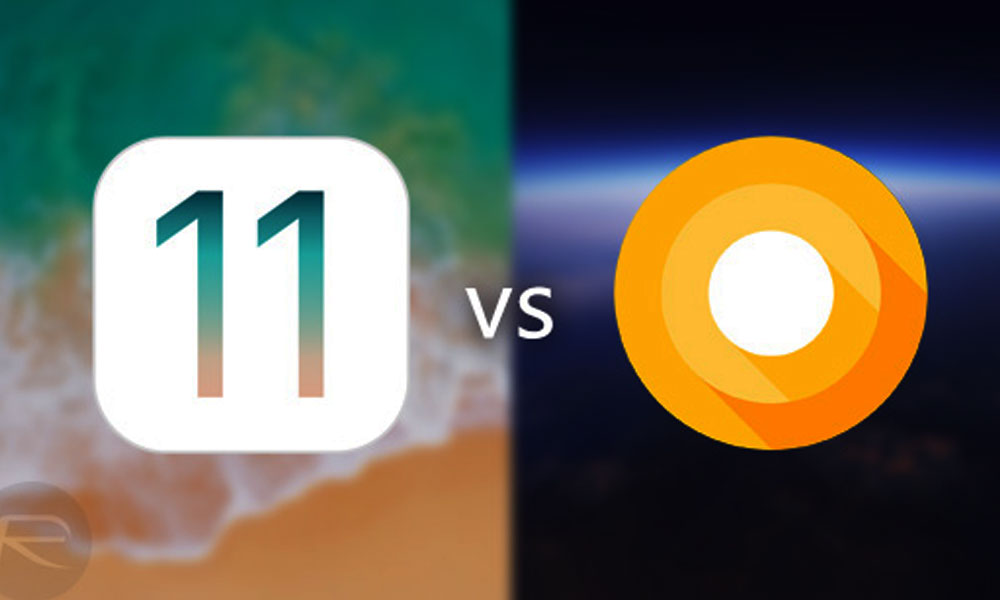 Android O and iOS 11, the newest iterations of Google and Apple operating systems respectively are about to roll this fall. Users of both will have an improved mobile experience with the induction of new features, design improvements and other needed tweaks.
A number of updates regarding both systems have been unveiled, but the final strides would only unfold after completion and final release expected in September (iOS 11) and October (Android O). Almost every smartphones is powered by these OS practically, so the contest of which one is winning has started.
Here are all main innovations both giants pulling off for Android O and iOS 11. Let's compare both that what's new in the offering.
Messaging
iOS 11 has made some major improvements in the messaging. By Apple Pay, now it is possible to send money (peer-to-peer) via iMessage chat.
The better synchronization would enable to transfer chat history and move the message to the iCloud to free space storage.
Apple has also added a one-handed handy mode for texting as it squeezed keyboard to add text and stickers from one window by scrolling down. And it is all-in-one messaging app.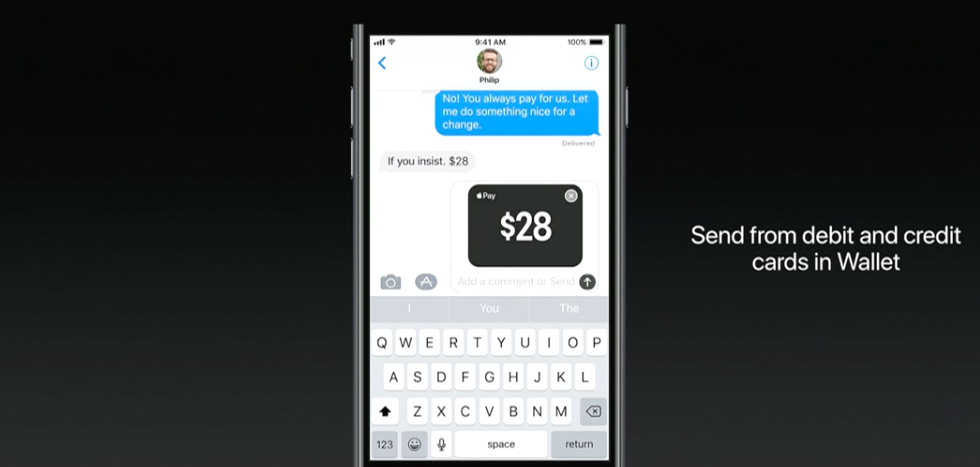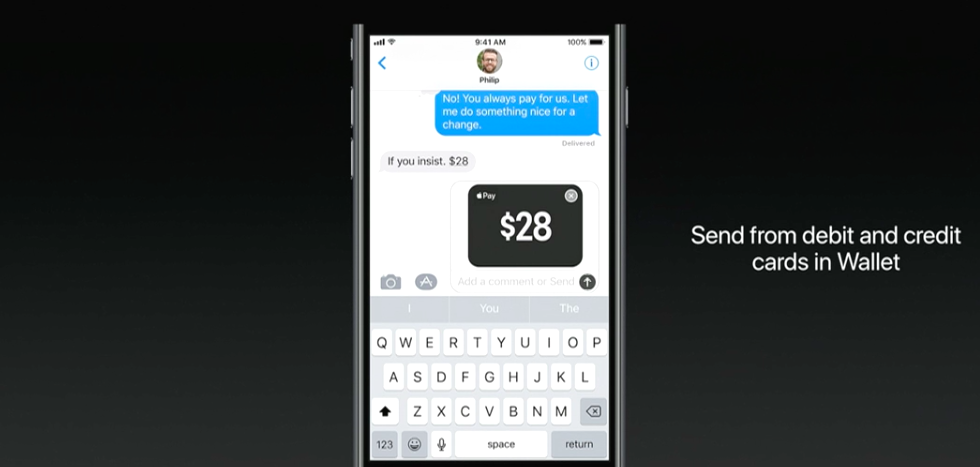 Android O will come with smart selection feature to highlight text. The emoticons have also been redefined with a more rounded shape. Android texter is still basic which does not allow universal texting and it lacks in direct P2P payment from messaging.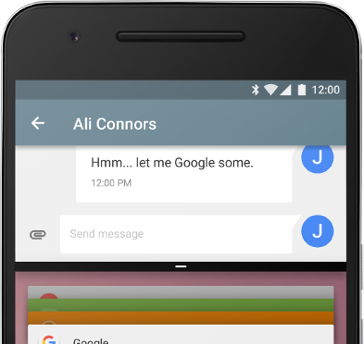 Control Center
Apple has merged notification and quick settings into one which looks more customization. Now user can select and control their favorite or most used applications easily in one space, separated them by widget. The icons become bigger with 3D touching making it more user-friendly.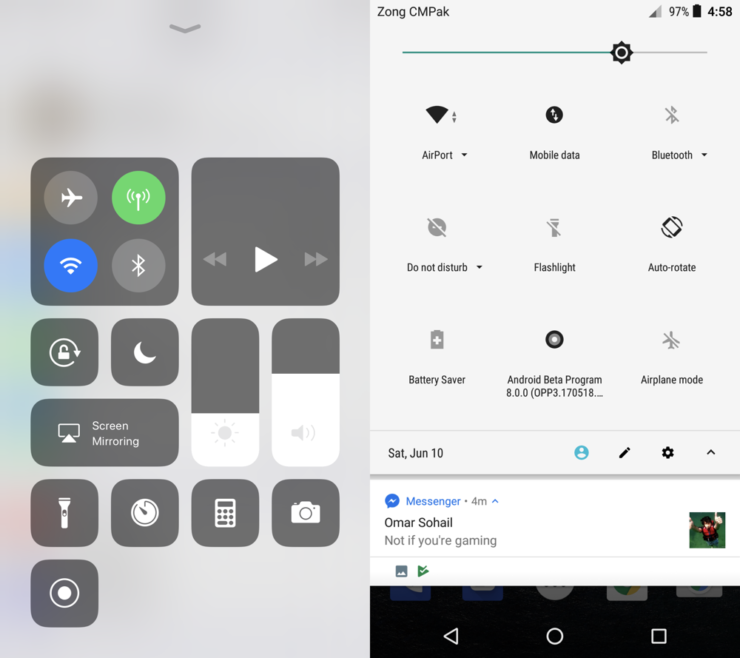 With Adaptive launcher icons, multi-display support and pinning shortcuts and widgets, Android O also offers customization options and accessibility, but not like iOS 11.
Voice Assistance
Apple's digital assistant Siri is going to be upgraded in iOS 11 with addition of more natural male voice. Currently it will be able to translate 11 languages but more would be added in this list later on.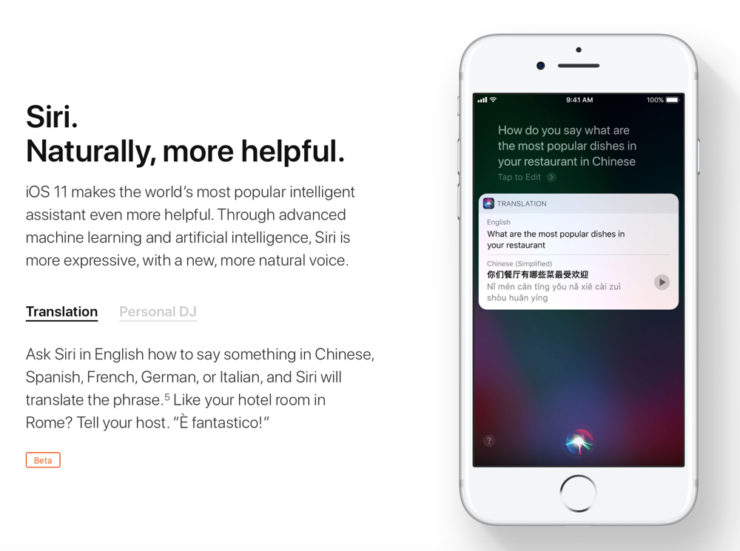 Android's very own Google Assistance will come up with Google Lens which can identify objects and then type queries as well.
Visual Design
Apple has redesigned iOS 11's lock screen, Control Center, Siri interface and app store. Android O has undergone a bit visual differences, but not making much difference like iOS.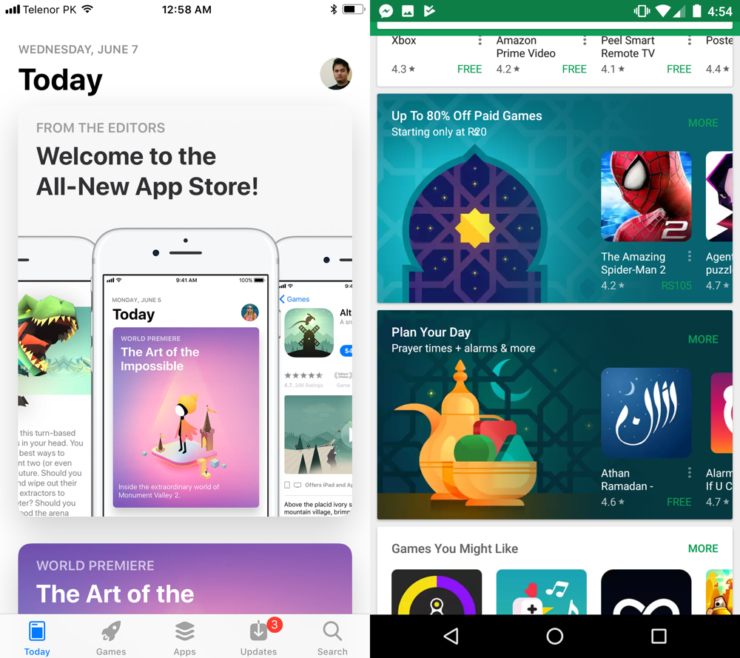 iOS 11 will see a major redesign on App Store. There are separate tabs for Apps and Games now now and third is a Today tab which displays the hottest stuff of the day.
More information in form of engaging images and videos are there for the apps. Android O has incorporated a security layer instead for protection in Play Store with Google Play Protect.
Notifications
Apple is adding the Do Not Disturb While Driving feature on the iOS 11, which should block non-important notifications so as to not distract the users while they are behind the wheels.
The Android O has redesigned notification channels, snoozing, timeouts and notification dismissals but in the same pattern of notification dot on top of the icon.
AR and VR
Google's Android O is way ahead of Apple's iOS 11 for having Augmented Reality (AR) and Virtual Reality (VR) on the card.
According to the speculations iPhone camera will get AR capabilities and Apple claims to launch world's largest augmented reality platform later this year.
The users are waiting to try Android O and iOS 11, but only real time testing after official release will tell if both were really worth it.
Who do you think is the all-rounder?
Stay tuned to Brandsynario for more news and updates.