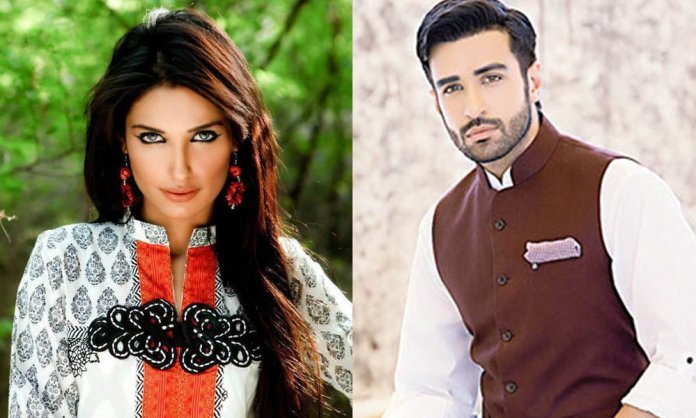 Celebrities leave no stone unturned to promote their upcoming movies. From doing sizzling photoshoots to touring the city for "meet n greet" sessions, they ensure to create all the hype and hoopla.
As long as the movie is rightly promoted and a buzz is generated around it, the team is satisfied.
However, sometimes, these things can also backfire, as evident from a recent incident with the supermodel, Amna Ilyas, and heartthrob, Azfar Rehman.
The duo united for a promotional video which Amna shared on her Instagram to tout her upcoming movie' 7 Din Mohabbat In'.
However, the post quickly became controversial for the followers of the model!
The video showed Azfar talking about how 'Ghazala' (Amna's character in the film) will look hotter if she cooks. Well! This particular statement from Azfar didn't sit down too well with the audience who immediately attacked the duo for contentious comment.
Outraged, keyboard warriors did not mince words in relaying their opinions on this video.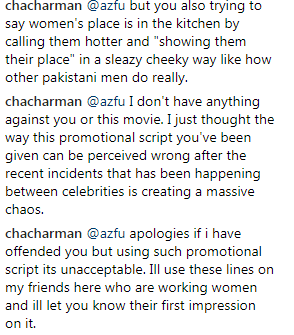 Apparently, Amna and Azfar had not anticipated such negative comments from their adoring fans. Clearing up their intentions behind the video, the two were seen replying to the comments, justifying the video and their intent behind it.
Here's what Amna had to say:

Azfar too decided to clarify his stance by replying to the users.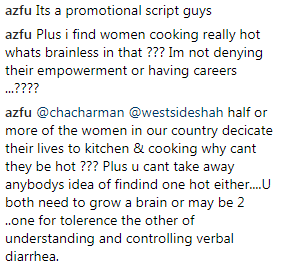 Well! This is definitely a case of promotions gone wrong! But like the saying goes: "there's no such thing as bad publicity" – maybe this too might just work in favor of the fate of the upcoming film!
What did you think of the video posted by Amna? Let us know in the comments below.
Mawra Hocane Claps Back at Haters for Trolling Urwa on Controversial Post!
Stay tuned to Brandsynario for more news and updates.