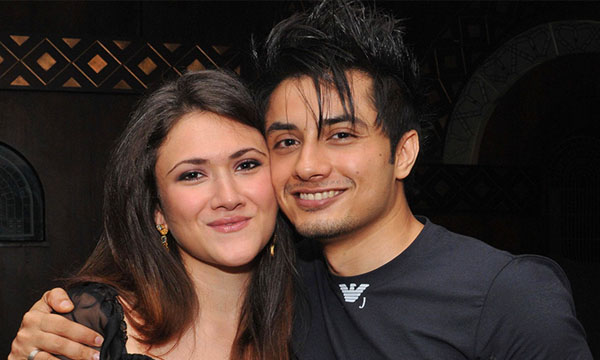 Basking in glory after his latest 'Rockstar' performance in Coke Studio 8, the singing sensation Ali Zafar has gifted his wife a four-bedroom dream villa in Lahore, which has been under construction for a few years from now.
We all have heard that dreams come true but do they really? Ali Zafar is a live example of that. The singer-cum-actor, who belonged to a modest family, said that he had always wished for a house like this and has invested his hard-earned money on building this for three years.
"I come from a modest background. My parents were professors and we used to live with my grandparents in a small room. So, like everyone else, I have been wishing for a house like this for a long time and been working hard towards it," he said.
He further added that his wife, Ayesha Fazli, was really touched by this gesture and they decorated the interiors of the house together.
Zafar also dedicated a room solely to music since the quench for music run in the family. He said, "We have installed music systems which will play all the time."
[fb_embed_post href="https://www.facebook.com/aly.zafar/photos/a.10152416962194119.1073741837.35752024118/10154012883919119/?type=3&theater"/]
Furthermore, the Rockstar also introduced his all new 'Lightingale Studios' that has been built in the basement of his house.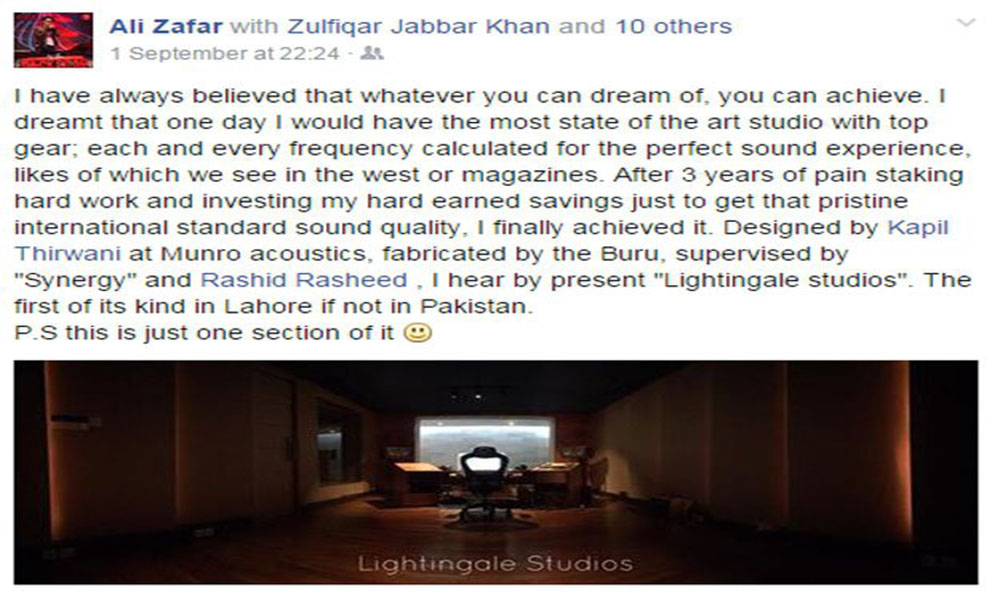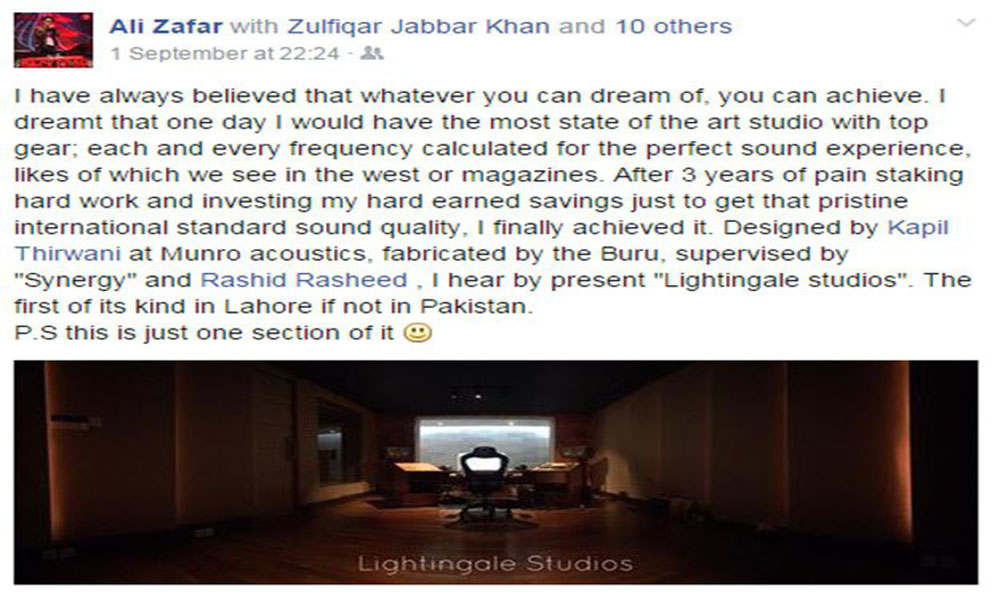 In the end, Ali confessed that even though Mumbai had always been welcoming to him but Pakistan is home and will always be.
Surely, Pakistan is also pleased to have been home to such greatly talented Ali!