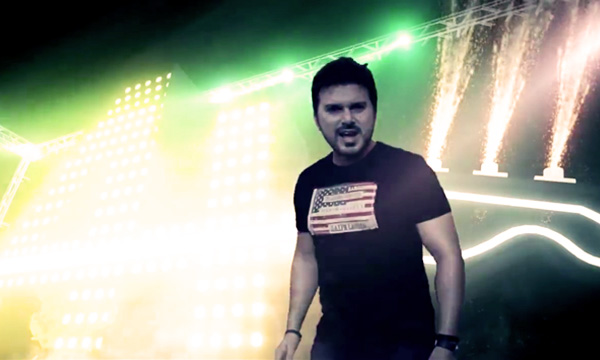 The iconic singer, Ali Haider, will be releasing a new single this Eid titled 'Panga'. This music video will focus on promoting cross-border friendship.
The Purani Jeans soloist, Ali Haider, will make his comeback in the Pakistani music scene with a brand new music video. Titled 'Panga', the video starts a Pakistani and an Indian shaking hands with the wordings, "We want Friendship and Peace, no Panga at all."
Wistfully though, the one-minute teaser video depicts no such connection with the serious title. Even the lyrics, which starts with 'Panga nahi kerna mujhse mai babu seedha saadha' sounds immature.
Watch the video here:
[fb_embed_post href="https://www.facebook.com/AliHaiderOfficialPage/videos/1132518066774762//" width="550″/]
Also, it looks like the singer, who is also featuring in the video, has taken the word 'Panga' too literally as the video focuses on only showing a commotion going on throughout the video; with the two parties continuously engaged in aPanga, however, the lyrics clearly say 'Panga nahi kerna'.
The teaser is a combination of too many things, with the fights and the audience chanting in the background for no reason along with the absurd lyrics, which makes it a little hard for the viewers to grasp the main message conveyed poorly through the teaser.
The only saving grace in this video is the singer himself, who looks trendy in his shades and jacket with his signature French beard.
The singer who is currently in USA for a concert, is one of those few musicians of 1990's who reaped a massive fan following not only in Pakistan but in India as well with his all-time favourite songs like Purani Jeans, Chand Sa Mukhra and Zaalim Nazaron Se.