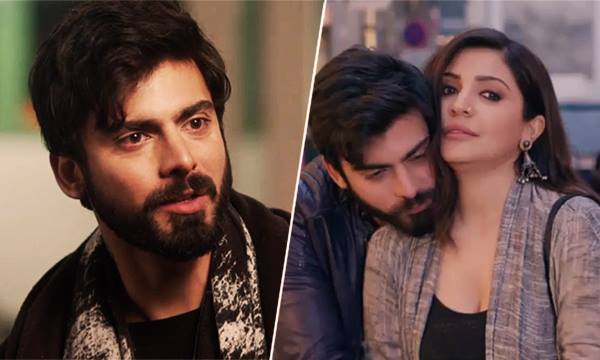 The wait is finally over! The electrifying trailer of the Ae Dil Hai Mushkil is out and will definitely leave you wanting for more! The buzz around Ae Dil Hai Muskhil movie featuring the heartthrob Fawad Khan and the Bollywood superstars Ranbir Kapoor, Anushka Sharma and Aishwarya Rai Bachchan has been electric. 
We were totally swooned by the title track, exuding sizzling chemistry between Ranbir and Aishwarya and the mystical tune of 'Bulleya' with a glimpse of Fawad in DJ avatar had us hooked! Now the trailer is out and the fans are freaking out- it is a roller coaster ride and we just cannot wait for the movie.
The story seems to reflect a cliched tale of love and friendship and that one line in between that just cannot be crossed!
Seemingly a love square, ADHM reflects an intense friendship between Ranbir and Anushka, until her past love interest Fawad shows up back into her life- she refers to him as her 'tabahi'.
Celebrate love, celebrate friendship, celebrate heartbreak! Watch the power packed trailer of Ae Dil Hai Muskhil below.
We finally get to see more of Fawad Khan than just a glimpse. Playing the character of DJ Ali in the movie Fawad will play Anushka's (Aliza) past love interest. 
He spoke and we swooned! Is Anushka going to break his heart in the movie? Seems like it.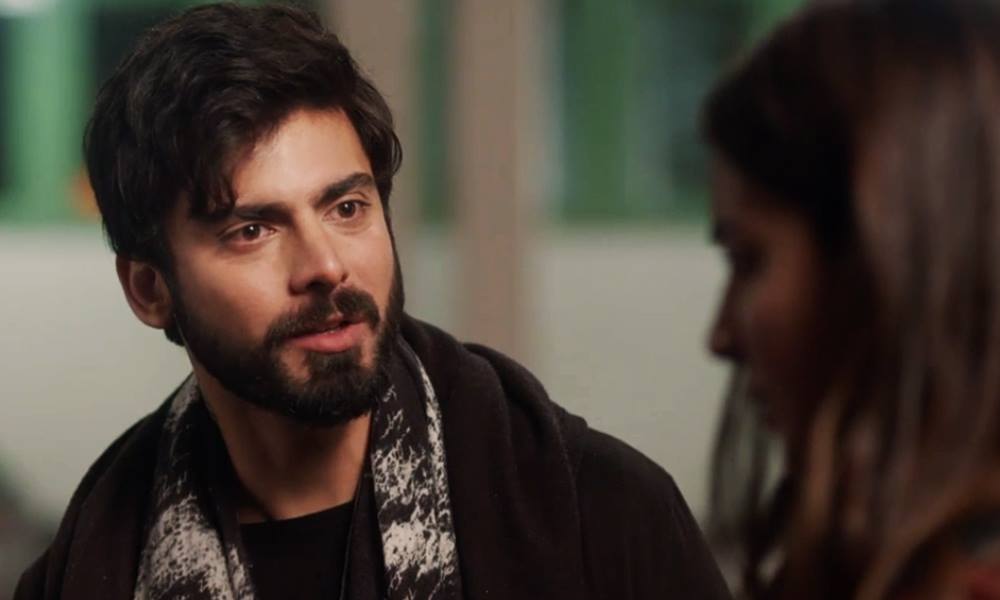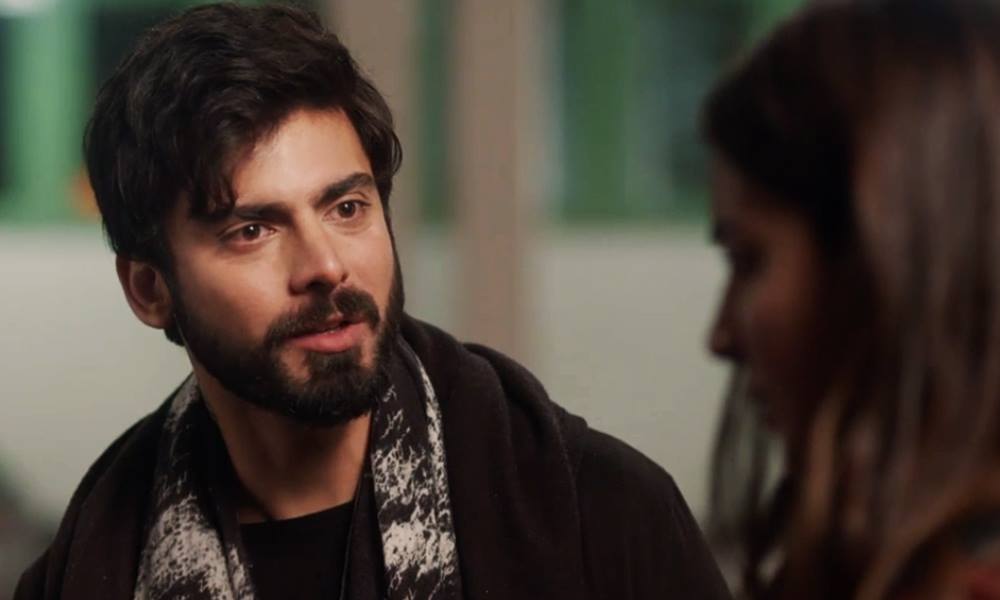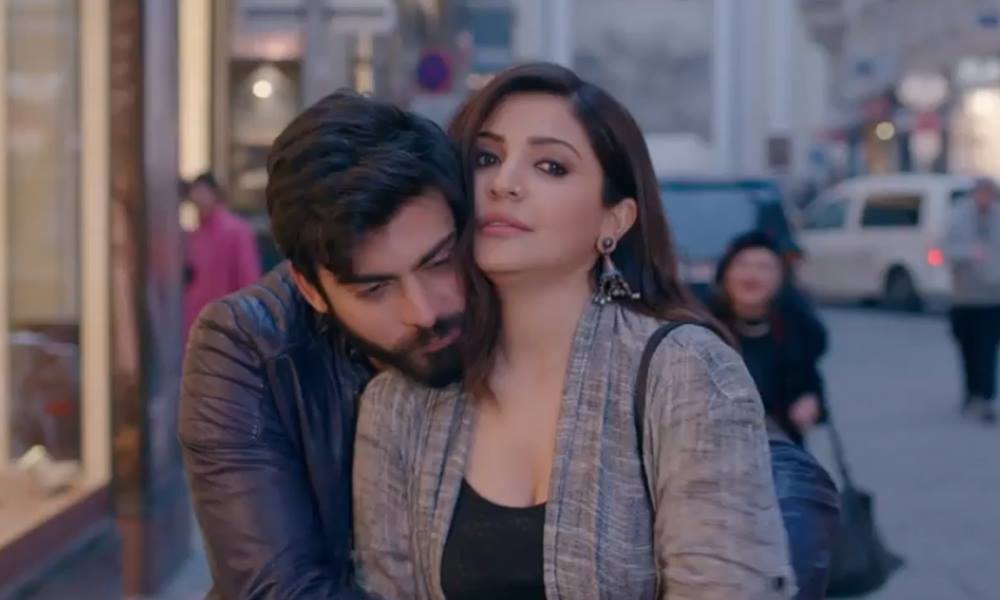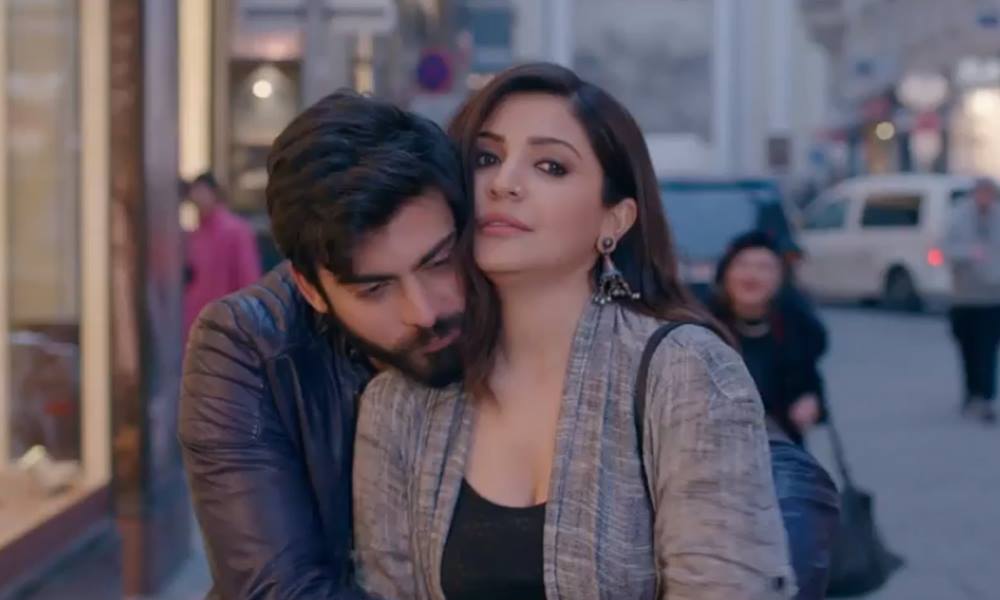 Dealing with a heartbreak and being rejected by Anushka, Ranbir Kapoor seems to get romantically involved with an older woman, Aishwarya Rai who looks flawless by the way! Gorgeous as ever, the actress will leave you breathless. The chemistry between Ranbir & Aishwarya is totally scintillating.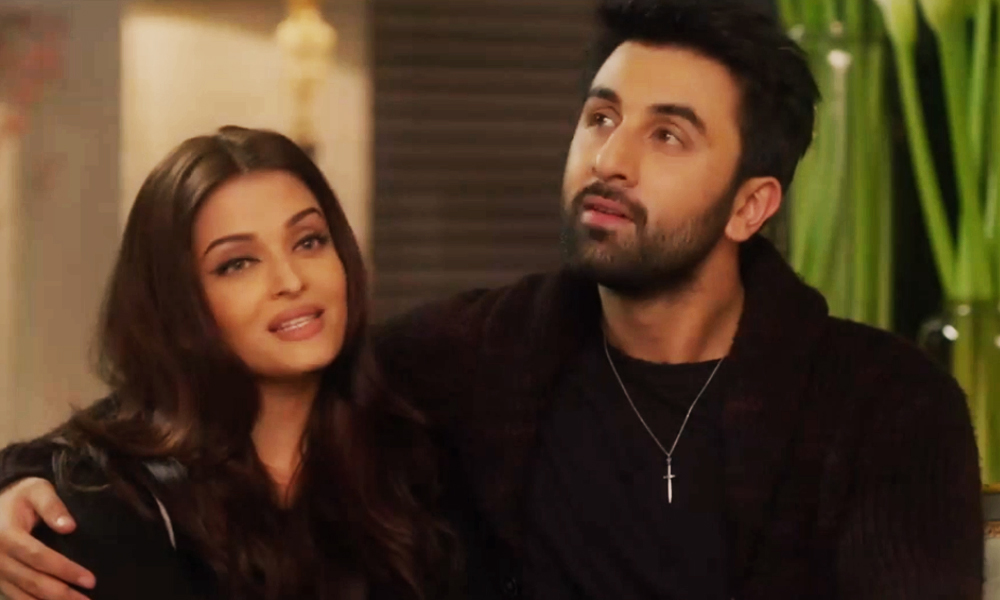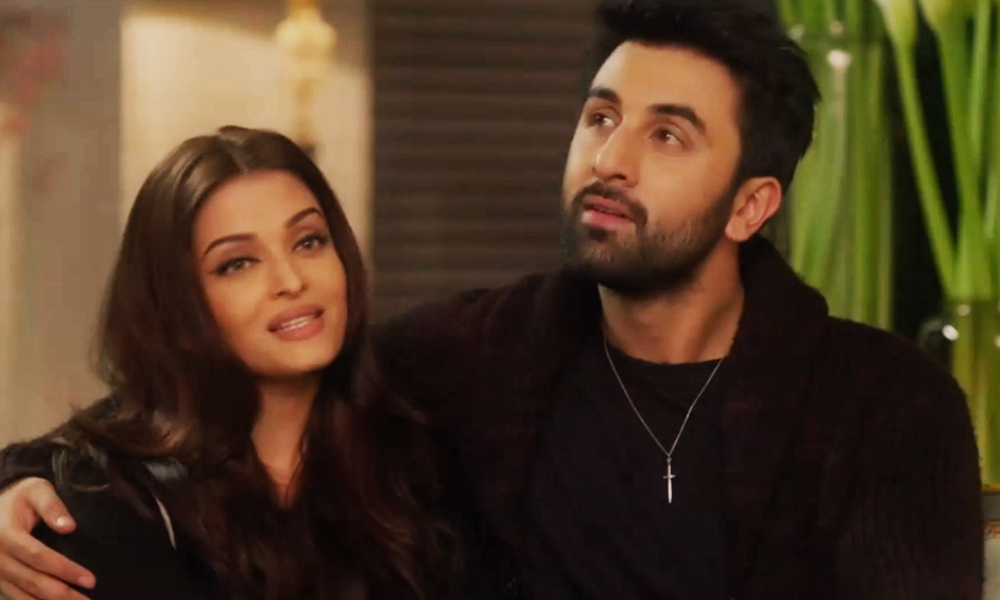 Can you spot Imran Abbas in the trailer?or is it SRK?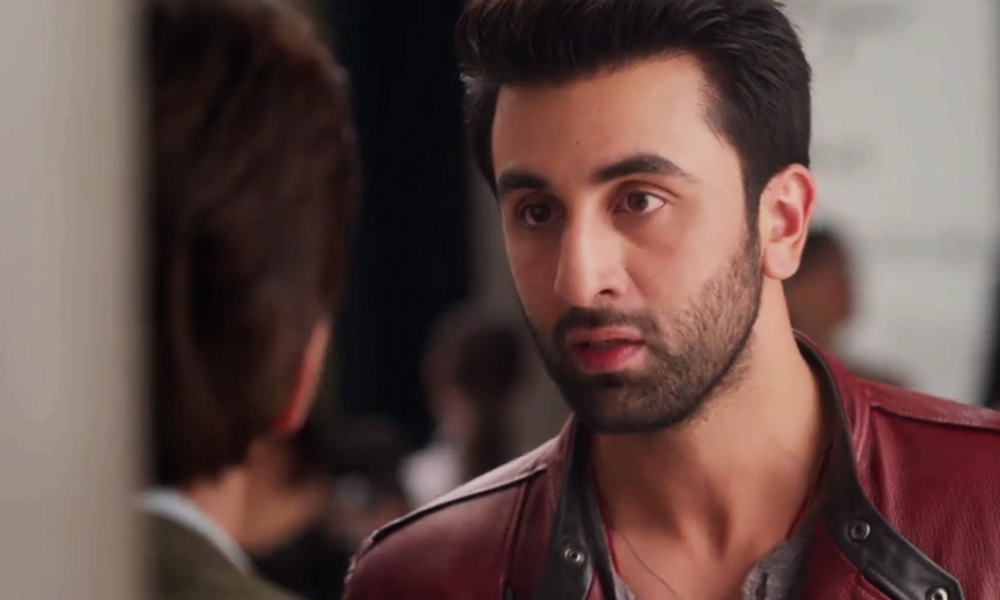 The end of the trailer was very confusing,though- it showed Ranbir marrying Anushka but then he 'shows her the finger' literally, and walks off.
The posters are oozing with passion, adoration, leaving us yearning for more!
Trailer at noon!!!! #AeDilHaiMushkil #AeDilKiDiwali …..celebrate love…celebrate friendship …celebrate heartbreak ….. pic.twitter.com/qgqp5ajjVI

— Karan Johar (@karanjohar) September 23, 2016
Anushka and Karan already surprised everyone by sharing an adorable new poster featuring Anushka and Ranbir cozying up to one another.
Are you guys ready for the #ADHMTrailer????? Out tomorrow!!!💃❤ pic.twitter.com/AgGiE6vt8e

— Anushka Sharma (@AnushkaSharma) September 22, 2016
Karan also shared another poster today, intriguing and literally teasing us for more of Ae Dil Hai Mushkil. 
Trailer out at Noon!!! pic.twitter.com/yT7M2mIfp9

— Karan Johar (@karanjohar) September 23, 2016
According to the rumor mill, steamy scenes between Aishwarya Rai Bachchan and Ranbir Kapoor had upset the actress's father in law Amitabh Bachchan when the movie teaser came out! In the movie teaser, the sultry actress can be seen in a bold avatar with the young co-star, Ranbir Kapoor.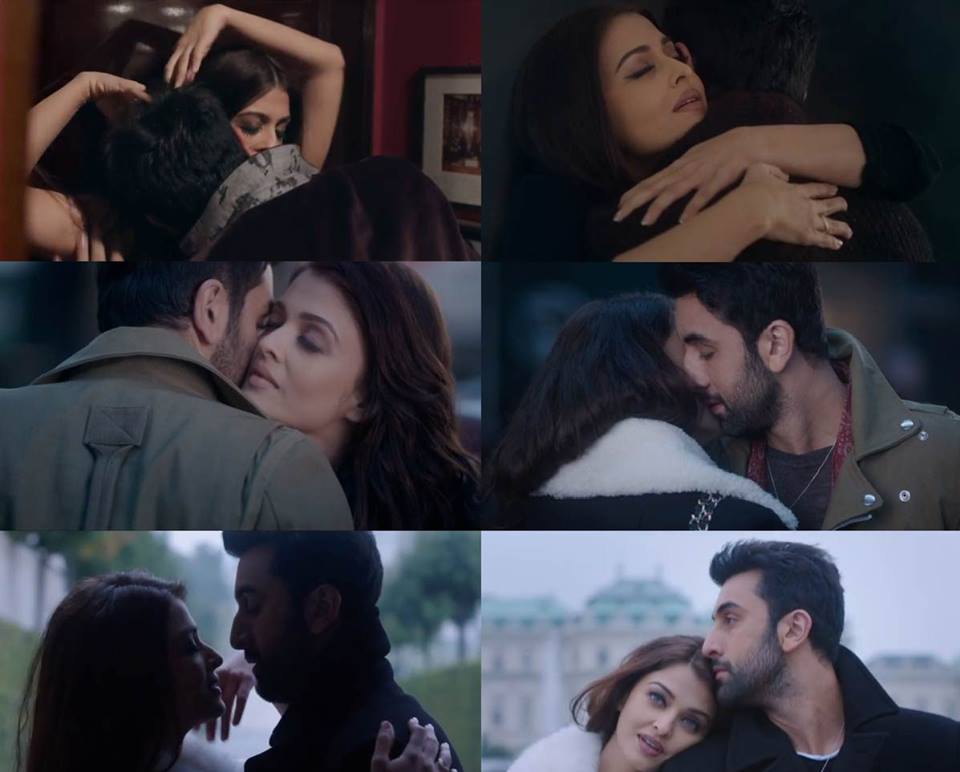 Who do you think has better chemistry with Ranbir, is it Anushka or Aishwarya. Let us know in the comments below.
Watch the official teaser trailer below:
We cannot stop gushing over Fawad and Ranbir in the movie! The actor will be seen playing the role of a singer in the upcoming, highly anticipated flick.
#FawadKhan stills from #Bulleya pic.twitter.com/GBFEq7Xqju

— Adeel Afzal (@miaanadeel) September 16, 2016
This is all that we know so far. The movie Ae Dil Hai Mushkil is slated to release on 28th October 2016. We cannot wait!
7 Times Ae Dil Hai Mushkil Movie Reminded Us of Old Karan Johar Movies
Stay tuned to Brandsynario for all the updates on the movie!