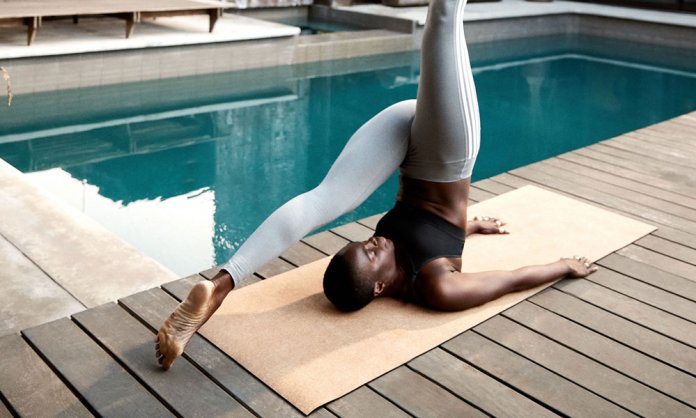 Adidas Women has unveiled its latest bras and tights collection, this time teaming up with London-based wellness coach and dancer Isa Welly.
Having previously collaborated with runner Adrienne LDN, boxing coach Julie "Jaws" Nelson, and yogi Danielle Acoff, adidas's new bra and tights collecion has been designed for Pilates, which Welly says cultivates inner strength both physically and emotionally.
Welly appears in the new campaign wearing the All Me 3-Stripe Bra, which offers light support and flexibility for ease of movement, and the mid-compression Believe This Regular Rise Tight, with a close but flattering fit.
"Pilates for me is a tool that empowers both body and mind," says Welly. "It helps you build strength from the core and I believe that out core is also our gut, our inner self, and the stronger it gets, the more confidence we have to rely on ourselves. In Pilates, as in life, we should put in the work, build our strength, then relax and let the body flow and use that power we've created to move. So next time you head to your mat, bear this in mind and hit play on my Spotify breakdown of the best sounds to move mindfully to."
For those who want to take a moment of mindfulness and stretch it out with Welly, head online to find Isa's 8-minute Gentle Pilates Flow, available on YouTube.
See the full FW18 Bras & Tights collection at www.adidas.com.