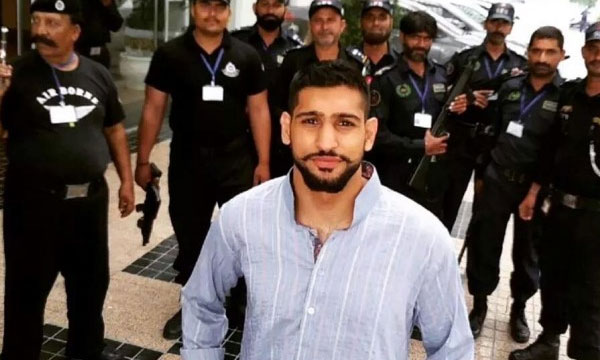 Legendary Boxer Aamir Khan and two-times world boxing champion recently inaugurated a boxing academy for youngsters from Lyari at the conclusion of All Pakistan Amir Khan Boxing tournament held at the People's Sports Complex on Monday.
Amir Khan aims to create world-class and professional boxers in Pakistan. At a local news conference in Karachi on Tuesday, the boxer stated that "I have achieved everything in boxing and now it's my lifetime dream to prepare and groom a world champion boxer from Pakistan. Pakistan has abundant of sporting, including boxing, talent and this talent can be groomed to prepare a world champion. "
The ambitious and driven boxer is aiming to launch ten boxing academies across his home country, Pakistan. It is a challenge for him, however he plans to launch the professional boxing training centres in Karachi, Lahore, Islamabad, Quetta and Peshawar other provincial capitals.
Amir Khan Takes on Unbelievable Punching Speed #StingChallenge
The boxer expressed his joy after seeing immense talent among young and aspiring boxers.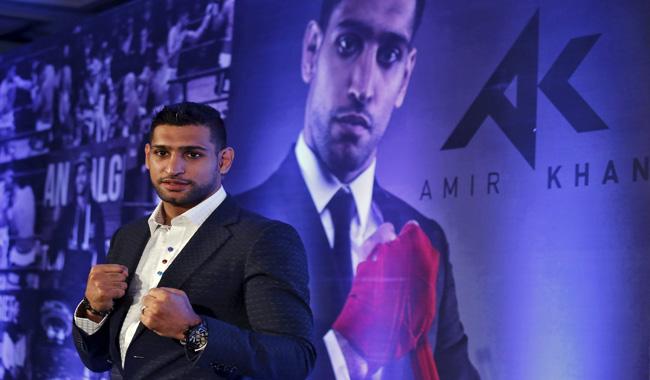 Aamir Khan, while speaking at the tournament, disclosed Lyari's kids' corner great talent and skills that deserve a good platform.
On mitts with kids from Lyari karachi. pic.twitter.com/k1yzzF9Ikd

— Amir Khan (@amirkingkhan) December 21, 2015
The tournament also announced the winning teams. Army was crowned champions with three gold and two silver medals. They were followed by Navy with two gold and two silver medals. Balochistan claimed the third position with one gold and two silver medals.
The leading teams got trophies and the gold medalists were given a cash prize of Rs15,000 each. The silver medalists got Rs 10,000 each. As many as 56 boxing veterans were handed over Rs20,000 each for their meritorious services for the country.