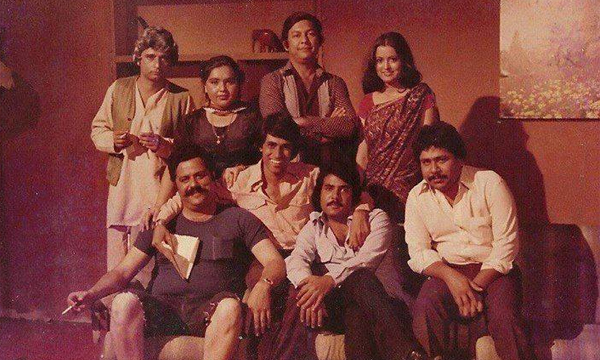 Bitter or sweeter, we all love to cherish our past, bring it to mind in the present and wish its sweeter part to happen again in the future. Time is, however, tyrant. We cannot bring our past back. Thanks to modern day technology that enables us to have few glimpses of our past and enjoy some sweeter moments of it again and again.
Prior to the start of this millennium, we in Pakistan did not enjoy multiple television channels. There was only one state-run television PTV i.e. Pakistan Television which catered to the entire mix of the audience within the country. Today, we enjoy numerous channels, local and international, that include news, sports, entertainment, health channels, etc. in confines of our homes through very efficient cable operators at a price as low as Rs.150/- per month. We are now free to watch whatever we like.
Despite a plethora of TV channels made available to us, we still have a thirst for quality contents. We have drama serials, series of plays, musical programs, live interactive TV shows, etc. even then our pursuit for pure entertainment and fun goes on and on and on. Generation after generation, Golden Era of PTV Dramas is still a talk of the town. Viewers from all walks of life and age groups recall Fifty-Fifty and Alif Noon two most popular TV programs aired on PTV during the early 80s.
Based loosely on US comedy show Saturday Night Live, Fifty-Fifty was a sketch comedy considered by many critics as one of the best television shows to be produced in Pakistan. The Writers of the Show [mainly Anwer Maqsud and Shoaib Mansur] were regarded as being dedicated to creativity and patriotic values, and that is why they are still the most-in-demand comedy serials till today. Regular on the show included TV actors Ismail Tara, Zeba Shehnaz, Majid Jehangir, and veteran Latif Kapadia. Here, we present few selected skits from the show for you, watch them and tickle your funny bone:
1. One Way Ticket To The Moon
Look at this pop sensation of 1979 by Eruption [German Band] and see what Fifty-Fifty mega star Ismail Tara did to it:
2. Miandad & Marshall interviewed by a PTV anchor [enacted by Latif Kapadia]
3. Mera Nishana Bhai Saab, see innocent tax collectors of the past, believe us they are still very innocent 
4. Ever appealing Dubai Job Visa for Pakistanis
5. Bashira in Trouble – a hilarious parody of Lollywood Blockbuster Bashira
6. Wear or not to wear a Sherwani
7. Exemplary Police combat
8. Water War I
Liked the article? Share with us in the comments below.
Stay tuned to Brandsynario for more updates!