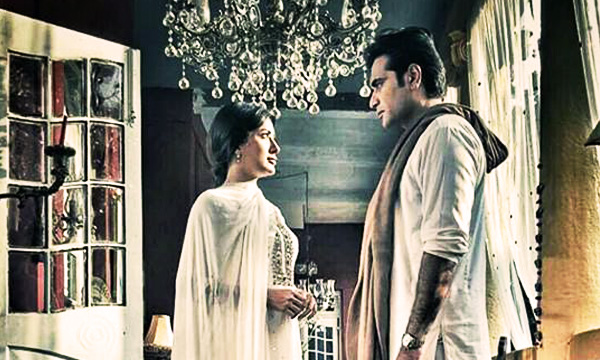 'Jawani Phir Nahin Aani' trio – Mehwish Hayat, Humayun Saeed, and the director Nadeem Baig are back – however this time around their reunion is for ARY Digital's romantic television serial 'Dillagi'. The promos of the drama serial have already been out creating quite a buzz with a scintillating romance between Humayun Saeed and Mehwish.
Brandsynario caught up with the lead cast and directer recently at a special blogger meet-up with the cast and crew of Dillagi.
The event, as usual, started fashionably late but once our stars reached the spot, it was worth the wait. Written by Faiza Iftikhar of Aunn Zara fame, the drama was directed by JPNA director Nadeem Baig. The ensemble cast includes Humayun Saeed, Mehwish Hayat, Imran Ashraf, Saba Hameed, Maryam Ansari, Uzma Hassan and model turned actor Zain.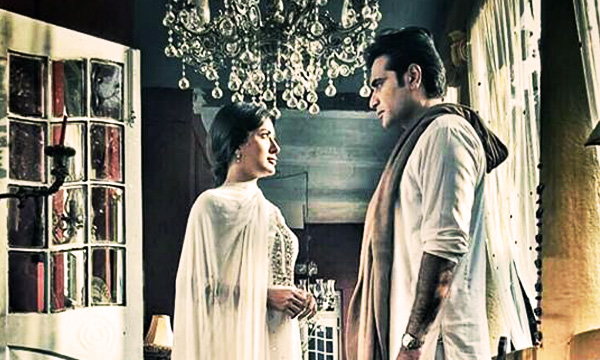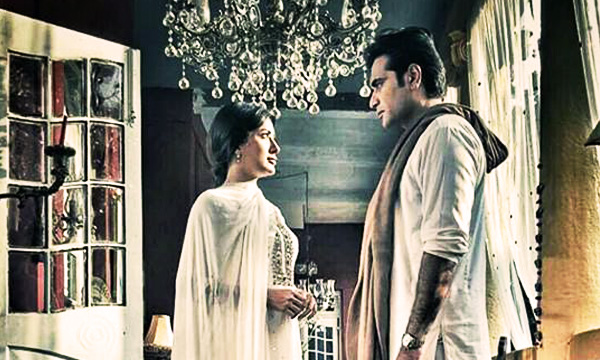 Although only a few teasers of the drama were revealed on television so far but at the event, we got to know a lot more about the serial than whatever shown on television.
Watch the promo below:
Hathyaar ko khoobsurat nahi, khatarnak nazar aana chahiye…..Jaan Leva! #Dillagi #ComingSoon #ARYDigital

Posted by ARY Digital on Saturday, February 6, 2016
Here are a few reasons to look forward to Dillagi.
1. Nadeem Baig's Direction
The drama is a brainchild of Nadeem Baig. He has always carved a niche for himself by introducing new concepts in dramas – be it Takkay ke Ayegi Barat series on Geo TV, Pyaray Afzal on ARY Digital and a blockbuster film Jawani Phir Nahi Aani, he has several successful projects under his belt.
In this serial once again he tried to push the envelope with an unusual treatment of a touching story.
"I had this story in mind almost a year ago and it's very close to my heart. Right now, I can only tell you that it is a romantic tale but once it will air on television then only you will be able to know how it is different from many other run-of-the-mill scripts," the director said.
2. Another masterpiece by Faiza Iftikhar
The playwright Faiza Iftikhar's name is synonymous with several successful plays including Roag, Akbari Asghari, Bilquees Kaur, Zindagi Dhoop Tum Ghana Saya, Aunn Zara and Ik Naye Cinderella. This show is indeed another great effort and the drama cast was all praised for her.
Ace actress Saba Hameed while talking about her role said the writer had added a lot of depth to it with her brilliant craft.
"Faiza is undoubtedly the finest writers of modern times and she takes the play to another level with her brilliant writing. I must say that I am all praises for her," she said.
The drama lead actor Humayun Saeed also admired the writer for jotting down an interesting script.
"Nadeem had a particular scene in his mind and when we explained Faiza that scene she developed a complete story around it – it was not an easy task and I really appreciate her tremendous efforts," he said.
3. superb portrayal of rich culture of interior Sindh
Some exclusive footage was shown at the bloggers' meetup, which gave a little more insight to the serial. Set in the interior Sindh, the serial beautifully depicts the local life of interior Sindh.
Saba Hamid's role is, of course, something to look forward to – dressed up in colourful attires with big gold earning and pierced nose she ruled the screen like a typical Sindhi wadera's wife.
"It has been really a long time when I have done something like this – I played a powerful lady in the house who believed in equal treatment of women. To get into the role, I wore those churi dresses and antique jewelry besides adopting the particular accent for the serial," she said.
4. It's all about women empowerment
It is a sheer delight to finally watch a serial which doesn't show a woman like a typical damsel in distress. Rather the ladies of Dillagi come out as an independent being who can take decision for themselves.
I personally loved the part where Mehwish Hayat was shown beating the guy in a market. In another scene, Saba Hameed told her son that if he ever slapped his wife then he should be ready to face a similar treatment from the wife too.
"One of the reasons I opted for serial was that it talked about women empowerment. Through this drama we have made a small effort to change the current momentum of serials on television which highly titled towards in projecting girls as a bechari and helpless creature," Saba Hameed said.
https://www.instagram.com/p/BBY0GHYvndo/?taken-by=imranashrafawan
5. Humayun Saeed 'Lady Killer' once again shines as the romantic hero
After watching the promos, we thought Humayun Saeed played a gangster who loved talking about guns and deadly weapons but the actor said his role had much more than just be a bad boy in the serial.
"In promos we have given a certain twist by projecting our hero as a bad man but in fact, he is a true lover and drama features his tale to win over his love," he said.
6. The headstrong Mehwish Hayat
It has been a long time since Mehwish Hayat has done any serial. Her last drama was Hum TV's Ru Baru where she had a small role of hero's mother and after it, she did two films Na Maloom Afrad and Jawani Phir Nahin Aani.
In Nadeem Baig's Dillagi she plays a headstrong girl who never hesitates to follow her will. While talking about her role she said it showed her as a confident girl of modern times who values her family traditions and boldly faces the challenges of life.
"In the first episode, we'll show the real reason behind her confident persona. She considers her father the biggest idol in her life who always teaches her to face the difficulties of life with courage and determination," she said.
7. The wonderful supporting cast
The drama also stars Imran Ashraf, Maryam Ansari and newcomer Zain in important roles. We also talked to them to get to know more about their roles in the drama.
The famous Ashar Bhai of Gul-e-Rana will play a close ally of Humayun Saeed in the serial. He told us about his role in the serial.
"Dillagi is a great addition in my career where I get to learn a lot about acting from Nadeem Baig and I got the most humble superstar of Pakistani showbiz industry and he is none other Humayun Saeed.  In this serial, I have played a guy which stood by his master, Humayun Saeed, throughout the serial," he said.
Maryam Ansari while talking about her role said that the director explored an undiscovered side of her personality through this serial.
"I played a bubbly fun loving girl in the serial and no one has never shown this side of personality on television. I am glad Nadeem sb has given me a chance to come out of my comfort zone and do something great on television," the actress said.
The drama also features model turned actor Zain in the serial.
"It was my first serial and I was quite excited as well as nervous but it was excellent support from director and co-actors that I did it with ease," he said.
We wish Dillagi team all the best and desperately wait for it to kick off soon.
What did you think of this post? Let us know in the comments below!
Stay tuned to Brandsynario for more!