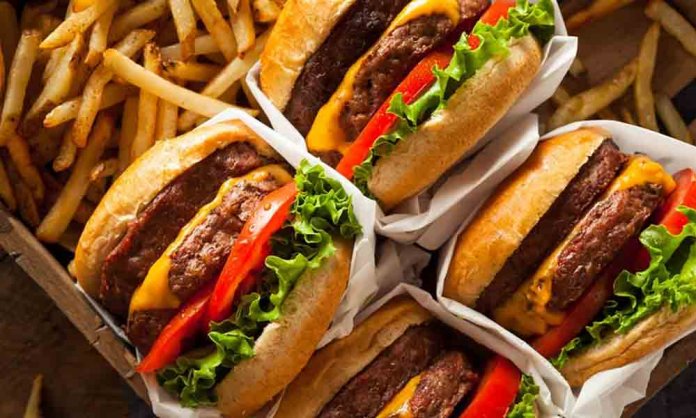 Those sudden fast food cravings during office hours can be really tough to overcome!
You feel like running to the nearest fast food joint and feast on that yummy cheeseburger or fried chicken during your office break!
When you have all those juicy burgers, crispy french fries and mouthwatering sandwiches on your mind, you can't really focus on your work and have to find a quick way to satiate your desire for fast food.
So if you are looking for the top Fast Food Joints in Karachi to enjoy during your office break, we have got you covered!
Check out the list below!
1. Subway
Subway is always the first choice to have a perfect, healthy lunch in no time!
You can customize the sandwich as you want it before your eyes with a wide assortment of meats, cheeses, vegetables, and toppings. Also, you can grab freshly baked cookies or a bag of potato chips as you head back to your workplace!
2. The Sauce Burger Café
The Sauce Burger Café can be yet another option to grab a delicious juicy burger. Their menu has a delicious offering of fresh ground beef and fried marinated chicken. They also offer scrumptious fries in a unique way known as 'Potomatoes' with various toppings and sauces.
3. Dominos
Dominos can be a fine choice if you are yearning for a piping hot slice of pizza. Either hand tossed, pan or Italian thin crust pizza, customize your pizza from a variety of flavors, add sidelines and dips to make your experience even more mouthwatering.
4. CHIPS Fast Food
From your favorite juicy burgers with a variety of toppings, perfectly cooked beef or chicken steaks and freshly prepared pizzas, CHIPS Fast Food offer a variety of cuisines in its menu.
Their specialty is the Double Stack Roast Beef Burger, Special Club Sandwich, and Signature Roast Chicken Pizza!
5. Eaton
Being one of the oldest eateries in Karachi, Eaton is the first name that comes to mind when you are craving for fast food.
Famous for its spicy rolls and scrumptious burgers, Eaton offers a wide range of items in the menu.
6. Red Apple
With a wide range of Chicken, Beef, Vegetarian and Fish dishes, Red Apple serves good quality local dishes as well quickly served Chinese and International cuisines.
You can choose from a good range of BBQ dishes, desserts, beverages, and classic fast food. Moreover, there's also a set of special deals!
7. Kaybees
Go for Kaybees if you're looking for mouthwatering burgers or traditional desi foods to steaks and also, 'mocktails'. This place is a perfect place for a quick lunch, promising the best experience.
Have something to add to this story? Let us know in the comments below!
Stay tuned to Brandsynario for more update and news!