The coronavirus pandemic forced restaurants, food streets, and bars to be amongst the first to close down. As countries are moving towards normalcy, eateries are finding creative ways to maintain social distancing between their diners. The use of barriers, props, mannequins, stuffed toys, dolls, and even individual bubbles have been used!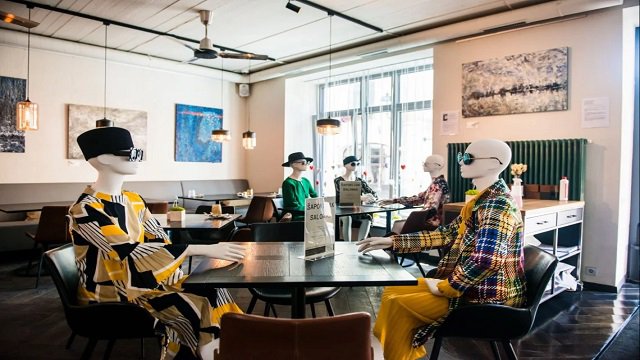 Here are 7 Eateries around the world that are practicing social distancing in the coolest ways!
Burger King
A Burger King franchise in Germany designed massive social distancing crowns for its diners to wear. The cardboard crown measures 6 meters in diameter to maintain the required distance between people.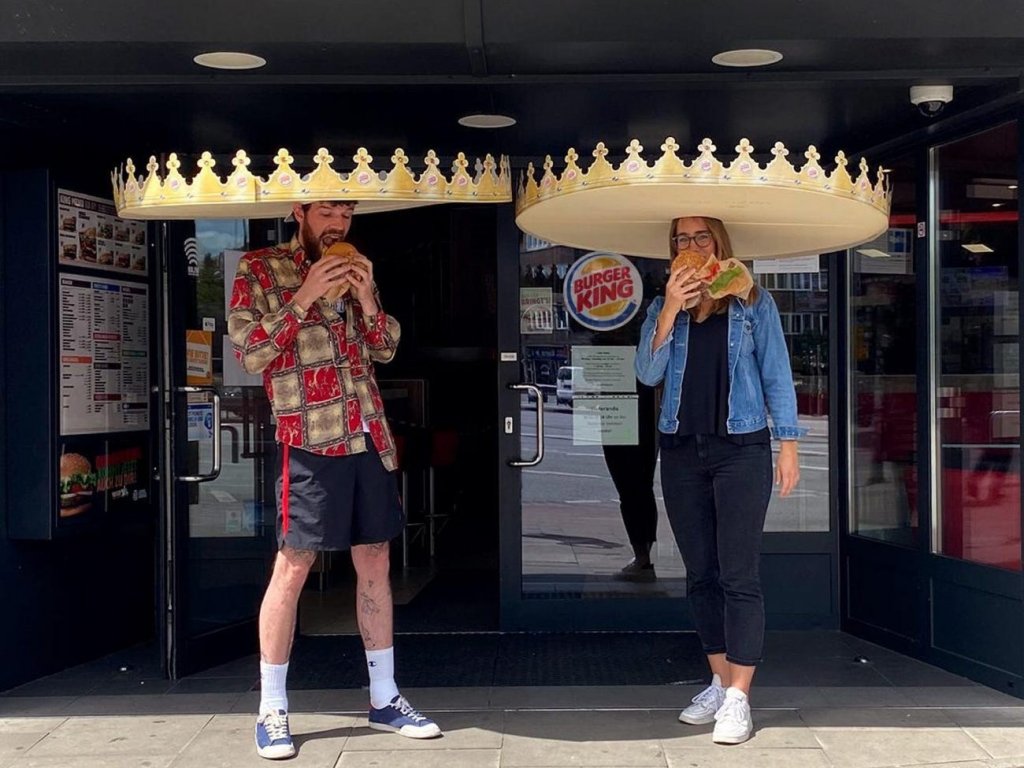 2. Restaurant in Thailand with Dragon dolls!
This restaurant in Bangkok Thailand has put up some friendly cartoon dragon dolls to indicate where people cannot sit. Customers sit on the opposite side without the dragons.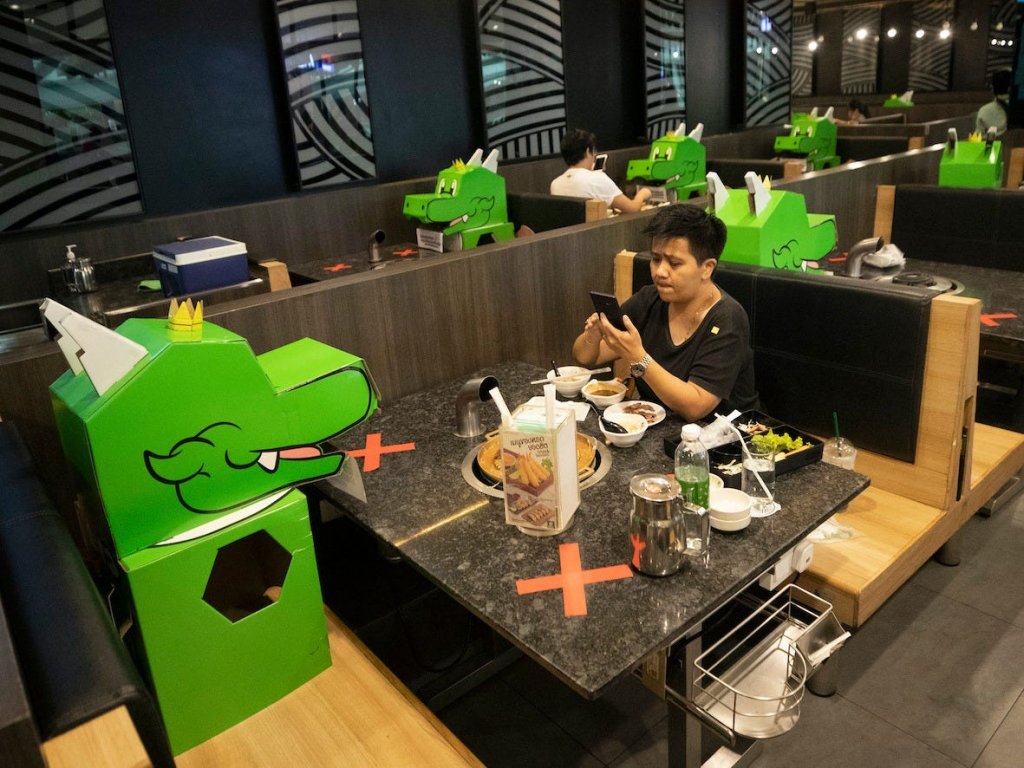 3. Mediamatic Eten – Amsterdam
This quaint little restaurant has added mini-greenhouses per each table for their customers. The cubicles allow for social distancing with a fantastic view! Their servers and waiting staff wear face shields too.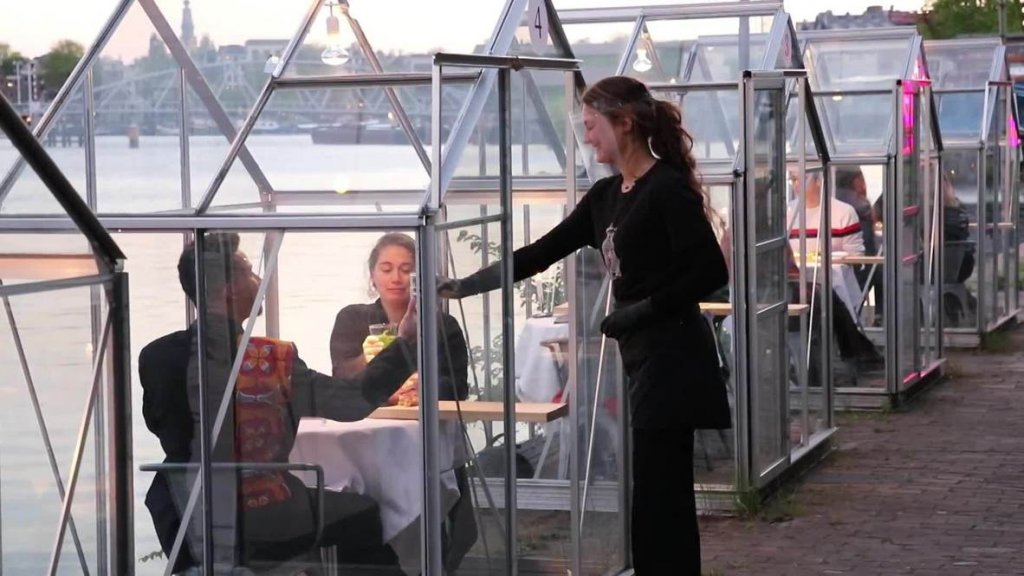 4. The Inn at Little Washington
Mannequins have graced this three-star Michelin restaurant in the D.C. area. Mannequins wearing 1940s-style outfits are seated to make the restaurant feel less empty. The restaurant is known for its theatrics and is looking forward to putting a smile on its customer's faces!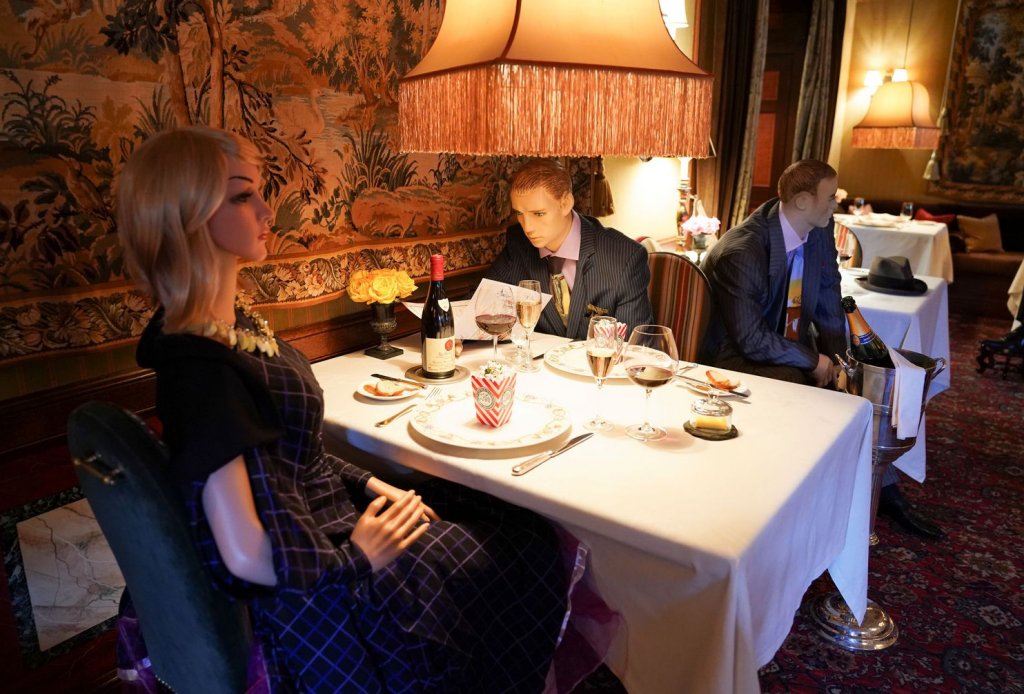 5. Maison Saigon – Thailand
The Vietnamese restaurant in Thailand has placed stuffed pandas to indicate where people can sit.
6. Cafe & Konditorei Rothe, Germany
Café & Konditorei reopened its doors to the public earlier this month in Germany. The cafe had customers wear hats with pool noodles attached as a fun way to socially distance!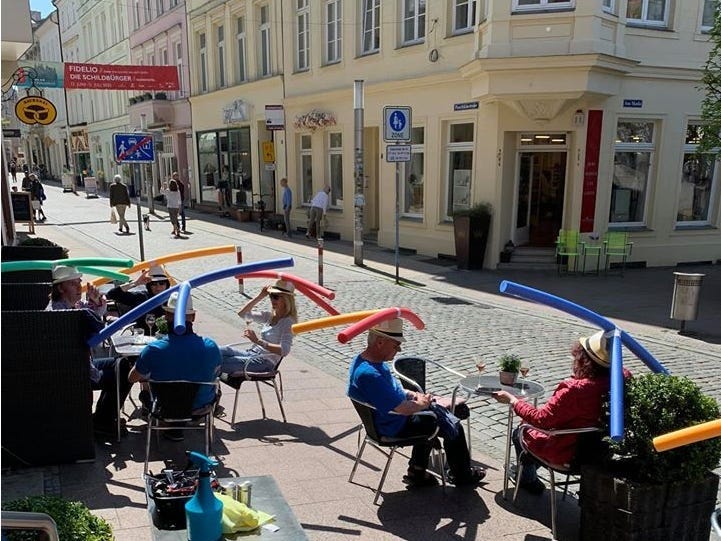 7. Fish Tales, Maryland
Fish Tales in Ocean City, Maryland, has come up with innovative "bumper tables" to its restaurant when it reopens. The table is designed for social distancing has wheels and features a giant inner tube.
These tables work like bumper cars; the customers will remain six feet apart whenever two tubes hit.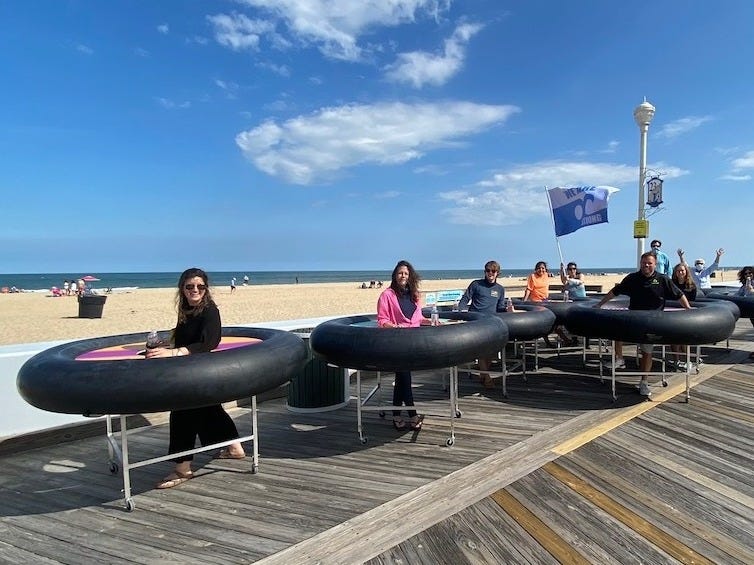 Isn't this cool? Let us know what you think about in the comments below.
Stay tuned to Brandsyanrio for the latest news and updates.