GMC turned the tables around with the major announcement of the 2020 Hummer EV. No one knew what to expect from an electric Hummer when it was first anticipated.
However, GMC seems to have hit the hammer on the nail with the official unveiling.
The Hummer EV is the world's first fully-electric super truck. Beforehand, we only knew that the hummer would be getting the 'Crab Walk,' which allows it to move diagonally.
The interesting mode was a teaser in an interesting teaser, but nothing else was revealed until recently.
1- GMC 2020 Hummer EV – First Look
Here's what the Hummer EV looks like:
We now know that the first generation of Hummer EV will be known as 'Edition 1'. Moreover, GMC has promised to ensure that this super-truck is equipped with ground-breaking technology.
2- Under The Hood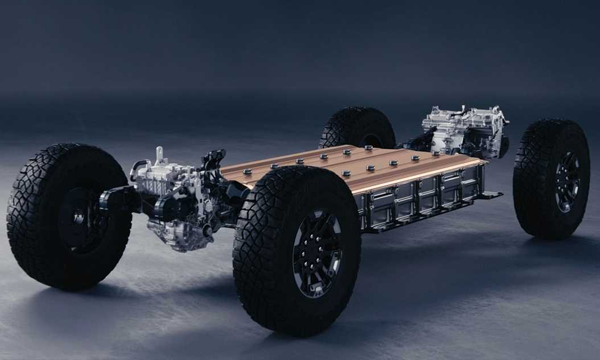 Hummer EV's powertrain will be a three-motor e4WD system with torque vectoring, delivering a massive 1,000hp and 11,500lb-ft of torque. The First Edition can soar from 0 to 60mph in just 3 seconds. The 350-kW DC fast-charging systems give an impressive 100 miles of range in just 10 minutes!
3- Exterior
I must admit, the Hummer looks attractive; it looks bolder but still very familiar. It keeps its DNA from its predecessors but gets a touch of futuristic design, which is on point.
What really strikes out the most at first glance is the distinctive 6-bar front grille. Each bar has the letter that spells HUMMER written on them with headlights on each side.
Speaking of the headlights, they also come with a fun and futuristic animation display, which shows charging bars when the EV is plugged in.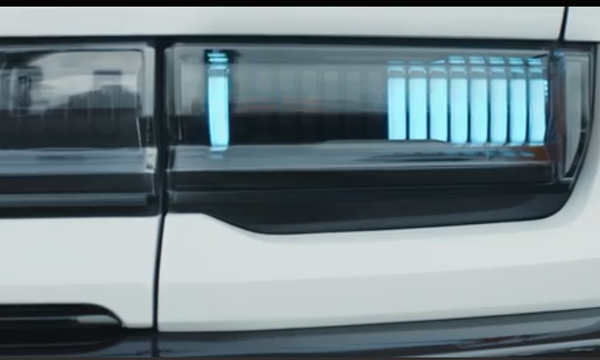 Forget about a sunroof! How about a roof that can be obliterated to give you an incredible view and an unforgettable experience altogether? The 'Infinity Roof' comes with removable sky panels and rear drop glass to create an open-air driving experience for all passengers.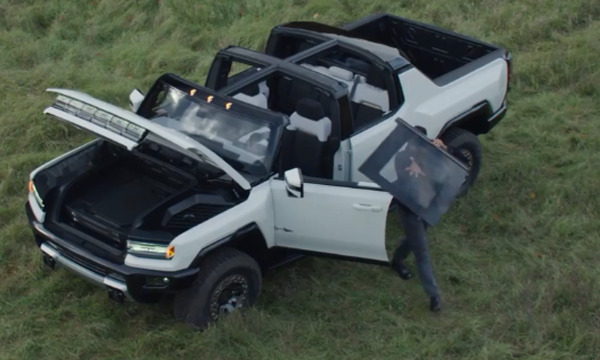 Finally, other attractive details that certainly caught our eyes are the multi-purpose and spacious MultiPro Tailgate, which gives easy access via a handy step supporting up to 375lbs. This tailgate is available on other GMC variants and is very useful as well as popular.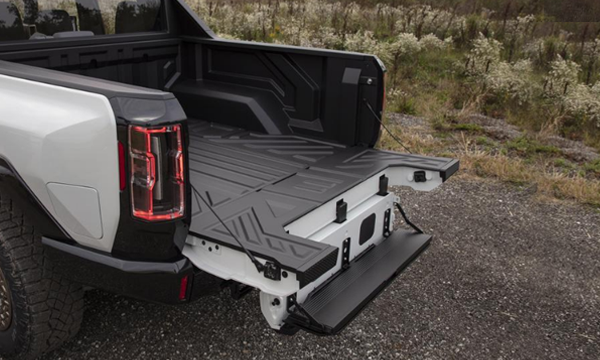 4- Interior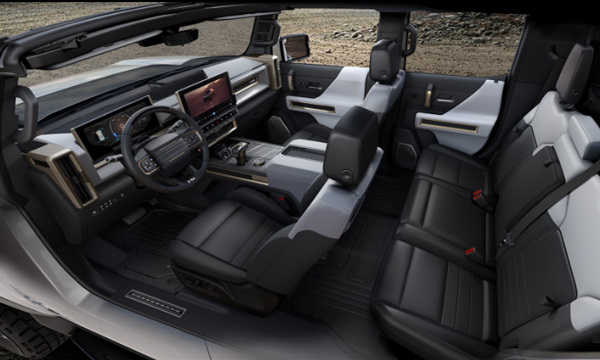 The GMC 2020 Hummer EV is as beautiful on the inside as it is on the outside. The interior is also boasting several attractive features that have us excited. The cabin is HUGE; it's spacious, it has a gorgeous 2-tone theme going on and means we can't have enough.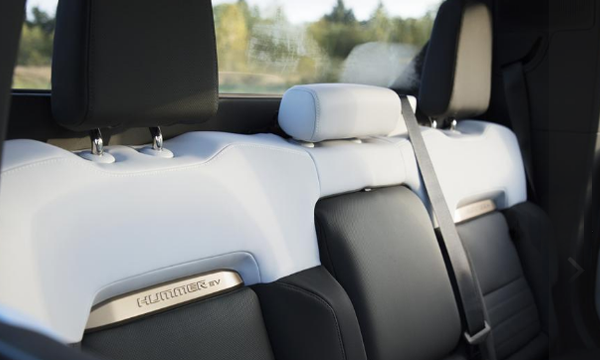 5- 2020 Hummer EV Off-Road Capabilities & Revolutionary Features
Here's where it gets more interesting! Earlier, we mentioned that the Hummer has something called the 'Crab Walk' or 'Crab Mode.' It also comes with 'Extract Mode,' which allows the driver to raise the Hummer EV by another 6 inches.
Here's what it looks like:
The vehicle also comes with underbody armor and the fantastic UltraVision system that includes underbody cameras to help the driver navigate the tricky terrains!
6- Launch Date & Reservations
The Hummer EV, which will arrive in 2022, but unfortunately, it is already sold out! More variants will come out, but sadly not before fall 2022.
Stay tuned to Brandsynario for more news and updates.