Talha Talib recently made news as he qualified for Olympics, representing Pakistan as its only weightlifter. The 21-year-old resident of Gujranwala did not win the game but managed to win the fellow citizen's hearts. Tracing his story, we have picked up a few pointers about Talha that we will share today.
1. Passion needs no lavish training institute
Talha Talib proves that he is truly passionate about weightlifting. His passion is evident because he did not find excuses such as not having a proper training institute. Instead, he requested the school he was studying at to use the ground for practice. And he has been doing so without compromising his studies or of the students enrolled at the school.
For an athlete, the exercise routine is the most important, and yet, his routine would be one where he had to accommodate others.
Read More: Achievements of Pakistanis in 2018 That Made Us Proud!
2. Not the best conditions yet the best player
Since the training venue was an open space, it meant that it came with numerous restrictions. Talha would be forced to postpone training every time the weather would be on the extreme ends. With all these restrictions, he was still able to win in numerous competitions.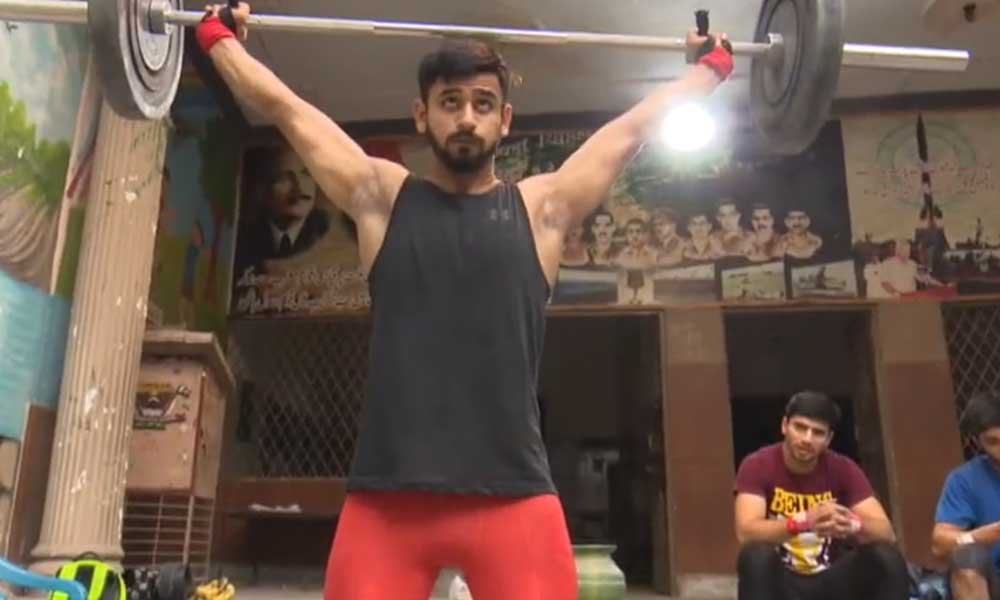 3. Changing weightlifting categories
For some time, Talha has been working on jumping to higher categories. He won medals in 2015 in the 55kg category. After that, he jumped to the 61kg category, where he gained success. But he did not stop there and ensured that he competed for an even higher category; that of 67 kg. And he has been on the road to success while he trains himself without any support from any institute of government.
Read more: IBA Student Rabia Shahzad Wins Gold in Australian Weightlifting Tournament
4. First and only Pakistani weightlifter in 45 years
Talha is the first and only Pakistani weightlifter to represent the country in 45 years. In 1976, Pakistan had two weightlifters during the Montreal Games, Mohammad Manzoor, and Arshad Malik. After that, Talha is the only one who cut for the Olympics. Although he did not win, this is already an amazing achievement, representing Pakistan after such a long spell.
Dedicated to Talha Talib
Fantastic debut by Pakistani weight lifter,Miles to go, #TalhaTalib. You've won hearts today at Olympics. Pakistan's first-ever weightlifter to participate in the games in last 45 years. Keep shining!
Pakistan Zindabad 🇵🇰#TokyoOlympics2021#ARYNewsUrdu pic.twitter.com/aE6jIGyeqU

— JAWAD CHEEMA (@JawadCheema_7) July 25, 2021
5. Problems faced by the weightlifter
In the past two years, he missed out on the Asian Junior Championship in Korea. Even though he was the best player in the South Asian Games, the sport in the competition was stripped from the Olympic qualification event. He also missed out on various international competitions because he did not have adequate resources.
Although he lost the gold in the Olympics, we love him for trying because tum jeeto ya haaro suno…
Girte hain shahsawar hi maidan-e-jung mai… you stood up & made the whole nation proud. 🇵🇰💪🏽 #TalhaTalib #Tokyo2020 pic.twitter.com/x9Buh9DqRP

— Asim Azhar (@AsimAzharr) July 25, 2021
Let's hope that the government sees his talent and begins supporting him so that he doesn't get too disappointed and lose faith. Then, if God wills, the next time, the Olympics will definitely be ours.
Stay tuned to Brandsynario for the latest news and updates!