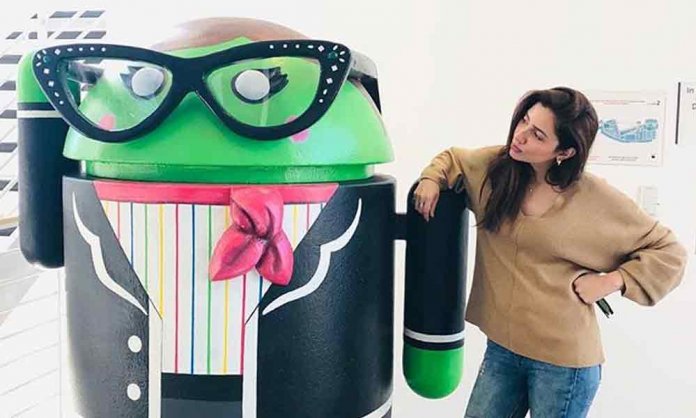 Since 2018 is nearing its end, it is time to recall some of the major highlights of the year, especially the ones that made Pakistan proud!
Our country is finally emerging out of the darker days and the number of achievements by Pakistanis this year alone speak volumes about it.
From Science and technology to sports, entertainment and politics, the talented and skillful Pakistanis have earned their name on the global platform with their remarkable accomplishments, making us all super proud!
Here's a Throwback to the Top Achievements by Pakistanis in 2018!
Pakistan's First Successful Mechanical Heart Transplant
Pakistan's first-ever mechanical heart transplant was performed at the National Institute of Cardio Vascular Diseases Karachi, Sindh.
This complicated surgery was performed on a 62-year old Nafeesa Begum, who was transplanted with an artificial heart.
Setting a new benchmark!
For the very first time in Pakistan "ARTIFICIAL HEART IMPLANTATION" !!!

For more details visit :https://t.co/4EhlwHoByB#NICVD #HeartImplantation #HealthyHeartHealthySindh pic.twitter.com/6rZ43hzgsv

— NICVD (@nicvd_karachi) July 9, 2018
The whole procedure was performed by Dr. Pervez Chaudhry, alongside the Head of NICVD Dr. Nadeem Qamar, along with his team that consisted of eight experts.
IBA Student Rabia Shahzad Wins Gold in Australian Weightlifting Tournament
 3rd Successive Democratic Leadership
The General Elections 2018 proved to be a milestone in the politics of Pakistan for the 3rd time a successive democratic government got elected!
9 Pakistanis Made it to The Forbes' 30 under 30 Asia List 2018
Forbes' 30 under 30 Asia highlights the brilliant young people who have made an influence on the world at a very young age.
The singing sensation Momina Mustehsan was also a part of it for speaking up for women empowerment.
The other 8 talented Pakistanis who made it to the Forbes' 30 under 30 Asia list are:
Muhammad Asad Raza
Abrahim Shaha
Muhammad Shaheer Niazi
Adnan Shaffi
Adeel Shaffi
Sadia Bashir
Hamza Farrukh
Syed Faizan Hussain
Fawad Khan and Mehwish Hayat Received Awards at Filmfare Middle East!
The two superstars of our entertainment industry made us all proud when they represented Pakistan in the Filmfare Middle East awards.
Deepika and Fawad Khan at Filmfare ME launch yesterday pic.twitter.com/NdIoeR7JTD

— Deepika Malaysia FC (@TeamDeepikaMY) March 31, 2018
Fawad Khan was honored with the award for Best Cinematic Icon Pakistan/India and the gorgeous Mehwish received the Cinematic Icon Pakistan award.
Pakistan Launched Two Indigenous Satellites from China
Pakistan launched two indigenously built satellites, Pakistan Remote Sensing Satellite-1 (PRSS-1) and Pakistan Technology Evaluation Satellite-1a (PakTES-1A), from Jiuquan Satellite Center, China.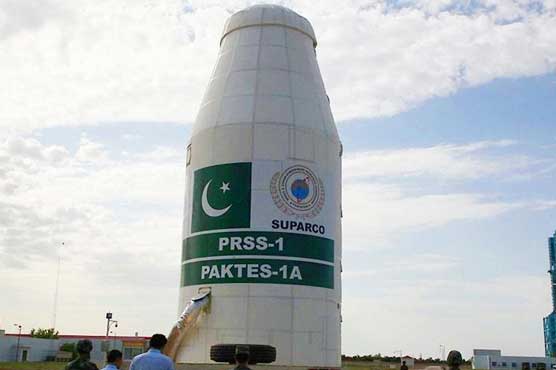 PRSS-1 and PakTES-1A were launched to meet Pakistan's imagery requirements in the areas of land mapping for water resource management, agricultural plans, and natural disaster management.
Mahira Khan Welcomed at the Google and Facebook Headquarters
The gorgeous Mahira Khan received a warm welcomed at the Google and Facebook Headquarters during her visit to the United States.
Our superstar was there to raise funds for Shaukat Khanum Memorial Cancer Hospital, as a part of her campaign for the awareness of Breast Cancer in Pakistan.
Pakistan Cricket Team T20 Series Winning Streak!
If we talk about the performance of Pakistan cricket team in the ODIs or Test Matches, the first word that comes to mind is "unpredictable". But when it comes to T20 matches, the boys in green are always on the crest of the wave!
Sarfraz 11 made a world record after they beat New Zealand, hatching 11th consecutive T20 series victory and holding strong to their no.1 spot in the T20 rankings!
Fakhr-e-Alam's Tour Around the World in 28 Days
The multitalented star, Fakhr-e-Alam became the first Pakistani to circumnavigate the globe in his solo flight around the world in 28 days. He did this to raise funds for his charity organization I Care Foundation, which also helps other NGOs in the country.
Dear all I am happy to report to you all today that after 3 years of a lot of hard work & persistence #MissionParwaaz my attempt to circumnavigate the globe is finally happening. If I succeed I will become the 1st Pakistani in the history of the world to do so. pic.twitter.com/En2NWUX0FH

— Fakhr-e-Alam (@falamb3) September 30, 2018
IBA Student Won Gold Medal in Australian Weightlifting Tournament
Making Pakistan proud in front of the whole world, Pakistani weightlifter Rabia Shahzad won a gold medal at the Ralph Cashman Open Weightlifting Championship held in New South Wales, Australia.
Pakistani Wrestler Made Historic Achievement in Youth Olympics 2018
Pakistani wrestler Inayat Ullah made history for Pakistan by winning Pakistan's first ever individual medal in the history of Youth Olympics Games. He defeated his American opponent in the bronze medal bout to ensure the podium finish.
The opening of Kartarpura Corridor between India and Pakistan!
The opening of Kartarpura corridor turned out to be a major development in the intense relationship between India and Pakistan. This step was taken by both governments to facilitate Sikh pilgrims from both sides of the border.
Pakistan has already conveyed to India it's decision to open Kartarpura Corridor for Baba Guru Nanak's 550th birth anniversary. PM Imran Khan will do break ground at Kartarpura facilities on 28th November. We welcome the Sikh community to Pakistan for this auspicious occasion.

— Shah Mahmood Qureshi (@SMQureshiPTI) November 22, 2018
 Teefa in Trouble Got Released on Netflix!
After getting screened in China, Ali Zafar's Teefa in Trouble got released on Netflix globally just a few days back, and we can't be more proud!
This blockbuster movie is currently available to Netflix's subscriber in about 25 different countries including India, except for Pakistan and China.
This major progress in the revival of our film industry is worth all the appreciation!
Careem CEO Made it to the Bloomberg 50 list for 2018!
Careem CEO, Mudassir Sheikha made it to the Bloomberg 50 List for 2018 for his remarkable achievement in the business world.
Not only he is the first Pakistani to make it to the Bloomberg 50, but Mudassir Sheikha is also the first name from the Middle-East region in the Science and Tech category.
Stay tuned to Brandsynario for more updates and news!