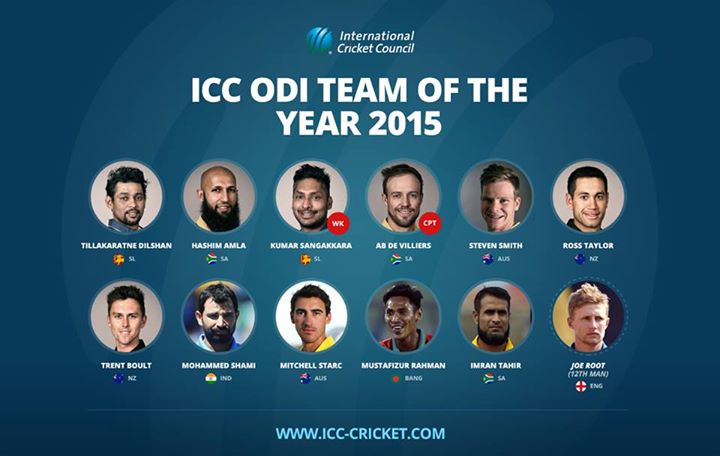 International Cricket Council (ICC) has introduced their Test and One Day International (ODI) Teams for the year 2015. The team consists of three Pakistani cricketers in the Test Team, but none of the Pakistanis could make it to the ODI team.
Younis Khan (Batsman), Sarfaraz Ahmed (wicketkeeper) and Yasir Shah (legspinner) are a part of the test team. Apart from that, Alastair Cook is named as the captain of the team. This is his fourth selection and his second selection as a captain.
See More: Shahid Afridi Ranks Second Best T20 All-Rounder for 2015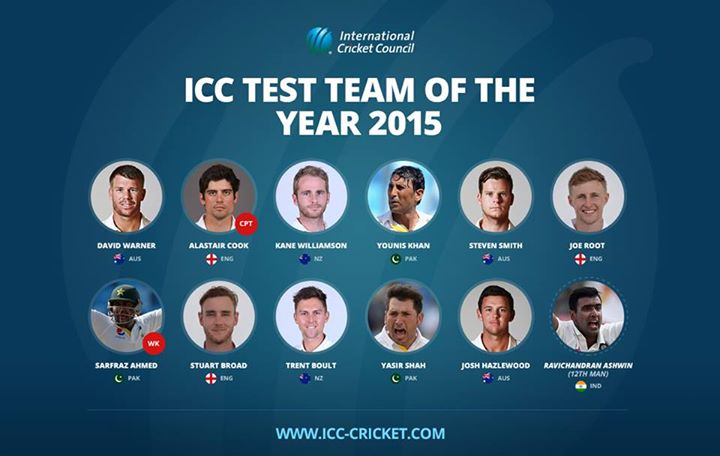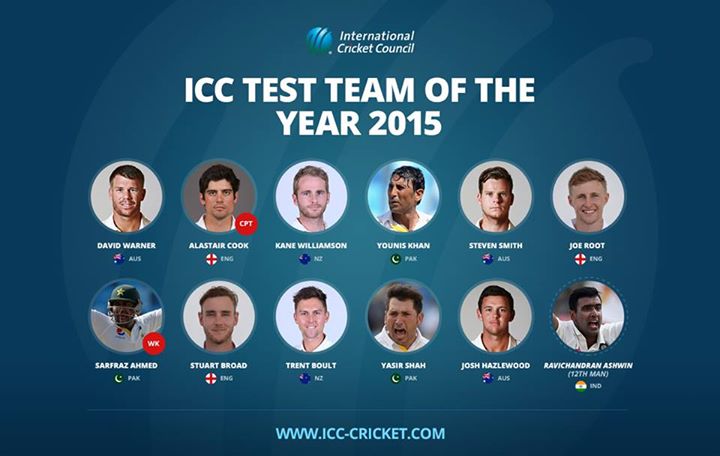 England Bowler, Stuart Broad, is a part of the team for the fifth time while Trent Boult from New Zealand and Steven Smith from Australia are included in both ODI and Test team.
Bangladesh bowler Mustafizur Rahman becomes the first ever player from his country to make it to the ODI Team of the Year. The only other Asian to make it to the Test team is India's Ravichandran Ashwin, who is named as 12th man.
Coming to the ODI team, South Africa's AB de Villiers is named as the captain for the first time however, he has been a part of the team for five times in a row.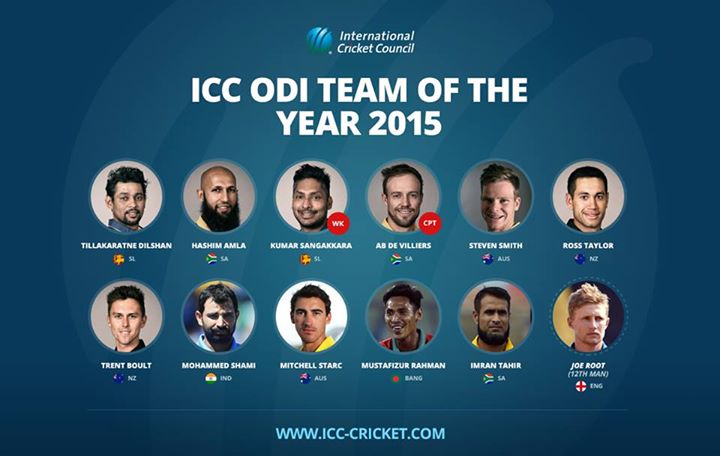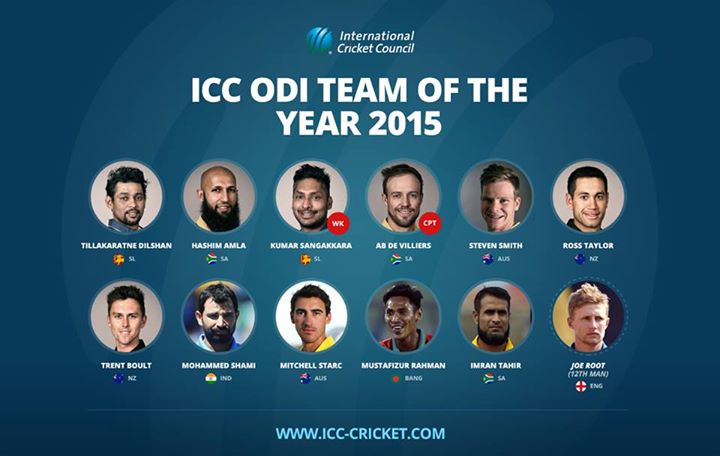 The selection of the team was done specially appointed selection panel chaired by the ICC's Cricket Committee chairman and former India captain Anil Kumble. The eligibility period started from September 18th, 2014 and went up to September 13th, 2015.
The selection panel encompassed some of the past prodigies of the world game including former West Indies fast bowler Ian Bishop, ex-England batsman Mark Butcher, former Australia women's captain Belinda Clark and Mr. G. Viswanath, Deputy Editor of The Hindu & Sports star.
Do you agree with ICC's selection? Tell us your dream team 2015 in the comments below.