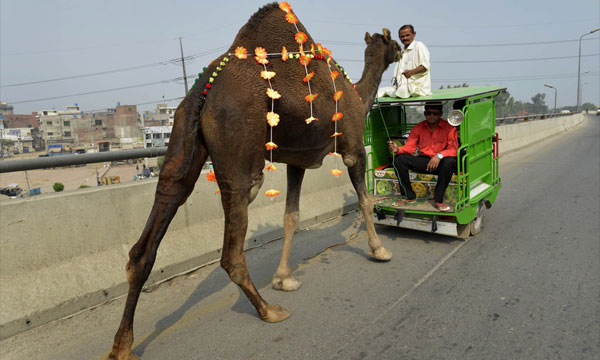 The 3rd day of Eid-ul-Azha is here, but many of you are still bringing your 'Qurbani' home. This is one of the most tricky parts, goats, camels, cows, these animals are very smart and will do anything to getaway. This Eid-ul-Azha, bring your animal home in style.
Here are 10 out-of-the-box methods you can bring your sacrifice home, be careful around animals all the time, they can lose their cool and become furious any moment.
*Remember to cover yourself from head to toe to keep away from the Congo virus.
1. Play Thief and Cop(s)
Remember the most played childhood game, where there was one cop and he/she had to round up all the thieves, well, trying to round up your animals is hard too. The easiest way is for you to play the thief and let them play the cops, instead of running after them/it, let them/it chase you! Be sure to bribe them first.
2. Free Piggy-Back Rides
Give your new best friend a limited time piggy-back ride, a service you do not offer just anyone. Sacrifice animals are special, they have a symbolic presence for Muslims around the world. Also, also make a special place in our hearts, in no time. Bring your new buddy home like never before!
3. Teach your Bakra how to Roll
Animals are really smart, at times, they can amaze us with their serious skills. Not only are goats and lambs sharp, they can also perform parkour like you have never seen, and if you think that's crazy, wait till you see them skateboard down the street! "Let the good times roll" their way home to you on Eid-ul-Azha 2020!
4. Let Another Animal Do it for You
Having a tough time getting your animal out of the mandi and on its way home? Have a friend help you. You don't need to stuff your animal in the trunk, a rickshaw, or any other means of transport. Just take help from another animal, and your animal is good to go home for Eid-ul-Azha 2020.
5. Use Public Transport
Speaking of rickshaws, public transport is also a feasible way to bring your animal home. One of the best parts about it is that it's affordable, you can ensure your animal won't bump its head on the lid of your trunk, and you can accompany it, depending on its size.
6. Ride it Home
Why not take your new pet on a walk? Instead of roaming around with it tied to a leash, ride it home in style. Show off your driving skills to the world!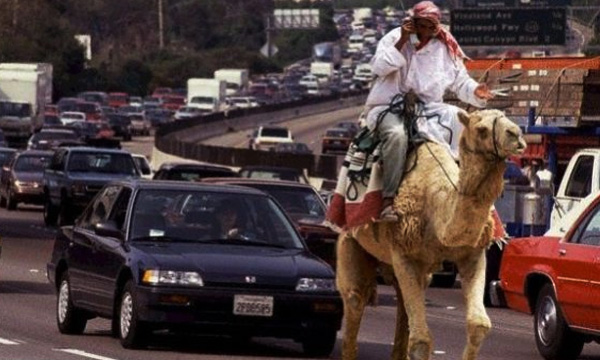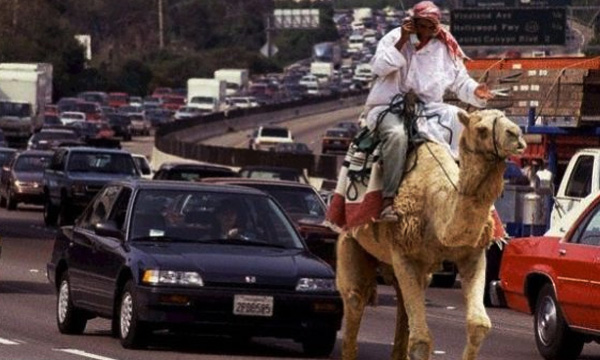 7. Let Them Find Their Own Way Home
Animals are smart, remember? Toss them the keys and let them find their own way home. Driving is fun, after all, they should get a chance to enjoy the last couple of days before Eid-ul-Azha 2020.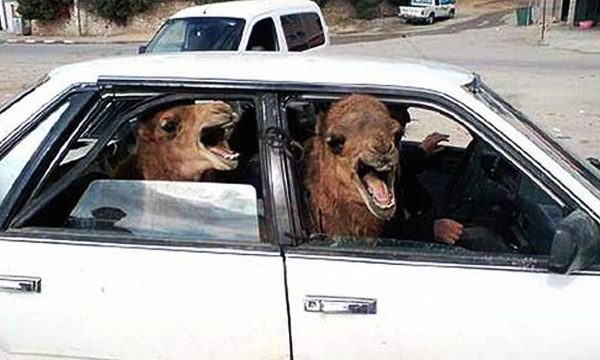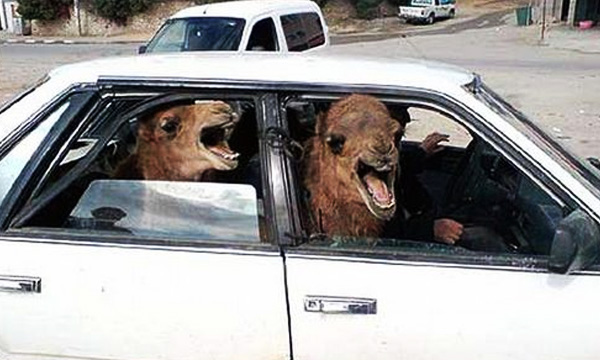 8. E-Mandi Professional Services
Yes, there is an online e-mandi for you to buy the 'perfect' sacrifice animal. Not only do you get to choose its height, weight, color, hairstyle, but there are several options you can consider. From Qurbani Online to OLX and BakraOnline, there are plenty of online mandis you can virtually visit with your family!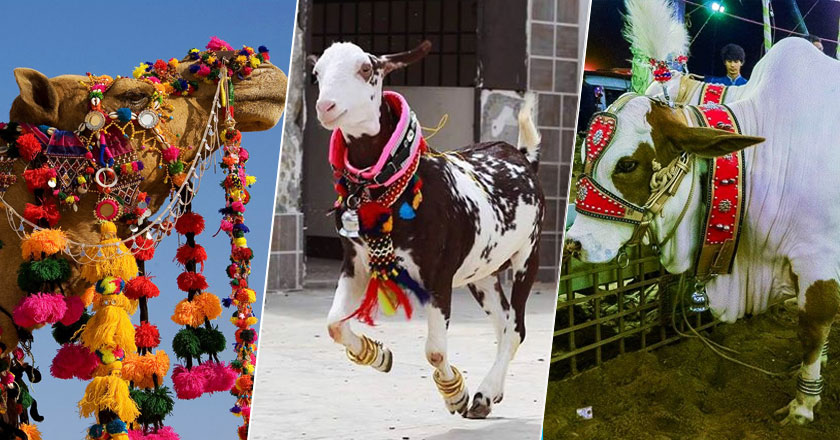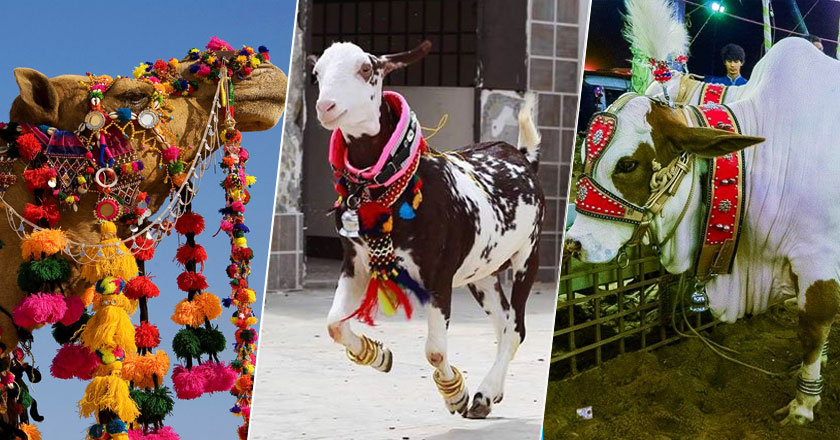 9. Hire Professional Help
Bringing an animal home is not an easy task, it takes a lot of manpower just to budge a heavy-weight creature who does not want to move. However, you can hire professionals to help you transport the animal from the mandi to the destination, all you need to do is pay for transportation and labor. Be sure the 'professionals' you hire know what to do unlike some people:
10. Take them Home the Traditional Way
We have a knack to get things done ASAP, and get out of there. The typical Pakistani way of getting it done is by pushing the animal into your vehicle, no matter what it takes. However, this method is not advised because the animals often suffocate due to their huge size and the lack of space. Unless the animals are small, then you can consider it.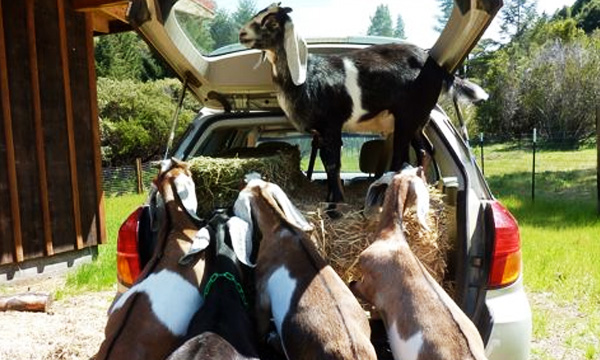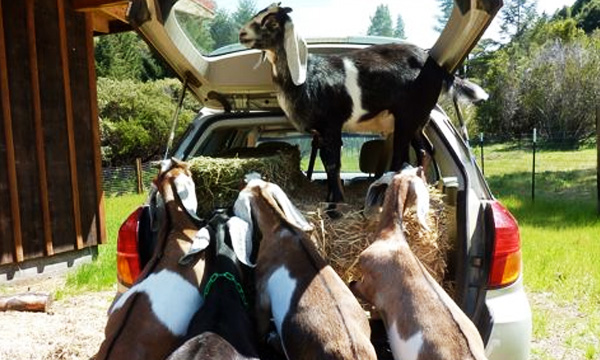 Stay tuned to Brandsynario for more updates.