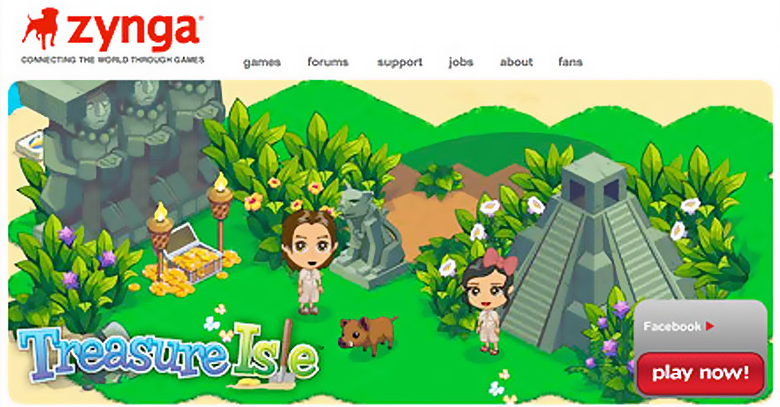 2 views
By Ufaq Ashfaque
Social game service provider Zynga shone in its third quarter results in terms of financial performance, butNew York Times suggested that Mobile gaming has certainly overtaken social gaming.
Zynga is the pioneer in social gaming applications on Facebook with games such as Farmville. Zynga has made millions after it set the online gaming trends.
Zynga focused on the fact that more than 250 million people are playing Facebook games every month, and roughly 100 developers generated more than $1 million in revenue in 2012. While an estimated 263 million clicks on Facebook were driven to Google Play Store and the Apple Store.
"I am confident that Zynga is rewiring itself in a meaningful way that will strengthen the core of our business and put us back on track to achieve significant long term growth and profits," said Don Mattrick, CEO for Zynga.
The company previously had laid off 500 employees after its share price fell from a $10 to single digit.   However, with the current increase in the price of shares by 5% to $3.73, things are looking bright for the company.
However, Zynga has track records of bringing down some of its best assets and applications. Despite all this, Zynga' Candy Crush Saga has brought together local and international players, competing amongst friends and users playing one another.
Let us see if Zynga can outperform mobile gaming.