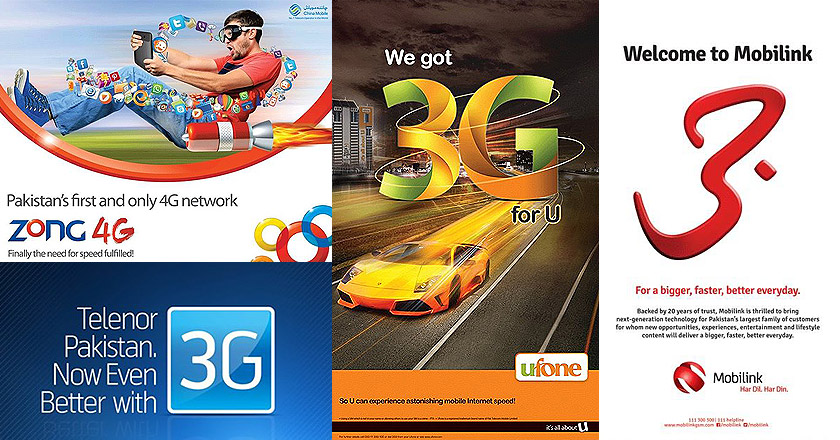 Today's morning newspapers, TV channels and our social media walls are filled up with 3G/4G announcements. 
Never did we witness such level of efficiency and promptness as today, when all four leading telcos launched their marketing campaigns to announce their achievements.
Zong – the first and the only proud holder of 4G Spectrum announced their 4G acquisition saying 'finally the need for speed fulfilled'. 
Mobilink – the largest telecommunication network of Pakistan decided to confuse the audience with although creative but a tad bit twisted 3G copy writing.
With a brilliant use of ambigram, Mobilink managed to accommodate 3 different words in just on i.e. '3' '??' and g.
Beating them all is Ufone, the telco famous for its creative and sarcastic marketing campaign was the first one to announce their 3G acquisition right after the official announcement by PTA.
As usual, Ufone played the cards right – they simply hired Ayyan, thus beating them all.
Kudos to all the telcos and their creative/media agency for not missing the deadline on this one!