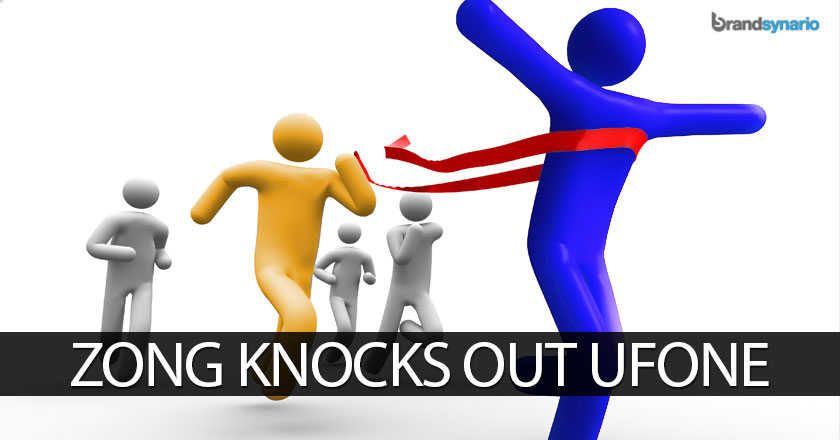 Zong has officially left Ufone behind in number of  annual subscribers by a substantial margin of 1 million (as of March 2014). This leaves Ufone behind in the race to lead only Warid and securing 4th position in the five networks of the country.
Zong, the veteran cellular network now has an annual subscriber base of more than 25.5 million subscribers whereas, Ufone has an annual subscriber base of 24.5 million. It is worth-noting here that Zong was the last to join the cutthroat competition of Pakistan Telecommunication industry and it has finally beaten Ufone
This change in the standings can be deemed one of the major for Pakistan telecommunication sector since June 2012 as the country's mobile 'Teledensity' has crossed an all-time high. The statistics come from the latest data that Pakistan Telecommunication Authority (PTA) released recently.
According to this new data from PTA's, Pakistan has 136.5 million active-mobile users by the end of March, 2014, corresponding to a cellular mobile teledensity of almost 75%.