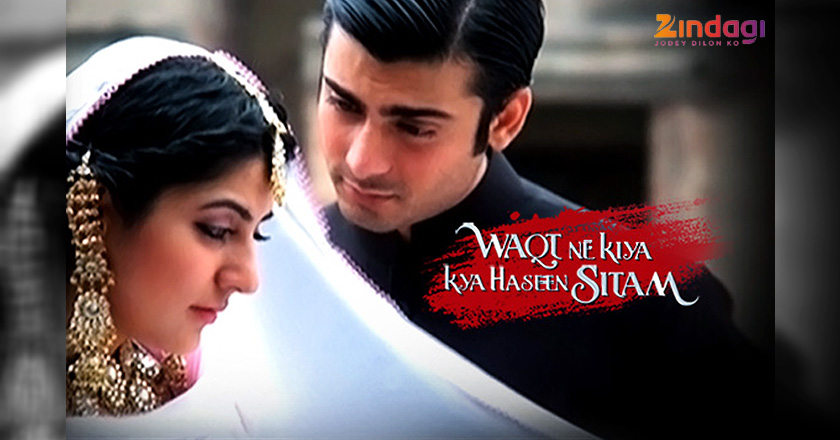 The timeless Fawad-Sanam love story featured in Hum TV's hit drama serial Dastaan has raised controversies in India, landing the pro-Pakistan channel, Zee Zindagi, in hot waters.
While the Indian audiences generally love Pakistani dramas currently being aired in their country via channel Zee Zindagi, this particular drama, Dastaan, has raised some controversies. The story based on how the 1947 partition impacted Muslim families, puts Hindus and Sikhs in a bad light.
The channel in question had made all necessary changes to the drama, as per broadcast guidelines and keeping in mind Indian sentiments, before airing it, including changing its name to Waqt Ne Kiya Kya Haseen Sitam, however, the drama's basic storyline still managed to irk many Indians.
Having lodged complaints with Indian Information and Broadcast Ministry, these were forwarded to Broadcast Content Complaints Council, which served a legal notice to the executives of Zee Zindagi and summoned them for a court hearing on 22nd May 2015.
Zee Zindagi claims to have received no such notice so far and has announced that the drama "a beautiful, timeless love story" has received an amazing response from the audience and it could have been set up in any backdrop of a country going through partition.
As all episodes of the drama have already been aired, it remains to be seen what would be ruled at the hearing, apart from the predicted ban on re-telecasting.
India's leading newspaper, Times of India, reported that audiences have marked the content of the drama as inflammatory and a one-sided story of the subcontinent's partition. The drama was further subject to criticism for blaming Hindus and Sikhs for victimizing Muslims and portraying then political party Indian Muslim League and its leader, Mohammad Ali Jinnah, as heroes.