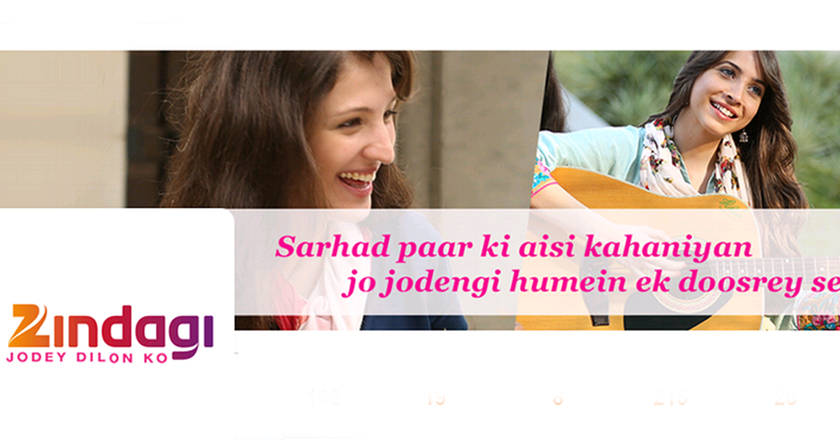 It's finally time for the Star Plus 'Saas Bahu' mania to move over and let the Pakistani drama serials take centre stage not just in Pakistan but in India too .
The Indian entertainment channel, Zee Entertainment Network Limited has decided to telecast Pakistani drama serials in India through its new entertainment channel Zindagi.
This move shows that even Indian users have had enough of their own content and are now demanding unique and wide ranged content that includes a major demand for Pakistani drama serials in India.
The very first of its kind, Zee Zindagi will be telecasting entertainment content for its Indian users from all around the world, mainly including from Turkey, Latin America, Egypt and Pakistan.
Speaking about Zee Zindagi, the channel due to be launched next month, CEO of Zee Punit Goenka stated,
"This channel is a first in its category of GECs. It will offer alternative fiction content suitable for Indian sensibilities and produced by content creators from around the world. We believe that culture and talent should not be bound by any barriers,"
Zee's sole purpose in the entire deal is to expand their customer base by targeting new and unexpolored market segments in India, while providing its users with exciting content from all around the world.
A similar initiative has previously been taken by Geo Network in Pakistan, through the launch of its Geo Kahani which also telecasts interesting content from all around the world including India and Turkey.