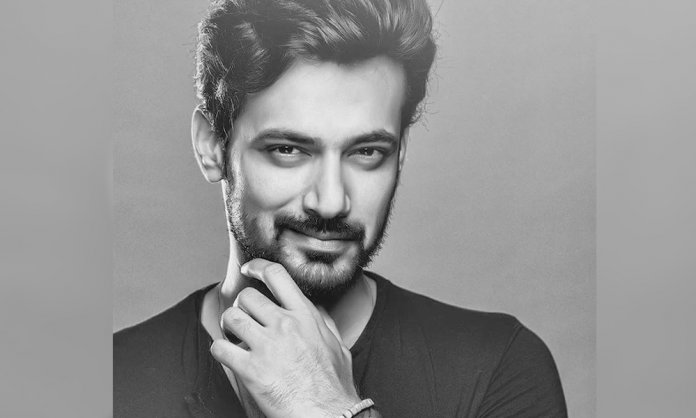 For many Pakistanis, Zahid Ahmed embodies the ultimate chocolate boy. He is utterly charming, has a heart-stopping smile and his acting trysts have proved himself to be the quintessential superstar of romance.
From his portrayal of Muhammad Ali Jinnah in Pawnay Chauda August to the resilient Haider in Besharam, the arrogant hero in Gustakh Ishq to the ambitious Shuja in Daldal, Ahmed has successfully become the absolute crush fodder for ladies of the nation.
Netflix Dreams
Now as he jettisons to Netflix, his die-heart devotees are rooting for him as he becomes the first ever Pakistani to star in a Netflix original. Without a doubt, we can say that he is all set to conquer the realms of global entertainment with his latest endeavor.
Zahid spilled the beans regarding his massive achievement as he sat down for an exclusive one-on-one with Brandsynario.
'It is an epic romance action saga and its casting is not limited to Pakistan. It has an international cast and I am playing the lead most definitely. Shooting starts in February or March next year. Shooting is in several countries'
While Zahid appeared pretty tight-lipped about his Netflix original, he gave away a few details about the story that now has us all excited about its release.
'The story is based on an existing international, award-winning novel and it has also won the Pulitzer prize award.

It is a factual story and not fictional. The characters are somewhat fictional and have been created to adjust to the story but it will engulf geo-political landscapes around this area as we are adapting it for Pakistan'
The project and its tale has written megahit all over it!
'it will include a little bit of history, but will be set around modern times. It revolves around how certain groups came to power here and will talk about external intervention of certain powers as well'
Making it to the silver screen!
Many might not be aware but Zahid has signed his first ever Pakistani movie and will be seen in Jhol across Ali Azmat.
Its release has been stalled for quite some time and the flick's story is now being revamped as  Urwa and Bilal Ashraf are apparently out of the cast
It is such a fun film and it depicts a story of one day with four characters that are totally crazy and werid. It is a plot driven film and does not focus on any character.
The inspiration behind Zahid's character is pretty interesting as well.
It is a fun-Filled comedy & My character is inspired by JOHNNY DEPP's EDWARD SCISSORHANDS
Our fingers are crossed for all for it — and whatever comes next. Zahid Ahmed deserves it!