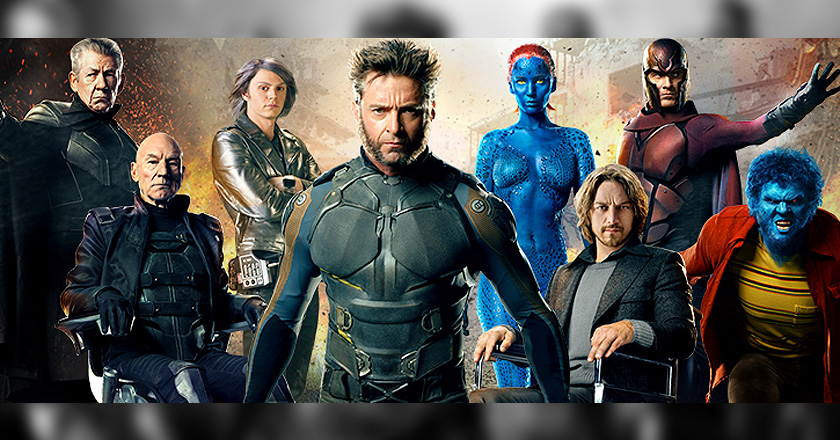 UPDATE:
Olivia Munn has been cast as Betsy Braddock, aka Psylocke, in X-Men: Apocalypse.
Director Bryan Singer made the announcement on Monday via Instagram.
Psylocke's powers include telepathy and telekinesis.
The character made her first appearance in the comic books in 1976. But she has not been featured much in the movie versions.
Bryan Singer confirms that Olivia Munn will be playing Betsy Braddock in X-Men: Apocalypse. #Psylocke

Posted by X-Men Movies on Monday, April 13, 2015
She popped up in 2006's X-Men: The Last Stand. Mei Melançon played her and her part was small.
Already cast in the film are James McAvoy, Michael Fassbender, Nicholas Hoult, Jennifer Lawrence and Rose Byrne.
Behold! The latest edition to the cast of the much awaited X-Men apocalypse has been revealed.
Bryan Singer himself revealed the addition of Lana Condor as the beloved young and mischievous Jubilation Lee or as Jubilee as X-men comic book fans call her.
Bryan as always, took to Instagram to reveal the casting along with Lana's pic.
And boy this is a relief! Being a comic book aficionado myself, the reveal was quite satisfying. Bryan Singer made the right choice by casting Jubilee as to her original ethnicity of being Chinese.
Jubilee can create pyrotechnic energy plasmoids using her super-human genes ability.
Jubilee is recognized as the youngest character to have entered the X-Men on her debut in 1989 in X-Men comics.  And us 90's kids will well remember her from the animated series of X-Men (you ain't cool if you don't remember her).
Read More: Tom Cruise in Mission Impossible 5
Jubilee was last seen in the last X-Men live-action movies too and was portrayed by Katrina Florence in X-Men and by Kea Wong in X2: X-Men United and X-Men: The Last Stand, but neither of the roles got more than 1-2 minutes of screen time.
Hopefully this time, the character will get the screen time it deserves.
Read More: Sansa Stark aka Sophie Turner in X-Men – Apocalypse.
Fans are already raving about the casting and they seem pretty happy about it.
For that search-happy audience that has already started Googling Lana Condor, I am afraid there isn't much to be found. There is next to no information available about her.
Her IMDb page seems to be currently blank.
Another recently revealed cast member includes young Kodi Smit-McPhee (Dawn of the Planet of the Apes) who has joined the ranks of X-Men as the young Kurt Wagner / Nightcrawler.
Kodi Smit-Mcphee brilliantly voiced character Norman in the the stop motion movie Paranorman along with portraying Alexander, the lead's son in Dawn of the planet of the apes.
Read More: No Jason Statham in The Transporter-Refueled 
The religious, kind and often the moralistic center of the team is fun to be around and supplies unusual jokes and comic situations in the comics.
Well I would for once certainly like the Nightcrawler portrayed as he truly is. Wouldn't you?