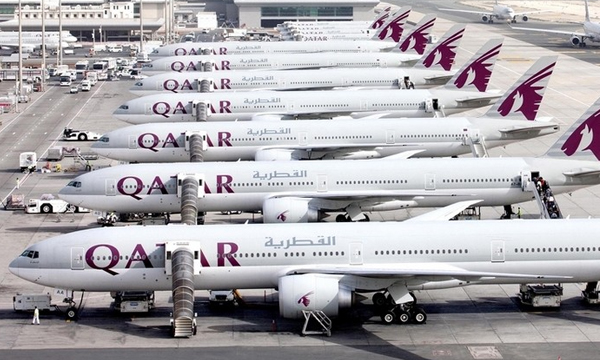 With the diplomatic crisis in full swing between Qatar and UAE, Saudia Arabia, Yemen, Bahrain, and Egypt; Qatar Airways seems to have been caught in the mess.
According to latest updates, Qatar Airways has been banned from entering the airspace of the respective nations, reports Business Insider.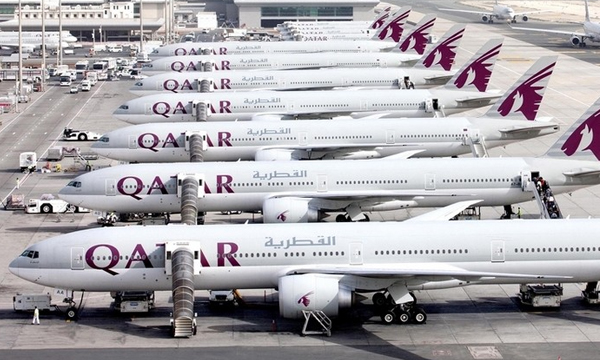 EgyptAir, Flydubai. Bahrain's Gulf Air, Etihad, and Emirates have suspended all flights to and from Doha. This will have a devastating effect on its operations as Saudi Arabia, Abu Dhabi and Dubai are some of its biggest markets.
This map clearly shows how much trouble Qatar Airways is in!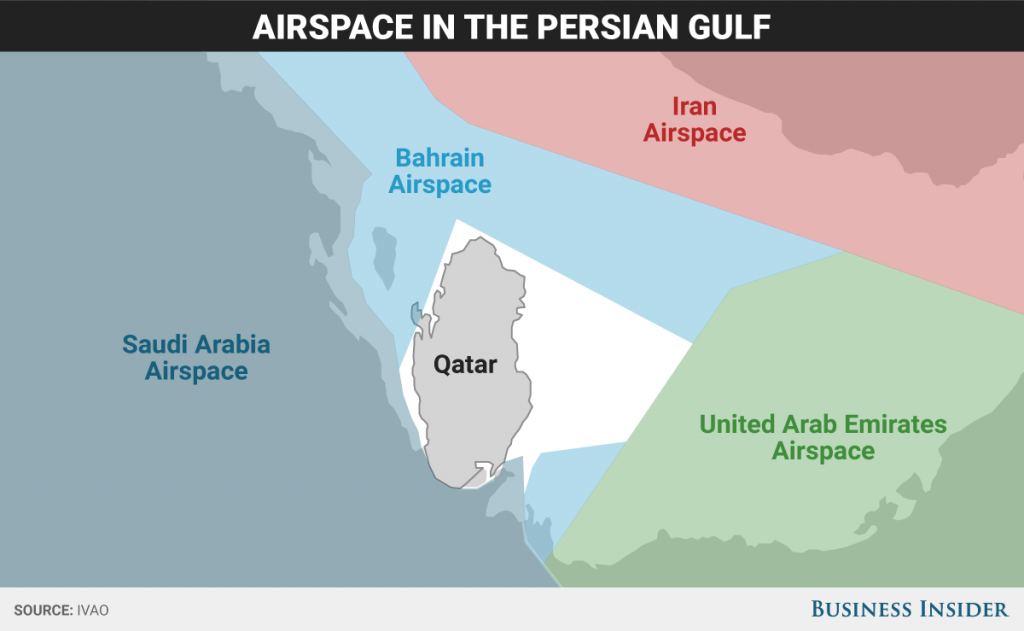 For those who don't know, Qatar Airways was amongst of the Best Airlines in the World from the past 20 years.
It's unclear whether Bahrain, Egypt, or the UAE can legally ban Qatar Airways from their airspace. All these nations have signed the International Air Services Transit Agreement (IASTA). Saudi Arabia is not an IASTA member country.
What is more, Qatar Airways has canceled all flights to Bahrain, Egypt, and the United Arab Emirates from Tuesday for the time being until further notice.
For those who don't know what Qatar Issue is Really All About
Saudia Arabia and the remaining nations have cut ties with Qatar and block all land, sea and air routes on the accusation of supporting regional terrorist groups.
Their move has sparked the biggest diplomatic crisis in the Gulf region since the 1991 war against Iraq.