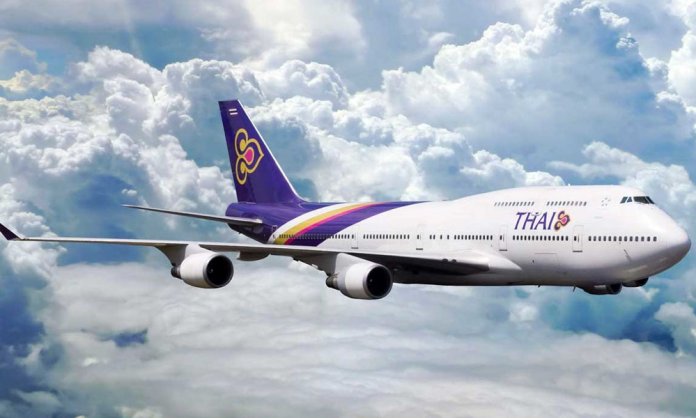 Skytrax, a UK-based consultancy for airline reviews and rankings, has released the list of world's best economy class airlines for 2018.
These ratings are based on the performance of each airline and its services for economy class passengers in 2018.
Skytrax ratings are considered as the global benchmark of airline standards and are recognized worldwide.
Here's the List of World's Best Economy Class Airlines for 2018!
1. Thai Airways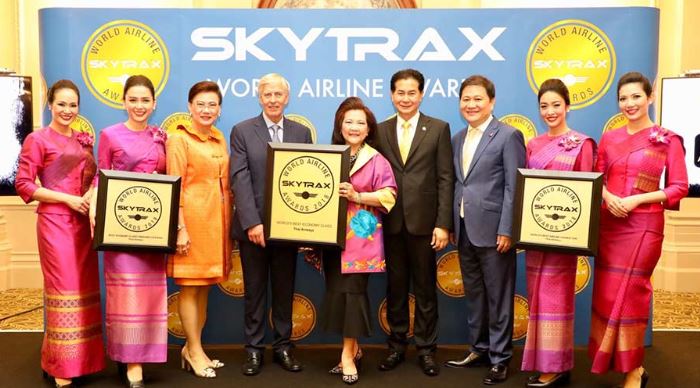 Thai Airways International, the flag carrier airline of Thailand, has received three Skytrax 2018 World Airline Awards as the World's Best Economy Class, World's Best Airline Lounge Spa, and Best Economy Class Onboard Catering.
2. Singapore Airlines
We are honoured to be named TripAdvisor's 'Best Airline in the World' along with the recognition in seven other award categories. Thank you for your support! pic.twitter.com/6ih5Yy5e5e

— Singapore Airlines (@SingaporeAir) April 10, 2018
Formerly known as the Malayan Airlines, the flag carrier airline of Singapore has been ranked 2nd best economy class airline in the world.
Singapore airline was founded in 1947 and is certified with the 5-Star Airline Rating for the quality of its onboard product and staff service by Skytrax.
3. Qatar Airways
Mark your calendars and save the date, we're about to launch #LikeNeverBefore. pic.twitter.com/6T4n7bYYnf

— Qatar Airways (@qatarairways) January 13, 2019
The state-owned flag carrier of Qatar is now the world's 3rd best economy airline. It is another 5-Star rated airline by Skytrax for its Onboard product and staff service, and the Qatar Airways home base Airport service.
4. Emirates
With expanded global connectivity, better connections and one integrated loyalty programme, Emirates & flydubai partnership reaches new heights in 2019. https://t.co/pG1deep6Do pic.twitter.com/L0WrDBd3XX

— Emirates Airline (@emirates) January 16, 2019
The U.A.E. based airline, Emirates ranks at number four in the list of world's best economy class airlines.
Emirates is a subsidiary of The Emirates Group and is the largest airline in the Middle East, operated over 3,600 flights to more than 150 cities in 80 countries per week from its hub at Dubai International Airport.
5. All Nippon Airways (ANA)
Rainbow Bridge is one of the symbols of Tokyo.
Don't miss the beautiful view when travelling in this city!
Find your ticket here: https://t.co/FfSAKP2Uud pic.twitter.com/VL8YzblReG

— All Nippon Airways (@FlyANA_official) January 15, 2019
All Nippon Airways is the largest airline in Japan on the basis of fleet size and has held the 5th spot in this ranking. ANA headquarters are located at Shiodome City Center in the Shiodome area of Minato, Tokyo, Japan.
6. Cathay Pacific Airways
The iconic blues of Southeast Asia.
📸: @travelwilly pic.twitter.com/QuiRIGiH2V

— Cathay Pacific AU (@cathaypacificAU) June 27, 2018
Cathay Pacific Airways Limited is the flag carrier airlines of Hong Kong, ranked as the world's sixth-best economic class airline. Its head office and main hub is located at the Hong Kong International Airport.
7. Garuda Indonesia
Visit Cappadocia in the heartland of Turkey and enter a whimsical fairytale world as colorful hot air balloons floating amidst picturesque caves give you an extraordinary welcome.

Fly to Turkey with the help of our @skyteam alliance: https://t.co/uhlNsEn5Yc #GAwithSkyTeam pic.twitter.com/lXVoqYWL11

— Garuda Indonesia (@IndonesiaGaruda) January 12, 2019
The 71-year old national airline of Indonesia, Garuda has grabbed the 7th spot as one of the world's best economy class airlines. The headquarter is located at Soekarno-Hatta International Airport in Tangerang, near Jakarta.
8. EVA Air
The sun sets on another glorious trip abroad! Thank you for sharing @ seaislandspotter! Use the hashtag #TravelWithEVA to be featured on our page. pic.twitter.com/UHbhEp38Z0

— EVA Air (@EVAAirUS) January 4, 2019
This international airline is based at Taoyuan International Airport near Taipei, Taiwan and operates passenger and dedicated cargo services to over 40 international destinations in Asia, Australia, Europe, and North America.
9. Lufthansa
Our A350 measures in at a length of about 219 feet! #Lufthansa #A350 pic.twitter.com/4mjGGSEQ4H

— Lufthansa (@lufthansa) January 13, 2019
The largest German airline, Lufthansa holds the 9th spot on this list. With its subsidiaries combined, it is the largest airline in Europe both in terms of fleet size and passengers carried during 2017.
10. Japan Airlines
The flag carrier airline of Japan has grabbed the last spot in the list of world's top 10 economy class airlines. It is headquartered in Shinagawa, Tokyo, Japan, and its main hubs are Tokyo Narita International Airport and Tokyo International Airport.
World's Best Economy Class Airlines:

1.🇹🇭 Thai Airways
2.🇸🇬 Singapore Airlines
3.🇶🇦 Qatar Airways
4.🇦🇪 Emirates
5.🇯🇵 ANA All Nippon Airways
6.🇭🇰 Cathay Pacific Airways
7.🇮🇩 Garuda Indonesia
8.🇹🇼 EVA Air
9.🇩🇪 Lufthansa
10.🇯🇵 Japan Airlines

(Skytrax, 2018)

— World Index (@theworldindex) January 15, 2019
Have something to add to the story? Let us know in the comments below.
Stay tuned to Brandsynario for more updates and news!