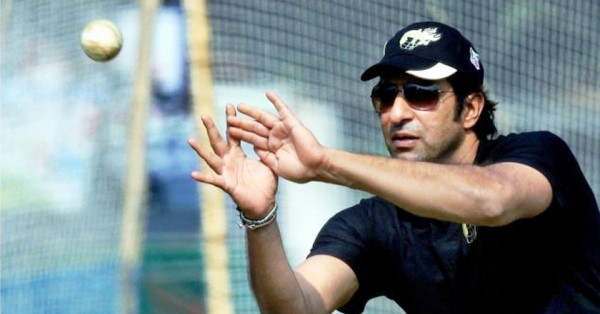 On Tuesday, Wasim Akram stated that he is enthusiastic to help the Pakistani players in salvaging the World Cup campaign in Australia and New Zealand.
The performance of the Pakistani cricket team has been deteriorating for some time now. It has reached to such a level that the Pakistan fielding coach, Grant Luden has handed in his resignation.
Also, despite the hopes of the nation, the team lost theWorld Cup 2015 match with India by 76 runs.
While talking to GEO News Channel, Wasim Akram stated that, "The irony is neither the Pakistan cricket authorities nor anyone in the team has approached me to help or advise them."
Wasim Akram, who is regarded as one of the greatest fast bowlers in the history of Cricket, is now occupied as a broadcaster during the Cricket World Cup 2015.
He said that, "I am here in the World Cup and I want to go and help our players adjust and do well in the tournament in these conditions. But I can't do this without an invitation."
The former cricketer is now part of the media as a broadcaster; however he wanted to clarify the fact that he still supports his country's cricket team.
"I am often criticised for not helping Pakistani players but giving tips to players from other countries. This is unfair as even now if they ask me I will go and help in anyway because I know a lot about modern day cricket and players in this World Cup and I want to see Pakistan reach the knockout stage," he said.
He further elaborated that he does not understand why the Board and the management does not approach him for any kind of expert advice or help. He expressed his wish to see the Pakistan Cricket team at the knockout stage.