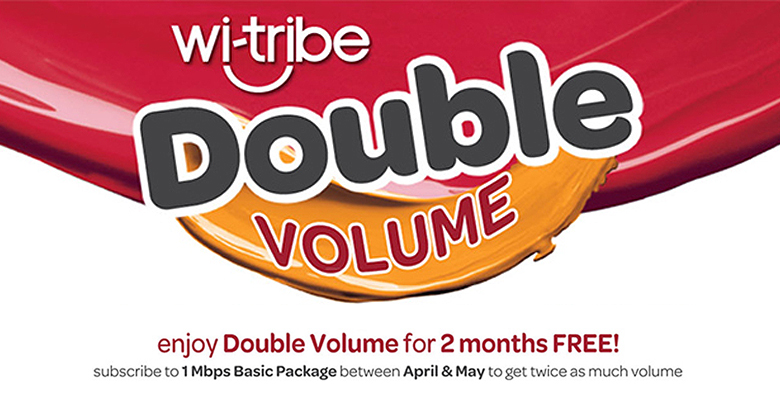 By Ufaq Ashfaque
JULY 2, 2013 -Wi-Tribe launched a 'Double Volume' internet service which capitalizes on current customer-base and targets potential customers as well.
The new 'Double Volume' internet service is aimed at subscribers that have used the Basic Package of the company's services.
This service promises to help company to expand in terms of revenue and would also bring in more customers to the brand.
It is a promotional offer, which would raise the 12GB download limit to 24GB, giving users more memory to download their desired services online.
The 'Double Volume' package was reported to be active from the month of May this year.
In addition to this exclusive service, people using Wi-Tribe, who have purchased the promotional deal, will automatically receive this package.
With the launch of innovative packages, products and services the company moves towards sustained brand position. Such services would not only improve the company operations, but would also bring in more clients to the brand, expanding their operations.