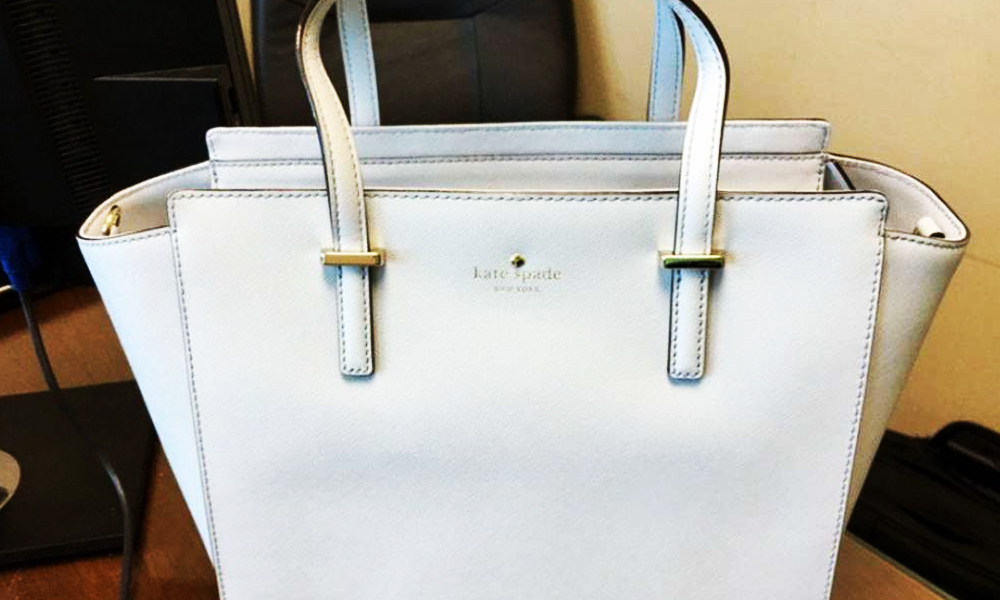 Last year the world was stunned by the social media debate of the gold-white/blue-black dress! This time 'the dress' comes in the form of a Kate Spade bag. It all started on the 4th of October when Taylor Corso (@whyofcorso) from Missisipi, posted an image of her mystic blue coloured bag and everyone lost their minds yet again.
The colour of this Handbag has divided the internet, once again as some say it's white while others are dead set on it being blue in colour.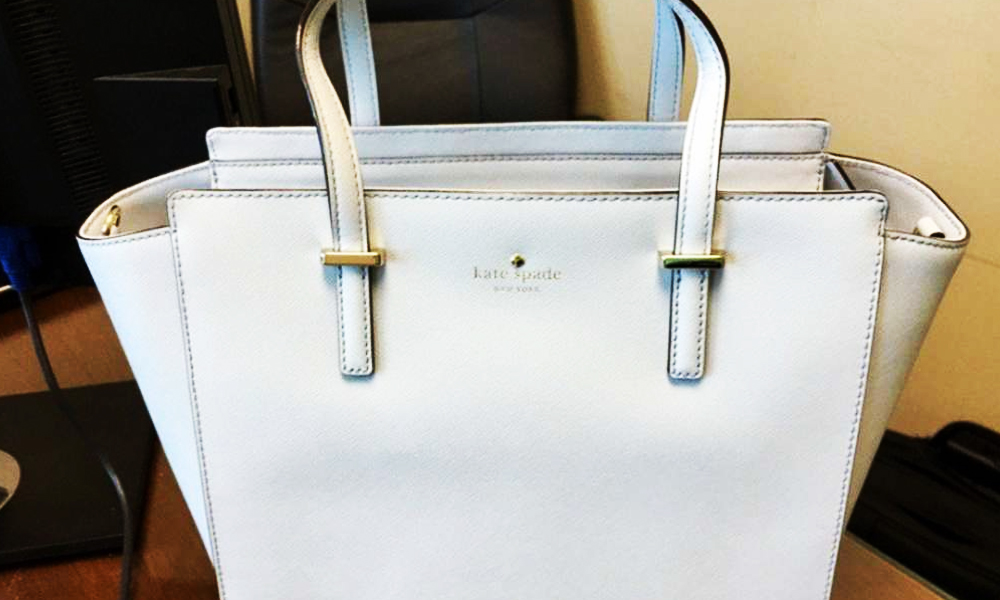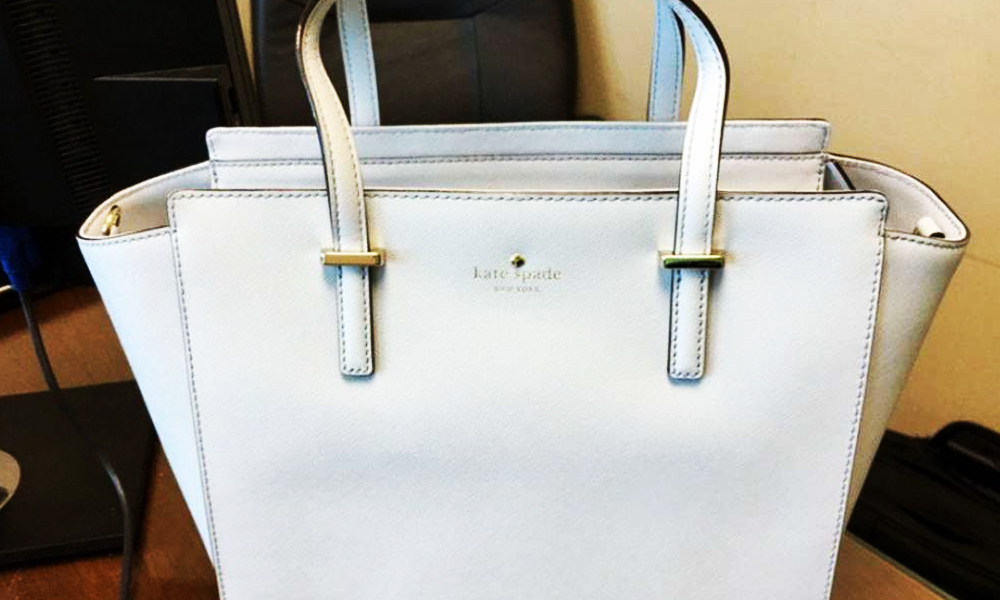 This new debate has already become the topic of every conversation and Corso has already had enough with everyone's obsession with her new bag, having deleted the original tweet.
My entire mentions pic.twitter.com/zItDjNJPLb

— c o r s o (@whyofcorso) October 6, 2016
https://twitter.com/case_face/status/783389193640681473
"Literally white without a doubt" pic.twitter.com/Kw2yl4bAQT

— c o r s o (@whyofcorso) October 6, 2016
https://twitter.com/tjmpb/status/783784556314894336
how are people seeing blue

— chloe 6 (@trapdqor) October 5, 2016
I feel like I've lost all sense of what color means now

— Mallory (@MalzzzInDC) October 4, 2016
that bag is whiter than an improv show audience.

— Motion to Strike (@MotionToStrike) October 4, 2016
However, she has used this opportunity to propose fundraising for diabetes, as told by the pinned tweet on her twitter page.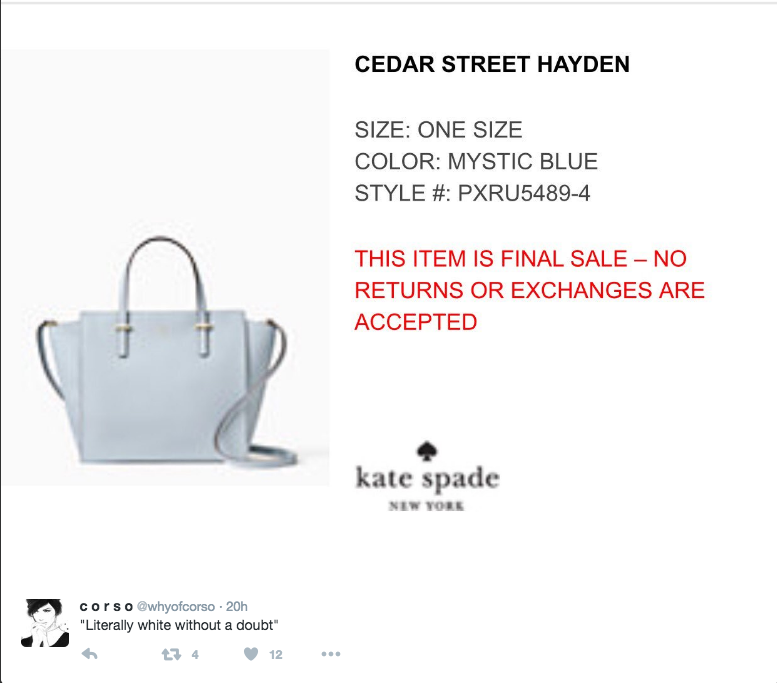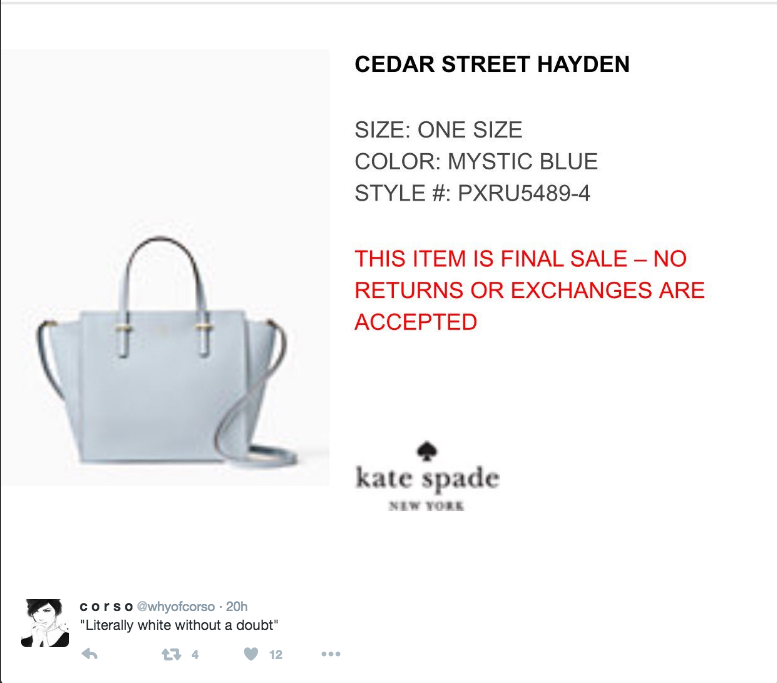 There are actually several reasons why the colours may seem different to everyone. Firstly, you can notice the difference between the same picture if you view it on various devices. The image will vary from your laptop to your phone. Check it out for yourself! There can also be a change in brightness
There can also be a change in brightness of the device or an alteration in the light outside. When viewed inside a dark room as opposed to natural lighting, there are bound to be some alterations.
Could it really be that there are some people that see certain colours while others don't? Who knows.
What do you think the colour of the handbag is? Let us know in the comments below & stay tuned to Brandsynario for more updates.
Contributed by Maham Kirmani.