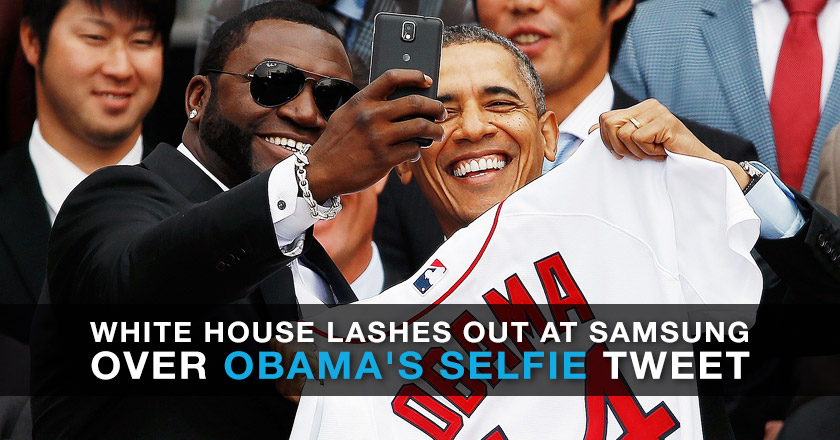 Jay Carney the official Secretary of White House, lashed out at the tech giant Samsung when itretweeted Barack Obama's selfie with Red Sox star David Ortiz, taken with a Samsung phone.
What an honor! Thanks for the #selfie, @BarackObamapic.twitter.com/y5Ww74sEID

— David Ortiz (@davidortiz) April 1, 2014
Carney infuriated on the tweeting of the selfie in the following words,
"I can say that as a rule, the White House objects to attempts to use the president's likeness for commercial purposes," further adding, "And we certainly object in this case."
Carney made no comment about White House issuing any formal notice to the company or for abstaining any further usage of the selfie.
In response to the White House's statement, Samsung explained via a public statement, that it "Worked with David and the team on how to share images with fans," and that "We didn't know if or what he would be able to capture using his Note 3 device,"
When the star was confronted for his statement on the issue, he replied negatively saying, "No way, man. I don't understand where that stuff is coming from."
It is not a hidden truth that Samsung has been heavily promoting its devices through "selfies", a major example of which is the Ellen DeGeneres' Selfie taken at the Oscars.
However, this time around the marketing stunt backfired badly and that too when Samsung is about to launch its next flagship, Galaxy s5.