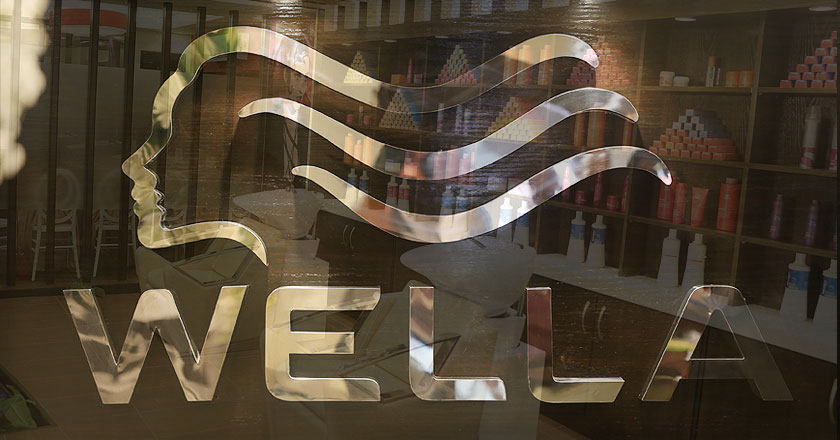 The latest addition to the fashion and style industry in Pakistan, the first Wella Academy inaugurated on 12th February, 2015 in Karachi with the aim of providing education to salon professionals and clients as well as providing a forum to hairstylists for exchanging ideas.
The German brand has been established now for over 125 years and is associated with good quality products that are continuously being improved on by scientists and colorists worldwide to raise the standard in both color and service.
It was initially introduced to the Pakistani market by P&G, but since May 2014, Abu Dawood Pakistan, a Saudi based company has been appointed as the sole distributor for sales, distribution and marketing of Wella Salon Professionals.
Mr Nael Ahmed, Country Manager Abudawood Pakistan stated "Salon industry in Pakistan has a lot of potential. The services provided by our salons can be easily compared to the international standards. But the market is not fully developed and this is where we want to make a difference and add value by working closely with the hair dressers' community in introducing latest trends in hair coloring and styling"
The academy was inaugurated by Dr. Klinner Tilo, the German Consulate General who said that Wella is one of Germany's most traditional and high quality brands. With the growing increase in the fashion and style industry in Pakistan, Wella will be opening more academies like this nationwide. Dr. Klinner had also inaugurated the opening of a Wella academy in Russia previously.
Ms. Naushin Shahid, Business Unit head Wella Professionals stated that the academy will provide education to improve the lives of salon professionals and clients.
Ms. Munyba Khan , Brand Manager Wellla Professionals said that they would be introducing new Wella brands in the market. The most well-known of the Wella brands is Koleston Perfect which is used in over 100,000 salons worldwide.
The event was attended by a mix of people including salon professionals, media, bloggers and fashion designers with the venue getting a bit crowded at times. The launch featured a show with models displaying various styles by Raana Khan ( Raana Khan Spa , Beauty and Personal care ) using Wella Products.
With the growing number of fashion events in Pakistan there is a need for good quality styling products and professionals who play an important role in the development of the fashion industry.
The event was managed by Catwalk events and Catalyst PR.
Wella aims at becoming a leading brand very soon and in meeting the needs for the growing fashion industry with a range of quality products an trained professionals who will be educated from the basic to advanced levels in professional hair care.