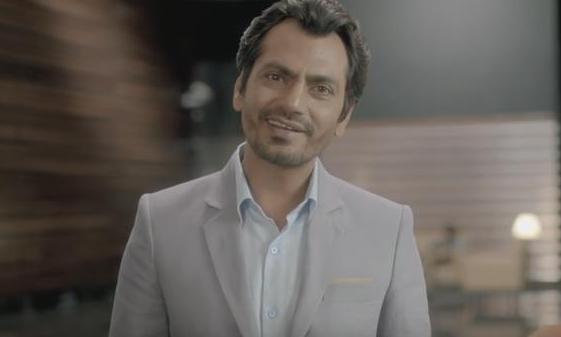 Proving himself with his continuous round of feats, Nawazuddin Siddiqui has become the most wanted actor in India and now the star has been roped in a mega celebrity endorsement of the ground-breaking call screening app, Truecaller.
The novel application enables the users to monitor all incoming calls from unknown numbers and helps them to know the name of the anonymous caller before even responding to the ring.
Touted as "Take The Right Call", the 360-degree campaign features the actor's real life story, on how receiving a one right call made him an all time celebrity.
"It is not just a TV commercial, it's my own story. My career in the movies started with a phone call, which I was lucky enough to take after missing it a few times. Truecaller helps users do exactly that – Take the right call", said Siddiqui in a statement.
Watch the TVC here.
The video shows the Bajrangi Bhaijaan star jogging down the memory lane, before he rose to fame. Formerly being just an ordinary security guard, he revealed the tale of a mystery caller and his never-ending pushy cell phone calls every night. Missing them all several times, one fine day Nawazuddin picked one up only to be surprised with a lucky role offer in a movie.
In the end, he highlights the importance of a smart app like Truecaller, that how it can help the users taking that one important unknown call, that they  might be ignoring due to its anonymity.
"Associating with Truecaller to tell the story of opportunities was a perfect fit for me. I hope the audience relates to the story as much as I do and makes the most of Truecaller in their lives," said the actor.
Inspired by Nawazuddin Siddiqui's story? Share your views in the comments below.