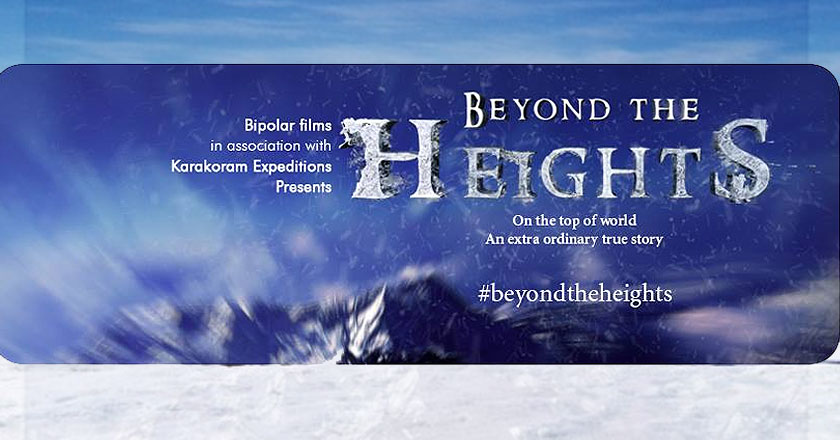 When everything seems impossible, when there is no hope left and when it's hard to differentiate between illusion and reality, that's exactly how one feels while climbing the top of the world.
21 years old Samina Baig, a young talented and enthusiastic girl from Pakistan felt exactly the same while making hr way to the top of Everest back in May 19, 2013.
'Beyond the Heights' is a true story of Pakistan's courageous and living legend, who is the very first and the youngest women to climb 8,848 meters long Everest; world's tallest peak.
The movie by Mirza Ali is a work of brilliancy shot in association with Bipolar Films.
Not only does it capture the true spirit of courage and natural beauty but also showcases the most dangerous and life threatening situations one can ever come across within his/her life.
Here's the first look of this truly epic film:
Samina Khayal Baig belongs to Shimshal village in Hunza Gojal, Gilgit-Baltistan and has been trained in mountaineering since the age of 15 by her brother Mirza Ali.
Her great achievements also include climbing the Chashkin Sar Peak in Pakistan, which is 6,000 meters long and which has been renamed after her as "Samina Peak".