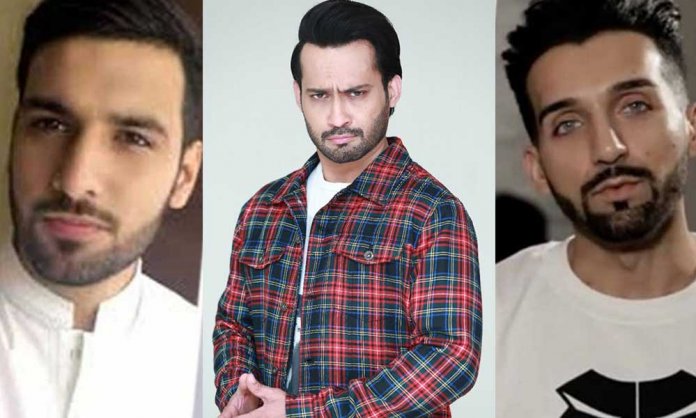 Last week, the fiery war between Pakistani-Canadian Vlogger Sham Idrees and Pakistani Youtuber Saad-ur-Rehman aka Ducky Bhai took social media by storm.
According to Ducky Bhai, Sham Idrees has threatened his family after he refused to collaborate and meet with him.
His video exposing Sham included confessions from top YouTubers namely, Shahveer Jaffry, Zaid Ali and Mooro.
https://www.youtube.com/watch?v=vSQeAgGUA80
Of course, social media was quick to react to it and the whole controversy has kickstarted a massive debate on the matter.
Waqar Zaka too made a video to declare his stance on the matter and highlighted some significant points in his Vlog.
Message to Ducky Bhai & Sham Idrees
It is to be noted that Zaka expressed his regret that he hurt sentiments of people while he hosted his popular show 'Living on the Edge'.
He schooled Sham Idrees for threatening Ducky Bhai and expressed how his content is harming the young generation.
What's more, he condemned that roasting culture should be stopped and the war should be halted between the YouTubers.
Citing Quranic quotes, Zaka highlighted how mockery in religion is condemned and provided logic for his stance against roasting.
Waqar further shared that the 'modern YouTubers' of today do not talk about Islam. Whereas he referred to Quranic teachings and verses to point out how pulling pranks or making jokes is wrong.
Exposing Zaid Ali
Meanwhile, Waqar Zaka also shared his messages with Zaid Ali that dated back to 2014 and 2015.
Zaid Ali's messages exhibited an aggressive attitude towards Zaka as the Canadian-Pakistani YouTuber protested that how Living on the Edge host had once disrespected him.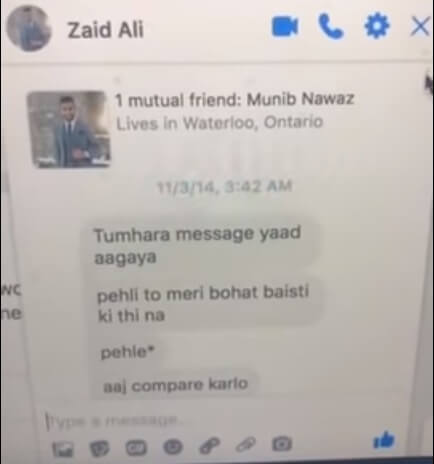 On the contrary, Waqar Zaka had no clue about ever talking to Zaid Ali.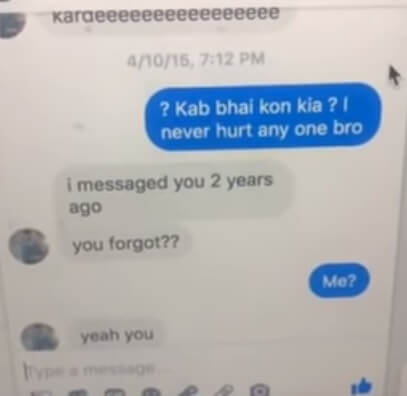 Trying to clear the matter, Zaka lauded his content and showed interest in collaborating with Zaid Ali.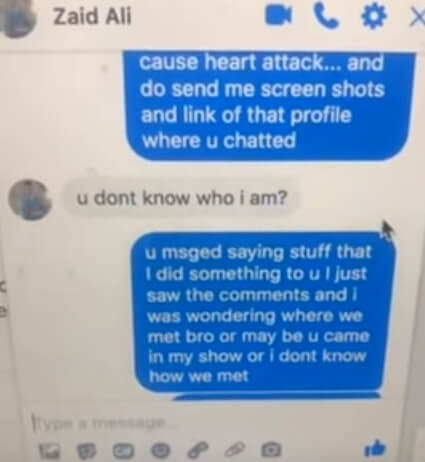 Shockingly, Zaid Ali ignored his messages, including the ones that asked his attention to promote a social cause.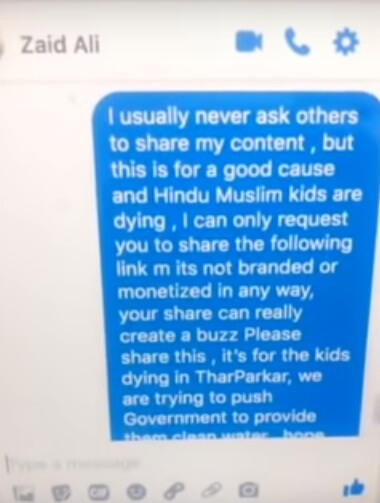 One thing that Waqar pointed out was that this was Zaid's original ID as he also had Munib Nawaz as a mutual. Now he has changed his account but the messages above were sent by the first ID.
At the time, Waqar was the host of Living on the Edge while Zaid had just debuted as a comedian. Yet, Waqar replied with politeness.
Sending Love to Irfan Junejo & Mooro
We all know how Waqar Zaka Vs Irfan Junejo sparked a debate on social media. However, in his latest video, the host lauded Irfan and Mooro for creating worthy content for Pakistanis.
He ended the video on the message that YouTubers should use their fame to spread positivity rather than hate.
Learning from his own mistakes, Waqar Zaka urged the new age influencers to encourage good deeds amongst their fans.
Watch the video for yourself here.
https://www.youtube.com/watch?v=DmsR7SEiqkI
Nowadays, Waqar is busy in Dam Fundraiser and convincing Government to follow his Tehrek-E-Technology.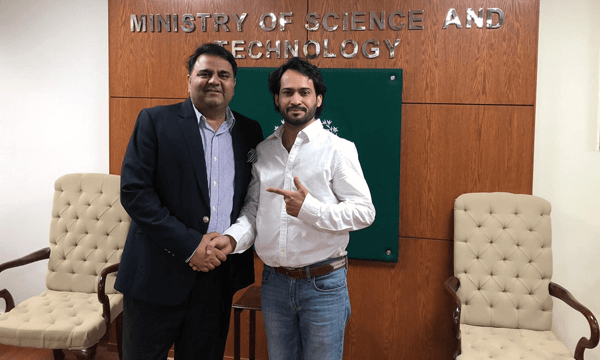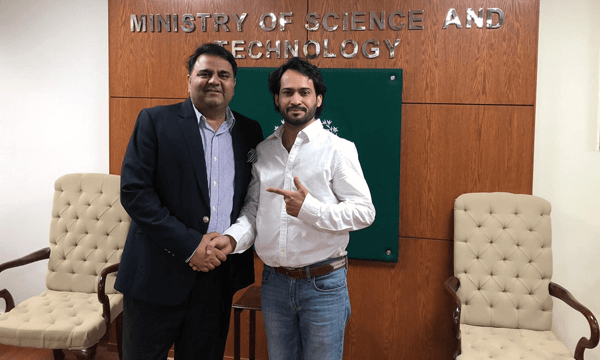 Stay tuned to Brandsynario for more news and updates.